Odisha: EU push for innovation to tackle waste
Bhubaneswar Municipal Corporation and International Finance Corporation organised a stakeholder workshop to mark one year of the "Clean E-Bhubaneshwar" programme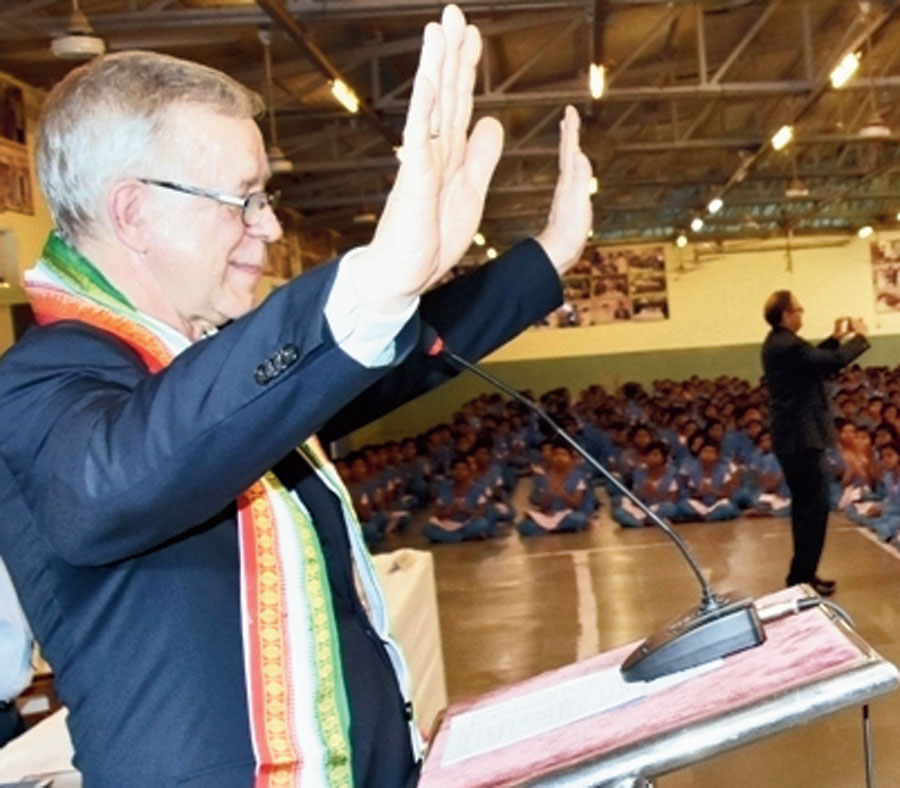 ---
---
Ambassador of the European Union to India, Tomasz Kozlowski, emphasised on promoting innovative mechanisms in tackling e-waste management through promoting public-private partnerships. Kozlowski is visiting the state for the first time.
At the "EU Day" organised by the National Law University Odisha, the Ambassador invited the students, researchers and faculty members to tap the various scholarships and funding opportunities available under EU-funded programmes for higher education and research.
Kozlowski, said: "There is a huge opportunity for Indian students, researchers and universities which they should explore. We would be delighted to see greater participation by Odisha students."
"It is impressive to see the way Bhubaneswar has progressed on a wide gamut of activities — e-waste, e-vehicles and rooftop solar and promoted itself as a leading smart city in India. I hope European Union and Odisha can continue to work on the best practices on e-waste management," Kozlowski said.
The Bhubaneswar Municipal Corporation and International Finance Corporation, a part of the World Bank Group, organised a stakeholder workshop on Tuesday to mark the completion of one year of the "Clean E-Bhubaneshwar" programme and to showcase the key activities.
BMC deputy commissioner Srimanta Mishra, said: "The city-based pilot project has collected nearly 9 tons of e-waste from more than 60 entities, which were associated with certified formal recyclers through partner Producer Responsibility Organisations (PROs), hence minimising the hazardous practices often employed by the informal sector.''
Kozlowski traced the foundations and evolution of the European Union and outlined the main areas of the EU's strategic partnership with India, including foreign and security policy cooperation, trade and investment, and sectoral cooperation in key areas such as water, clean energy and sustainable development.
"Education is the only way not only to eradicate poverty, but also to solve the problems of child right and women empowerment," he said.
He told the students of Kalinga Institute of Social Sciences that through education they could create a bright future. "I will stay hours with you in my next visit to Odisha," Kozlowski said.