Cuttack Durga Pujas cook a tonne of fish bhog
At one, practice began 200 years ago in a humble puja that later got a royal patron and then became a community affair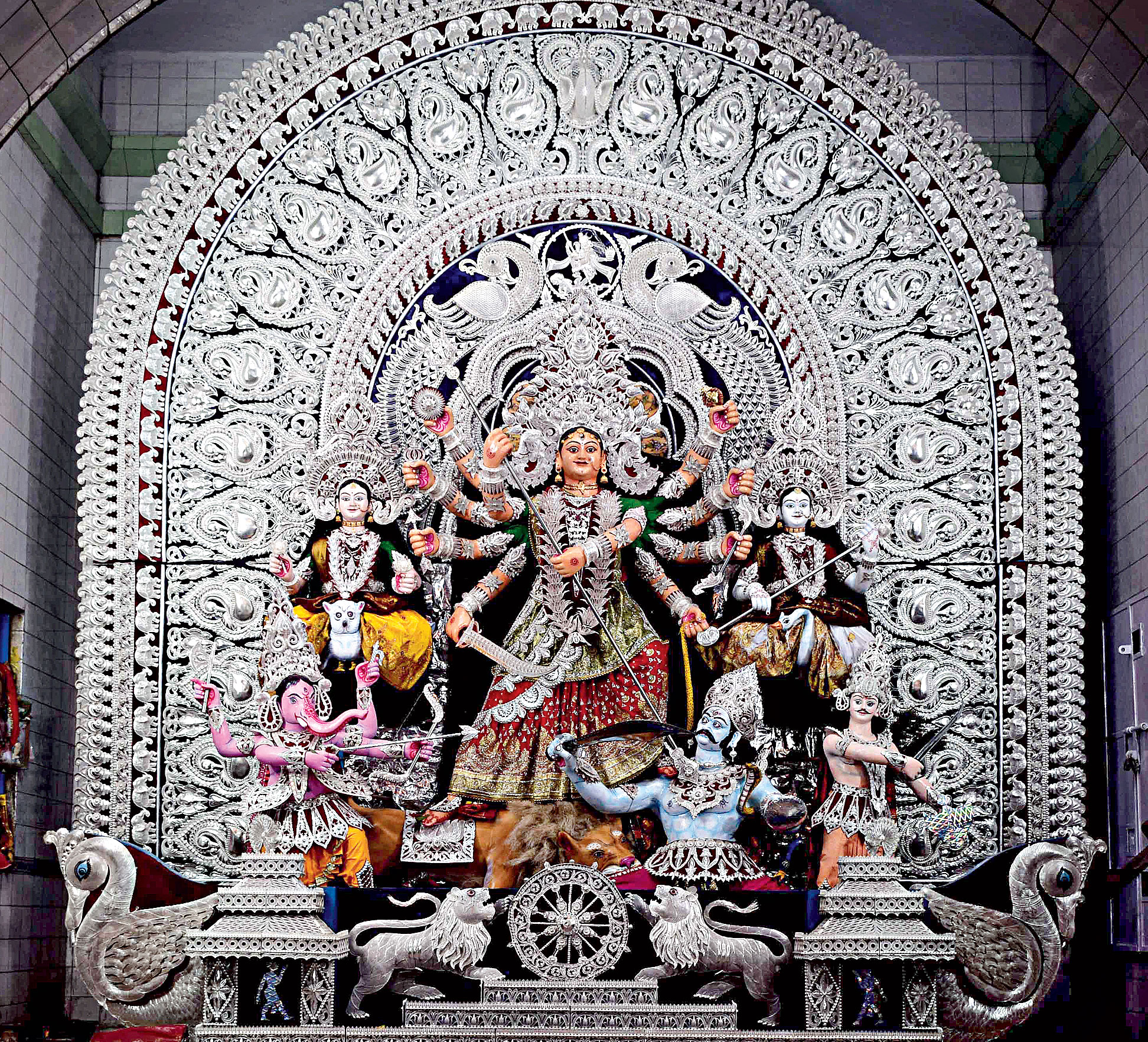 ---
Cuttack
|
Published 18.10.18, 06:25 PM
|
---
More than 1,100kg of fish was offered as bhog to Goddess Durga on the day of Navami on Thursday at Chandni Chowk and Alisha Bazaar Puja mandaps of the city for distribution among thousands of people this year.
Chandni Chowk Puja Committee president Pratap Kishore Singh said offering of fish as bhog to the goddess and its distribution among devotees has been a long-standing tradition of the Puja there.
"This year, arrangements are being made for cooking six quintals of fish as bhog," Singh said. The Chandni Chowk Puja Committee took over responsibility of organising Durga Puja in the locality from the Darpani royal family more than 70 years ago.
The tradition of offering fish as bhog is said to have started with the inception of Durga Puja in mrinamayee murti (clay idol) form in a thatched house at Asta Sambhu temple in the area by a Bengali family in 1817.
The Durga Puja shifted to the present mandap in the vicinity of the temple when it subsequently received the patronage of the royal family. By end of the 19th century, it turned into a sarbajanin Puja or puja for all by pooling in the support of people of Dusah Sahis. In the 1940s, the Darpani royal family handed over the responsibility of the Puja to the local people. With it, distribution of fish offered as bhog to the goddess is said to have come into vogue.
"The 600kg of cooked fish, after being offered as bhog to our goddess, will be distributed among all the families in our locality who donate for organising the Puja," Singh said.
"The fish bhog will also be distributed among all the local traders who contribute generously for the Puja," he added.
At Alisha Bazaar Puja Mandap, the tradition of offering fish as bhog on Navami and its distribution among people has continued for over five decades.
The Puja committee has a dining area where any person can come and have the fish bhog on Navami evening. Thousands of people turn up to have the fish bhog. People can also take fish bhog parcel by making prior bookings and depositing the money required for it. A parcel for two persons costs Rs 30.
"This year, we plan to distribute fish bhog among 5,000 people. Accordingly, arrangements have been made for offeting 500 kg of fish as bhog to the Goddess on Navami," said a member of the Puja committee.