Cuttack civic body resumes sterilising strays
Around 60,000 dogs roam streets of Odisha city; tally so far is 7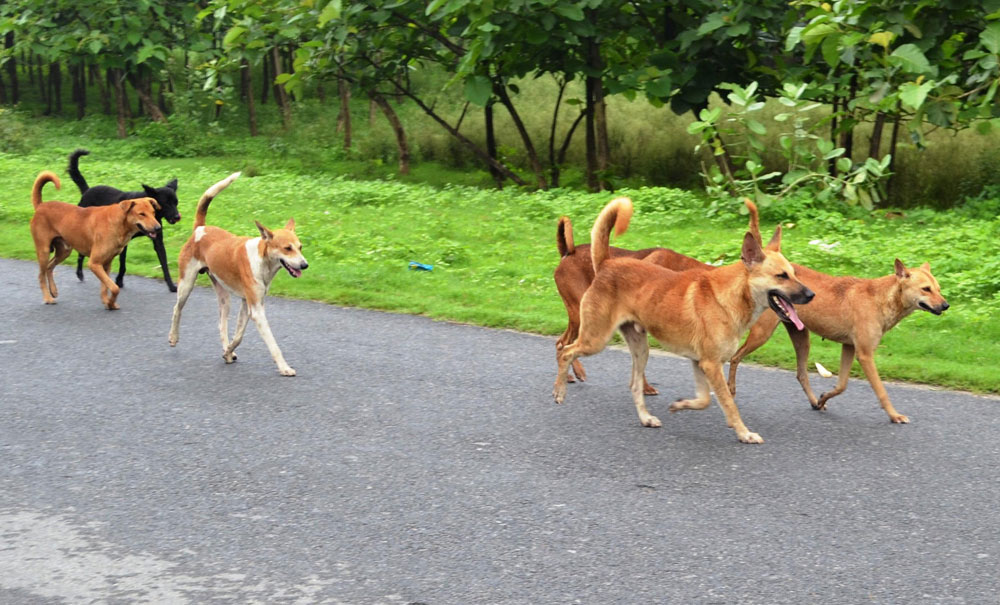 Stray street dogs
File picture
---
Cuttack
|
Published 24.10.18, 06:32 PM
|
---
The civic body has woken up to the city's stray dog menace after about four years and resumed its stray dog sterilisation drive.
The stray dog problem has reached a menacing proposition in the city ever since the Cuttack Municipal Corporation (CMC) discontinued its dog sterilisation drive in 2014 citing funds crunch and lack of infrastructure.
CMC's health officer Umesh Panigrahi told The Telegraph on Wednesday that they had started sterilisation of stray dogs by implementing the animal birth control and anti-rabies vaccination (ABC+ARV) program-mes. "Implementation of the ABC+ARB programmes is aimed at controlling stray dog population and minimising the incidence of rabies," Panigrahi said.
Although no official canine population count is available at the moment. Conservative estimates put the stray dog population in the city at more than 60,000.
The civic body will conduct the animal birth control programme under the supervision of a manager with a dog-catching vehicle, four dog-catchers and a veterinary surgeon. "We have started with picking up seven male dogs a day from a ward. We plan to continue with the programme for at least six months," Panigrahi said.
He said the programme involved isolation of stray dogs for seven days to subject it to sterilisation and subsequent immunisation with anti-rabies vaccine, giving them medicines and food and finally releasing them. A sum of Rs 450 will be spent on each dog for the whole process.
The dog pound at Sartol with a capacity to accommodate 75 animals is being used for isolation of the stray dogs being picked up for spaying and neutering.