Owe 25% votes to Modi, says Sarma
BJP is hoping for a 'historic' result in this election: Minister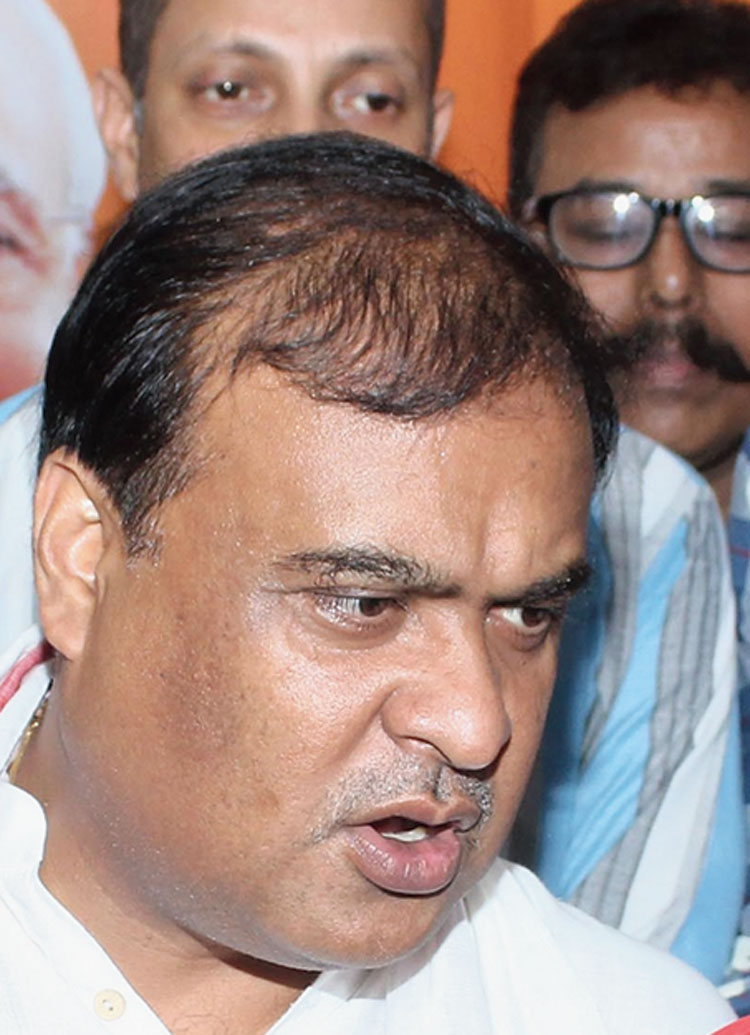 Himanta Biswa Sarma interacts with reporters in Guwahati on Wednesday
Picture by UB Photos
---
Guwahati
|
Published 01.05.19, 06:41 PM
|
---
Assam cabinet minister and BJP leader Himanta Biswa Sarma on Wednesday claimed that 25 per cent of the total votes the BJP will receive in the 2019 Lok Sabha election will be because of Prime Minister Narendra Modi.
Sarma, after releasing the party's monthly journal Asomiya BJP Barta at the party's head office here, said the BJP is hoping for a "historic" result in this election. He said the party's tally in Assam will be more than the seven seats it won in the 2014 election.
Sarma, who had earlier claimed that the BJP would win in at least nine seats in Assam, however, refrained from mentioning any number on Wednesday.
He said after witnessing the scene of Modi submitting his nomination on April 26 for the Varanasi seat, it is an understatement to say that Modi has attained the height of the Everest. "Innumerable people joined the cavalcade and everyone was shouting har har Modi," he told the party workers.
"If someone today is thinking that a BJP candidate will win by 10,000 votes or in a tie with some other candidate then just add 25 per cent more votes for the BJP candidate. These silent votes will come because of Modi," he said.
"However, the scene will be different for the 2021 Assembly election or the upcoming urban body elections when we will not get this 25 per cent votes. Modi will not be a factor in those elections. So, the only way for us will be to serve the people dedicatedly without being complacent by the 2019 Lok Sabha result," said Sarma.
He said more Assamese Muslims are voting for the BJP because of the schemes the BJP-led government has launched for them. "In the next two years we will have to see how to get 25 per cent votes from the other poor minorities who has no political aspiration and can live with the ideals of the BJP," he said.
Sarma, however, did not reply to question on a complaint filed by the Congress to the Election Commission of India on Tuesday describing Sarma as an expert in EVM manipulation.
The complaint was lodged by Assam PCC president Ripun Bora in connection with "fishy" storage of "unused" EVMs at a private godown and at a place adjacent to a strongroom in Kamrup district.
Bora told the Election Commission that the area belonged to Himanta Biswa Sarma, "the powerful and most controversial of the BJP government who is known in Assam as expert in EVM manipulation".