Labourer freed from Goalpara detention camp
No notice was served on Joynal Abedin before he was put in the camp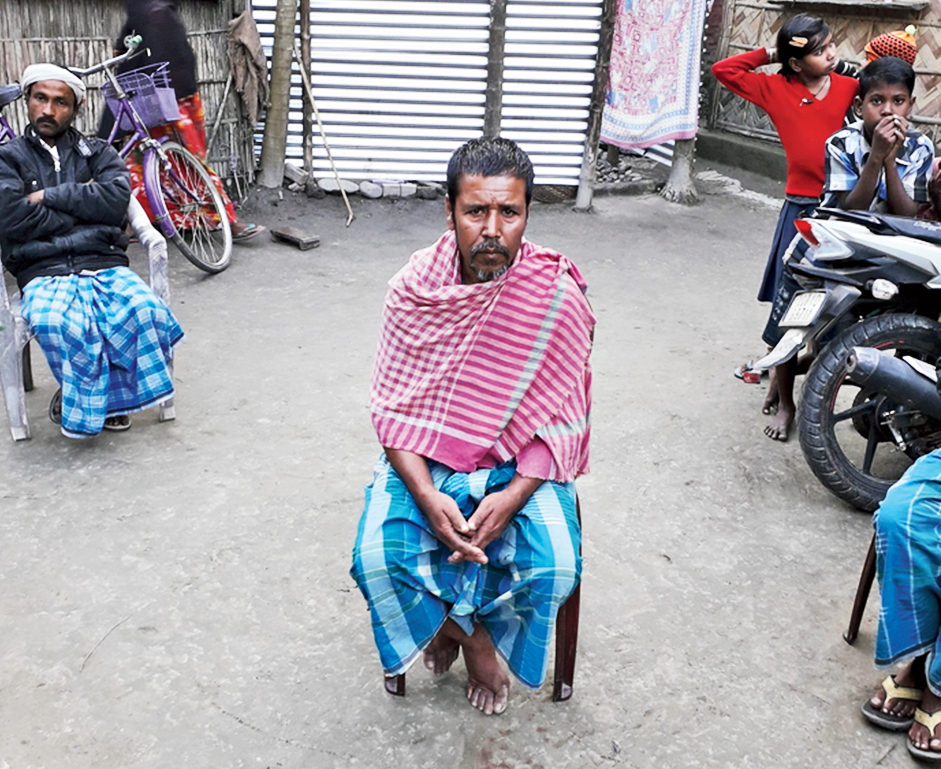 ---
|
Baksa
|
Published 31.12.18, 06:55 PM
---
Sipping tea at his in-laws' place in Kaziamati, 50-year-old Joynal Abedin, a daily-wage labourer, looked relieved on the eve of New Year's day.
He has reasons to be glad as three days ago he was released on bail on a referential order by Gauhati High Court from a Goalpara detention camp after languishing there for one year, two months and 15 days.
Local student organisations like the All Assam Bodoland Territorial Council Minorities Students' Union and rights organistions like the Association for Protection of Indian Citizenship Rights (APICR) said this is the third case from Barpeta district relating to persons being released from a detention camp. Before this, Moinul Mulla and Sofiya Khatun, the 50-year-old woman were released on bail by a Supreme Court order. Khatun's case made headlines as she was declared a foreigner by a foreigners court and then by Gauhati High Court on account of her failure to provide a legacy documents establishing a link to her father.
Abedin, who has been included in the National Register of Citizens (NRC), said he was sent to the detention camp though he was not served with any notice declaring him a foreigner despite having all the required papers. He was called to the local police station in Barpeta Road district in 2017 on suspicion of being a foreigner. Abedin claimed that he had sent the relevant documents to Barpeta Road police station via a Muslim clergyman. But later he was asked to appear at the police station.
Abedin, who is originally from Dhubri district, had migrated to Barpeta 20 years ago. The village in which he was born was swallowed by the Brahmaputra. His name was in the voter list of that district. But in Barpeta, his attempts to get his name enrolled in the voter list caught the eye of local authorities and raised suspicion.
"Despite sending all the papers and documents that I had in my possession, I was called to the police station in Barpeta Road. From there I was sent to the office of superintendent of police (border) in Barpeta. It was here that my handprints were taken and I underwent a medical check-up. From there I was sent to the detention camp in Goalpara district. Neither was a notice sent not was I informed about anything. My name has been included in the NRC as are my children's names. I was just trying to get my name enrolled in the voter list in Barpeta district and the authorities suspected that I was a foreigner," said Abedin.