Congress highlights BJP's 'hollow vows'
Bhagirath Karan listed the unfulfilled promises of the BJP-led Assam government to the tea garden community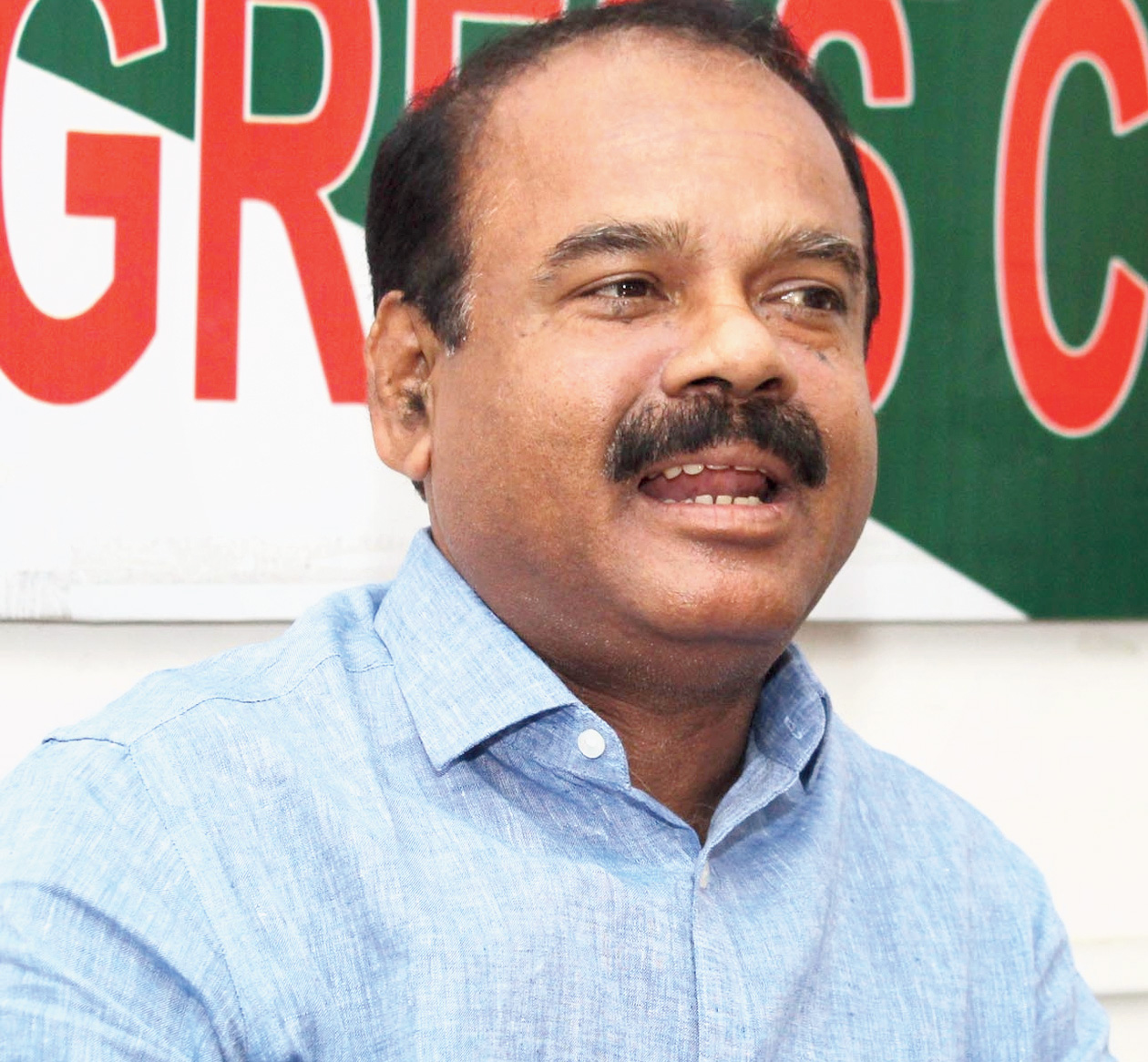 Bhagirath Karan in Guwahati on Tuesday.
UB Photos
---
Guwahati
|
Published 02.04.19, 07:22 PM
|
---
The Congress is doing its best to turn the tables on the BJP's poll promises in the tea garden areas.
Congress leader Bhagirath Karan on Tuesday listed the unfulfilled promises of the BJP-led Assam government to the tea garden community. On Monday, the party's Tezpur candidate, M.G.V.K. Bhanu, alleged that tea garden welfare minister Pallab Lochan Das was responsible for the minimum wage of the tea garden workers not increasing to Rs 351.
Karan is Assam PCC vice-president and former chairman of the party's tea cell. Bhanu retired last year as additional chief secretary of the state.
Tea garden population is a decisive factor in at least four of the five Lok Sabha constituencies in Assam (Tezpur, Jorhat, Dibrugarh and Lakhimpur) which are going to the polls in the first phase of elections on April 11.
There have been reports that the Congress is struggling to regain its support base in the tea garden areas. The BJP-led government has announced several schemes, including distribution of free rice and sugar in these constituencies.
For the Lok Sabha elections, the BJP has fielded two candidates from the nearly 70-lakh strong tea community — Pallab Lochan Das from Tezpur and sitting MP Rameswar Teli from Dibrugarh. The Congress has fielded one — Paban Singh Ghatowar from Dibrugarh.
Talking to the reporters here, Karan said finance minister Himanta Biswa Sarma had promised in the Assembly that the government would spend five per cent of the funds it had earmarked in the 2018-19 year budget for various departments.
"In that year the total amount of funds earmarked in the budget was Rs 90,673.42 crore. Its five per cent amounts to Rs 4,500 crore. There is no data where the state government has spent the amount. We demand that the government make it public," said Karan.
He alleged that the BJP did not fulfil its promise to rehabilitate the tea garden community people who were displaced during the 2012 violence in Kokrajhar district in lower Assam, give jobs to 3.4 lakh tea garden community unemployed youths and constitute a tea ministry. Neither did the BJP improve the education scenario of the tea garden areas or solve the Assam-Nagaland border dispute, for which the tea garden people continue to suffer, he added.