Centre denies releasing Rs 90 crore payment for salaries of mill employees
The government's claim came as a shock to the mills' employees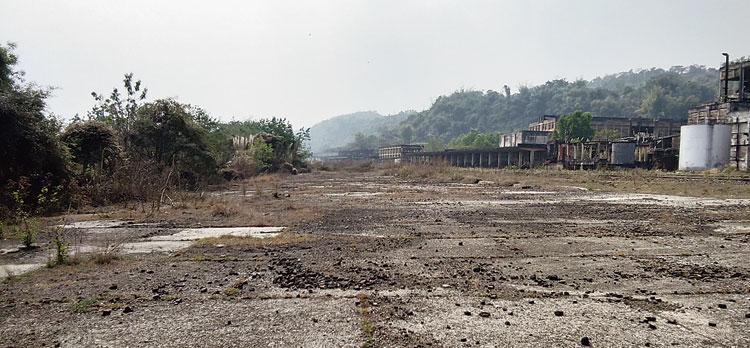 ---
|
Silchar
|
Published 24.02.20, 07:07 PM
---
The Centre told Gauhati High Court on Monday that Parliament has not released Rs 90 crore for payment of salaries of employees of Cachar Paper Mill at Panchgram in Hailakandi district and Nagaon Paper Mill at Jagiroad in Morigaon district of Assam.
Cachar Paper Mill Officers and Supervisors' Association general secretary Dipak Chandra Nath told The Telegraph from Guwahati on Monday that a hearing in connection with a petition filed by the mills' unions seeking clearance of Rs 90 crore passed in Parliament in 2018 was held at the high court on Monday during which the government's counsel told the court that Rs 90 crore was not released by Parliament and that there were no official documents regarding this.
Nath, who was present during the hearing, said the court asked the government to submit its stand with evidence through an affidavit on the next date of hearing on April 24.
The government's claim came as a shock to the mills' employees as reports of the release of Rs 90 crore by Parliament have been published in newspapers numerous times in paper mills-related news in the past one to two years.
The mills have been lying defunct since October 2015 and March 2017 and their employees have not received salaries for the past 36 and 34 months respectively. According to the mills' unions, at least 62 employees have died since the mills ceased functioning, mostly because of destitution, trauma and lack of medical treatment.
Nath alleged that the government was intentionally complicating the matter with false claims and continuously torturing the mills' employees and their families.
Manabendra Chakraborty, president of the Cachar Paper Project Workers' Union, said the government has crossed all limits in telling lies.
"The government itself had told (while replying to another petition) the National Company Law Appellate Tribunal (NCLAT) that the amount (Rs 90 crore) was granted but could not be disbursed because of Corporate Insolvency Resolution Process of the Hindustan Paper Corporation Ltd. Now it is saying that the money was not released at all. This is the height of lying," he said.
The government will give nothing other than torture to the mills' employees, he added.