Assam off the blocks on National Education Policy
40-member committee to analyse and suggest measures for a smooth transition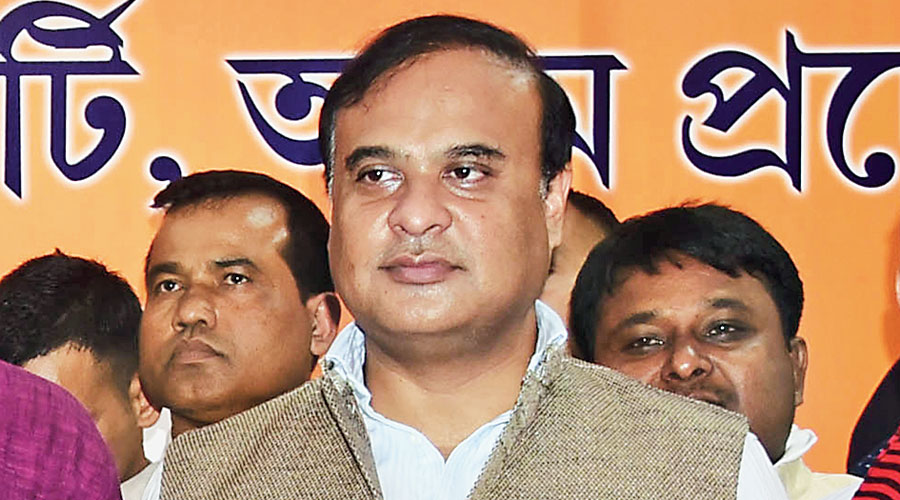 Himanta Biswa Sarma
File picture
---
Guwahati
|
Published 04.08.20, 02:05 AM
|
---
Assam on Saturday set the ball rolling for the implementation of the new education policy announced by the Centre on July 29.
The education department is setting up a 40-member committee to analyse all aspects of the policy and suggest measures for a smooth transition.
Assam education minister Himanta Biswa Sarma said the committee, to be headed by the department's principal secretary, will be set up within seven days and submit its report by December 31, so that the department could start working on roadmap for its implementation from January 1.
The National Education Policy, 2020 was approved by the Union cabinet on July 29, paving the way for "transformational reforms in school and higher education systems in the country".
The consultation process for NEP 2020, which will replace the 34-your-old National Policy on Education (NPE), 1986, was initiated by the human resources development ministry in 2015.
Hailing the new policy as historic, Sarma said, "The committee will be divided into sub-groups to examine all aspects of the new policy because it will require structural changes to ensure a smooth transition. It will look into, among others, requirement of additional classes, deployment of teachers, vocational subjects and autonomy to colleges."
He further said, "The focus on teaching in one's mother tongue till Class V is most welcome. It is very liberal policy integrating different streams."
The ruling BJP is going all out to welcome the new policy. Assam unit president Ranjeet Kumar Dass said the policy marks a break from the colonial mindset of the earlier ones where English education and the elite sections of society took precedence.
"The policy will mark a combination of the modern and traditional systems of education, laying stress on the mother tongue as the primary medium of instruction in the formative years," Dass said.
Apart from dwelling on implementation of the new policy, Sarma, who is also the state health and finance minister, said the state government was planning to reopen educational institutes from September 1. "But it will be subject to the direction of the central government and the prevailing Covid-19 situation," he added.
The number of Covid-19 patients has crossed the 41,000 mark with 101 casualties. Guwahati has more than 14,500 Covid positive cases.
Sarma said that the government would release a standard operation procedure in the next few days on the measures to be adopted to prevent teachers and students from getting infected.
"We will upload the SOP for public suggestions till August 20, after which we will finalise the SOP. However, Classes 1 to IV will remain closed," he said.
One of the measures to check the spread of the virus includes compulsory testing of teachers. "Teachers will have to undergo Covid tests at least a week before reopening of educational institutes, say between August 23 and 30. We need to secure everybody from the virus," Sarma said.