8 villages, crops under water in lower Assam
State's Gijang and Dilseng rivers flow over the danger level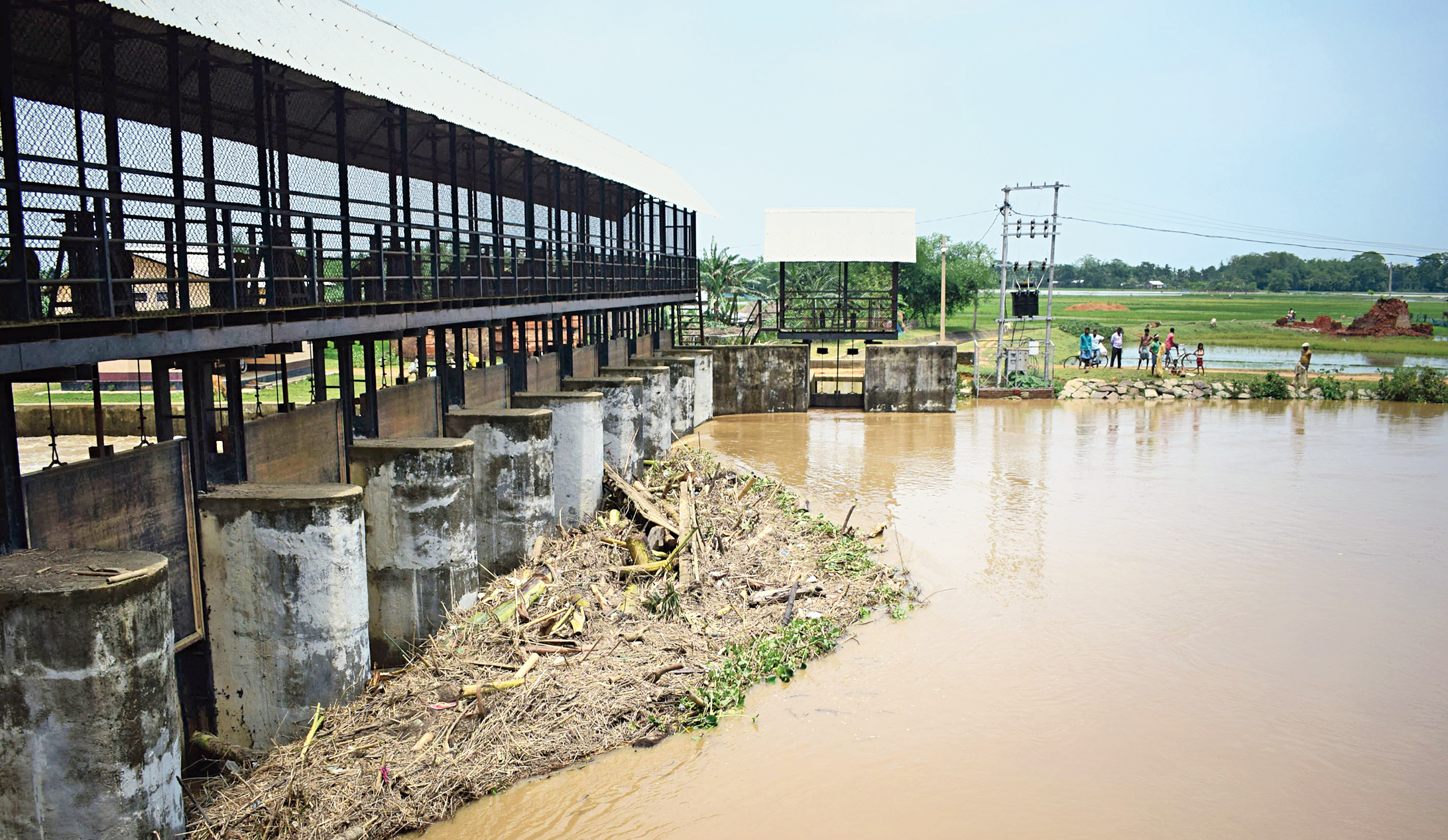 ---
|
Boko
|
Published 05.05.19, 10:02 PM
---
More than 3,000 bighas of land under paddy cultivation and eight villages were affected in flash floods after two days of heavy rainfall induced by Cyclone Fani in lower Assam's Boko constituency on Sunday.
Heavy rainfall in neighbouring Meghalaya caused the state's Gijang and Dilseng rivers to flow over the danger level. Water from the two rivers then flew into the Singra at Hahim in Boko on Saturday night. It washed away two bridges in Dirima and Balijhar. Wreckage of the bridges then got jammed in two switch gates of the Assam state irrigation department.
Altogether 11 of the 15 gates are jammed, which caused the flash floods in Dirima village.
A similar flash flood in the village had killed several livestock in 2014. This time, however, villagers managed to save their livestock before the waters gushed in.
The water damaged paddy fields in the nearby villages.
The Singra river water also washed away a wooden bridge connecting Balijhar and Chamaria villages, debris from which jammed seven out of 10 gates of the Baruapathar switch gate.
Flash floods caused six villages of Pahartoli, Bharalipara, Bederbasti, Fotamara, Moukhuwa and Makeli to go under water on Saturday night.
Villagers took shelter on a nearby hill and on Sunday stayed in a temporary flood relief camp at Barua-Pahartoli Lower Primary School.
The villages could be brought up to the camp because of an initiative by Balijhar market secretary Abdul Aziz and Baruagaon gaon panchayat president Akram Hussain.
Hussain said more than 300 families from the affected villages have been taking shelter in the camp and because of the negligence of the state irrigation department thousand bighas of paddy fields were washed away causing villagers to lose their crops. He said the administration had not taken any initiative for the villagers so far.
Asked about clearing the switch gates which have been jammed for the past 16 hours, Boko irrigation department sub-divisional officer Dhrubajyoti Baishya said he would take help from the Assam State Disaster Relief Force to try and clear the gates. He said he failed to clear the switch gates because of inadequate number of employees.