21 villages hit in Meghalaya
17 houses have been damaged with the maximum six in South West Khasi Hills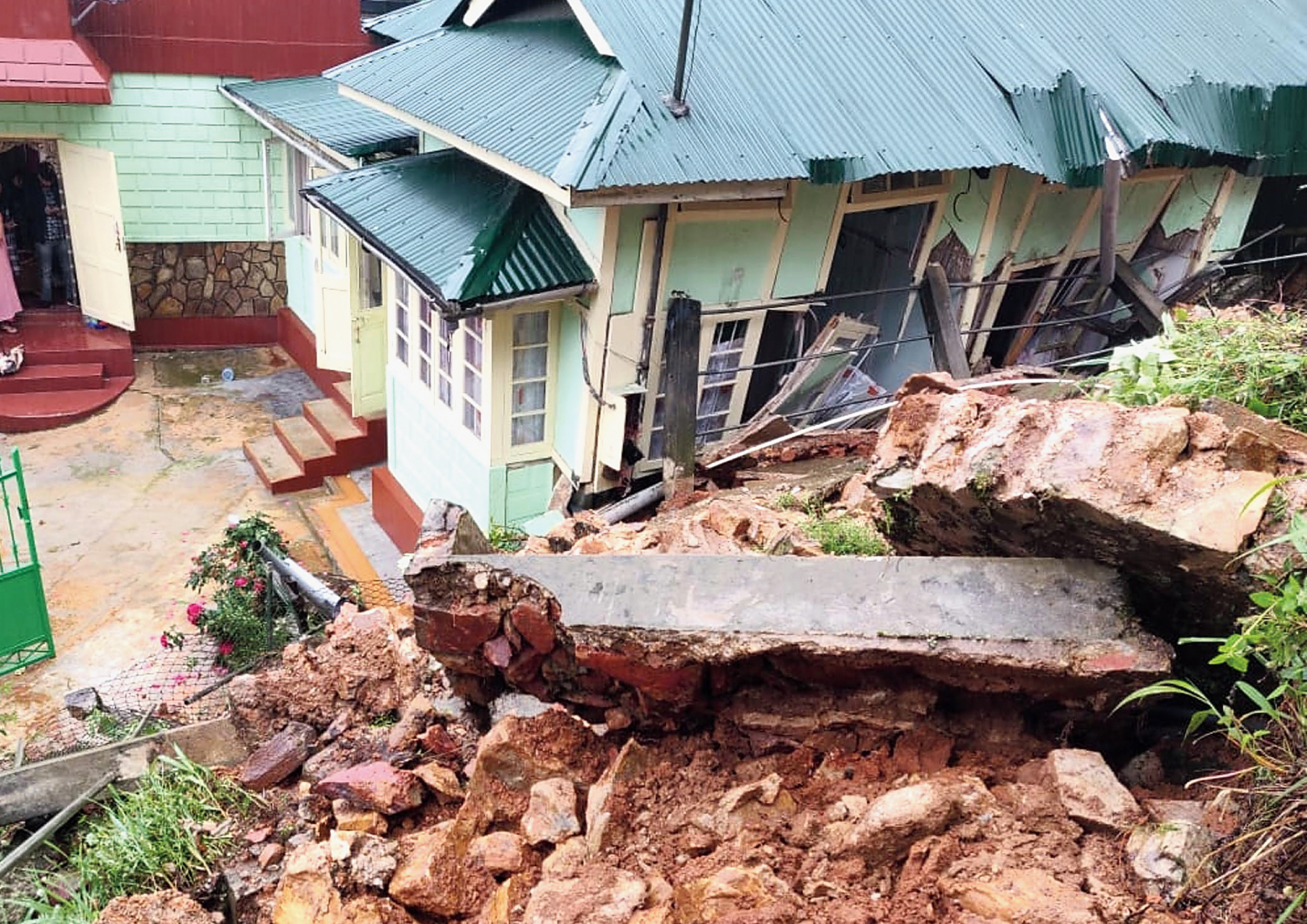 ---
|
Shillong
|
Published 05.05.19, 10:03 PM
---
Twenty-one villages in Meghalaya have been affected by Cyclone Fani on Saturday, with the maximum in East Khasi Hills district.
According to an official status report of the State Disaster Management Authority released on Sunday, heavy rain, cyclone, and landslide were experienced in various parts. While there has been no loss of life reported, one person has been injured in East Khasi Hills.
The affected villages include 12 in East Khasi Hills, two in West Khasi Hills, five in South West Khasi Hills and one each in East Jaintia Hills, Ri Bhoi and South Garo Hills.
So far, there has been no report on the number of villages affected in West Jaintia Hills, East Garo Hills, West Garo Hills, South West Garo Hills and North Garo Hills.
Moreover, 17 houses have been damaged with the maximum six in South West Khasi Hills. Besides, there were also reports of roads, public and government buildings and schools being affected.
However, there has been no report indicating whether agricultural crops were damaged.
There are also no relief camps being set up in any part of the state.
The state authority is also awaiting detailed reports from the district disaster management authorities, especially those in Garo hills.
On Sunday, the weather improved with no reports of heavy rainfall.
It enabled agencies like the Meghalaya Energy Corporation Limited to restore electricity in various parts of the state, including Shillong.
Heavy rainfall also affected the operations at Ksan in East Jaintia Hills, where miners have been trapped in a coal mine since December 13 last year. For the past few days, personnel from various agencies could not reach the site owing to the rise in the water level in the Lytein river located near the coal mines.
Official spokesperson R. Susngi said while on Sunday the water level in the Lytein river had dropped, but the drop had not been to the level where personnel involved in the dewatering could reach the site.
"The operation and dewatering process are still suspended as the requirements of the agencies could not be sent to the site," Susngi said.