attend
Exhibition alert that promises the best from Northeast India!
Jewellery, pottery items, cane handicrafts and more
Published 21.03.23, 06:24 AM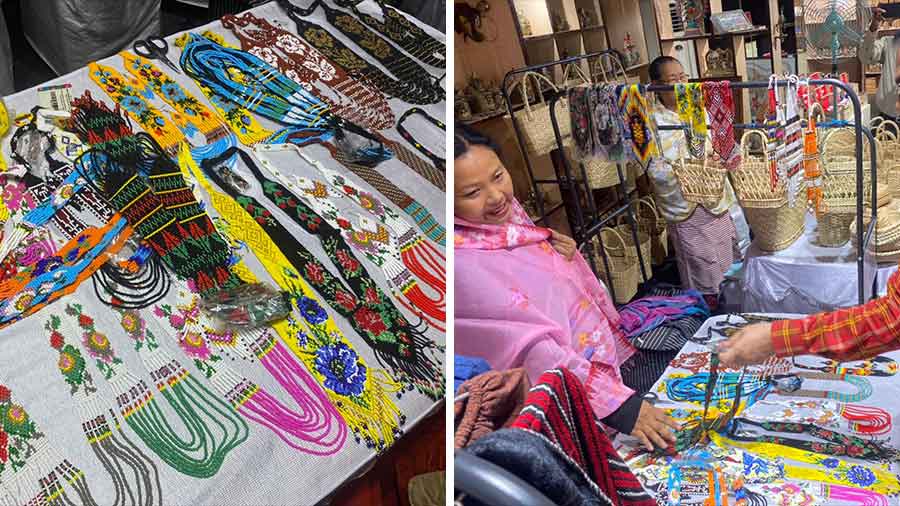 Image courtesy: Central Cottage Industries Corporation of India
The rainy weekend followed by a windy, cloudy and moody Monday has finally given way to a brighter Tuesday. To keep the tempo as happy through the week, here's a retail therapy info that you would not want to miss. The Central Cottage Industries Corporation of India has organised an exhibition-cum-sale of exclusive indigenous products from the states of Northeast India. The exhibition has colourful jewellery, pottery items, bamboo and cane handicrafts to apparels and much more to choose from. The event has been undertaken by the Office of Development Commissioner (Handicrafts), Ministry of Textiles, GOI. The handcrafted and authentic products represent the traditions and cultural ethos of Assam, Manipur, Meghalaya, Mizoram, Nagaland, Tripura and Sikkim.
Venue: Central Cottage Emporium, 7, J.L. Nehru Road, Kolkata - 700013
Date: Till March 23, 2023
Time: 10:30 am – 7:30 pm
— Pooja Mitra