During our childhoods, rainy days meant days off from school, followed by a string of ritualistic activities — getting wet, sailing paper boats, checking if raincoats work, digging into a thala of khichuri and bhaja… Rainy days meant fun. So, with Cyclone Asani bringing some wet relief, here are some more rainy-day activities we wish we could indulge in again…
Muddy football matches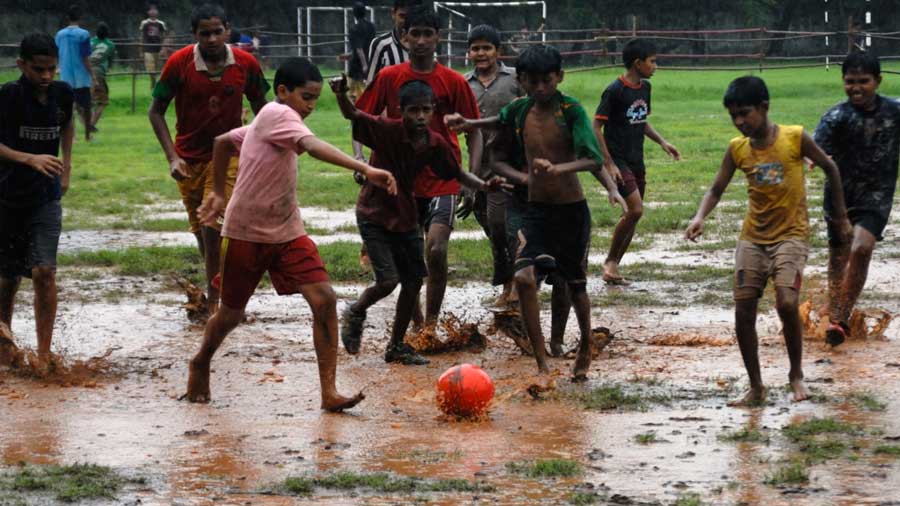 Ramniklal Modi/Shutterstock
Swollen, scratched and in uniforms almost unrecognisable, returning home with a smile on our faces after a muddy match was one of the great joys of chotobela. Next was, of course, a stern glare from mother dearest that screamed 'Take a bath!' Those were days spent well!
Sailing paper boats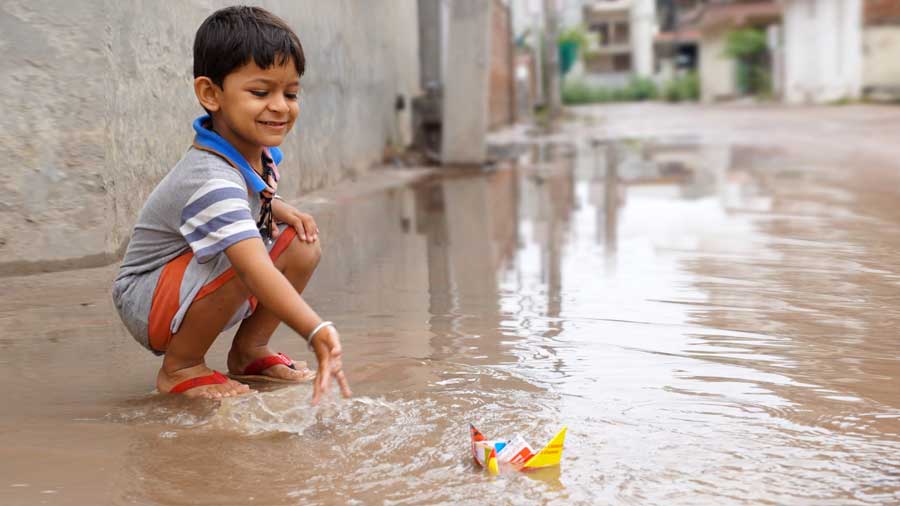 Sushil Prajapati / Shutterstock
Perfect paper boats are a piece of art, and making them require concentration and dexterity. A rainy-day activity when waterlogged gullies were not impediments, but waterways to float the boats and see how far they went…
Rain-wear fashion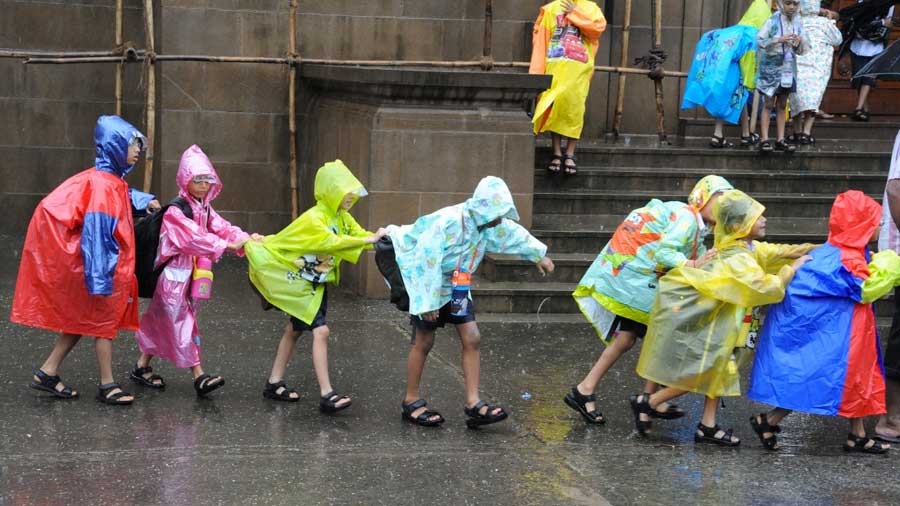 Ramniklal Modi/Shutterstock
A bland-looking raincoat or umbrella? Never! There is something called rain fashion and yes, children love it too. Raincoats and/or umbrellas with bold prints and pop colours were in vogue then, as it is now. But rain boots had limited or no choice at all!
Brishti equals khichuri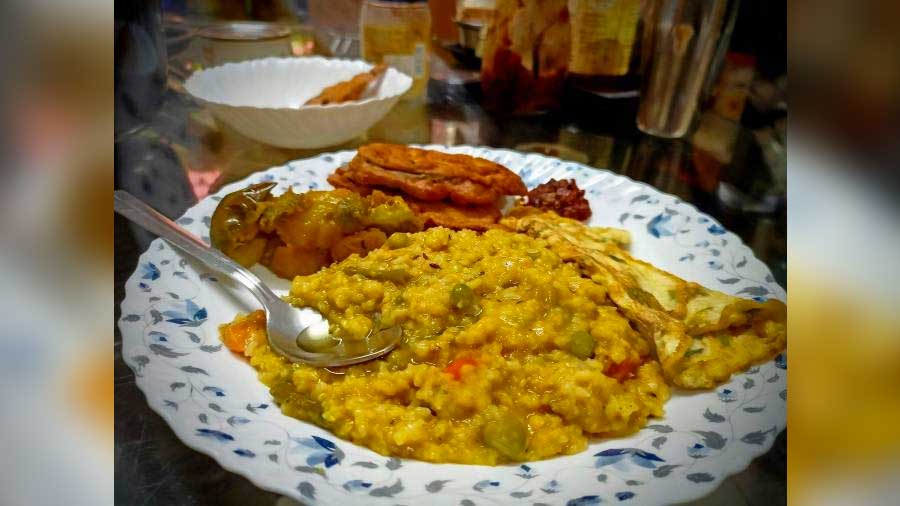 TT archives
For Bengalis, there cannot and should not be any other item on wet days that the OG rainy-day dish, khichuri and bhaja. That's a blanket rule — be it for the bachchas or the buros. The sudden holiday needs a language of celebration, and is there anything better than a plate full of khichuri?
'Bristitey snan', oh what fun!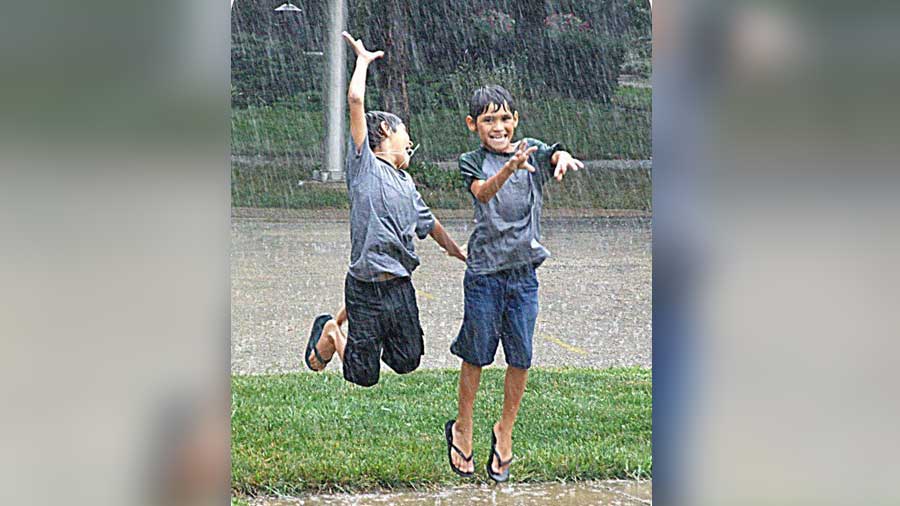 There's no snan as fun as snan in the rain, i.e., there's no shower like a rain shower! Especially because this also involved a rain dance, a lot of jumping, splashing water on friends and many other moves. Move over, regular baths!
Rainy day, 'dupurer ghum' and a slice of heaven
A khichuri-filled tummy and thanda-thanda weather called for a quick nap, snuggling close to mommy, granny or anyone boro, followed by some mathaye haat bolano and sursuri of course. Those were the days, those were the days…