Dacres Lane (James Hickey Sarani) is widely known as Kolkata's office para's street food hub and attracts people from all age groups and all walks of life looking for delicious, pocket-friendly meals in the middle of a workday. The uniqueness of Dacres Lane, connected by Waterloo Street in the north and Esplanade Row in the south, comes from its hustle and bustle, and its reliable food.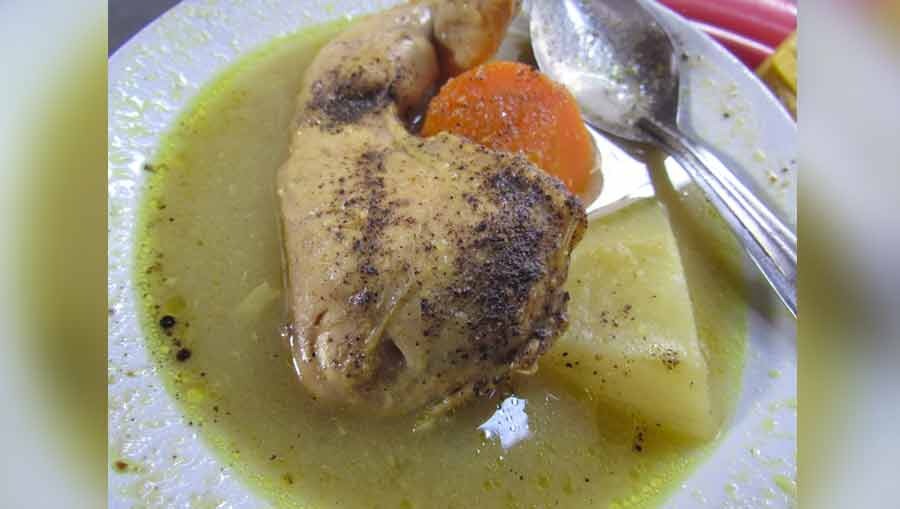 Chitto Babur Dokan's famous chicken stew
Amit Datta
From bharer cha and toast to stews, steaming ghugni, biryani, khichuri, sandwiches, rolls, chops, cutlets and even warm milk, there's something for everyone and every budget, which makes it a popular haunt for office-goers and foodies alike. 
The 200-odd-years-old Dacres Lane was named after the then-collector of Calcutta, Philip Milner Dacre, who used to visit this area to meet sailors. Even though it was later renamed James Hickey Sarani, this khau galli is still popularly known as Dacres Lane.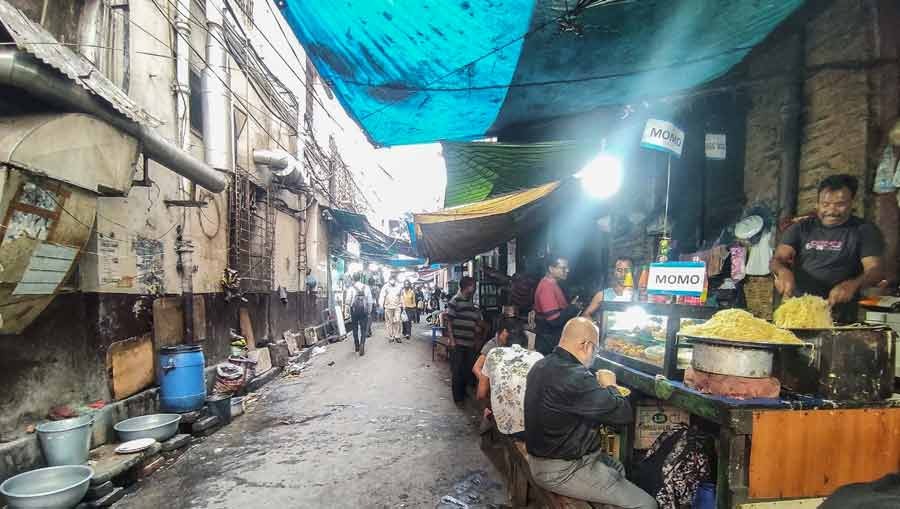 From hot momos to steaming milk, there's something for everyone
Amit Datta
Many of the stalls lined along the alley have been serving food for generations. Chitto Babur Dokan is easily the most famous eatery of this stretch, renowned for its bracing chicken stew and toast. The eatery also serves tea, cutlets, chops, fried rice, chilli chicken etc., all at very affordable prices. On a good day, you could also score some hot khichuri and telebhaja.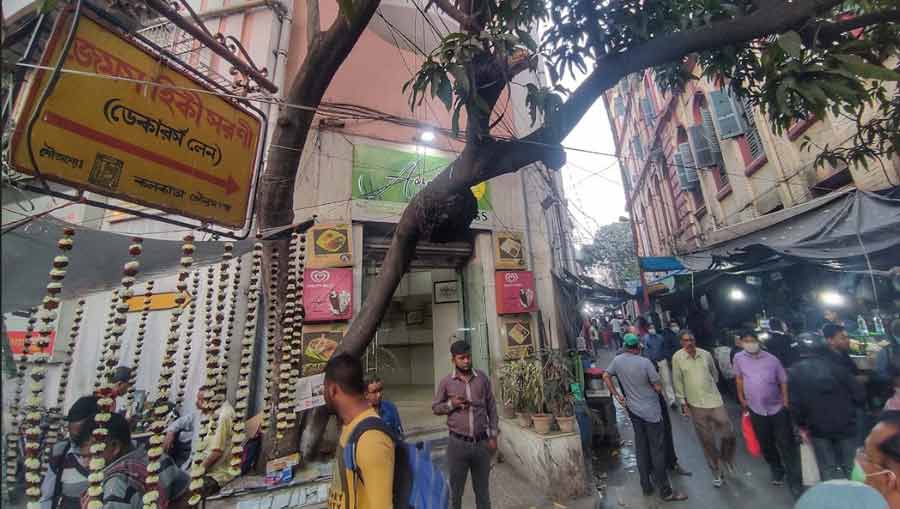 Snuggled in office 'para', Dacres Lane is connected by Waterloo Street in the north and Esplanade Row in the south
Amit Datta
The big clay oven in front of the stall always has a kettle on it. When the shop first opened, the owner Chitto babu, would sit on a stool in front of the shop with a bowl full of loose change and notes tucked between his fingers. Today, you'll probably find long-time employee Bubai babu taking care of the cash department in a similar fashion.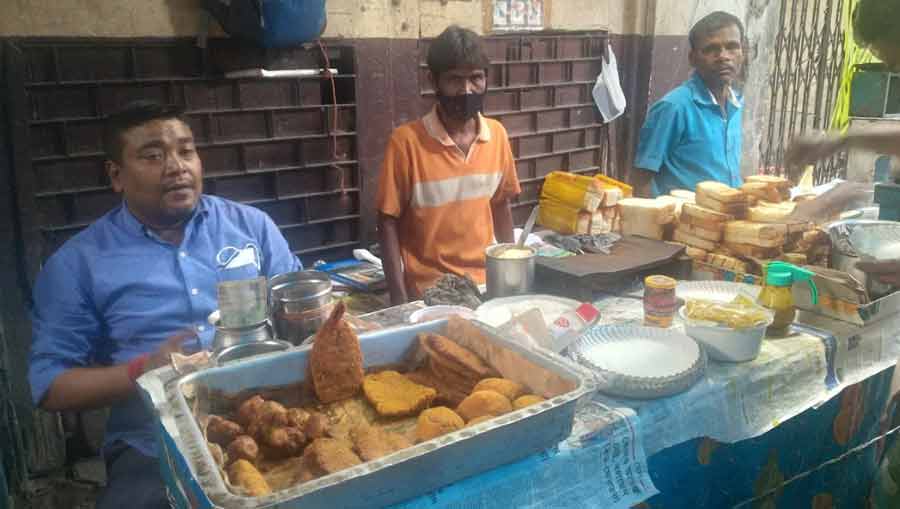 Bubai babu (L) and other employees of Chitto Babur Dokan await customers
Barnini Maitra Chakraborty
As you stroll further down the lane, you'll spot a tea stall called Shyam babur tea stall, which sells an excellent cuppa, priced at Rs 7 and Rs 10. Next, on the left, you'll find yourself at the Sharma Milk Stall, which sells different kinds of sweets, and a glass of milk at Rs 20. We recommend going for the humble milk and malai medley at this stall.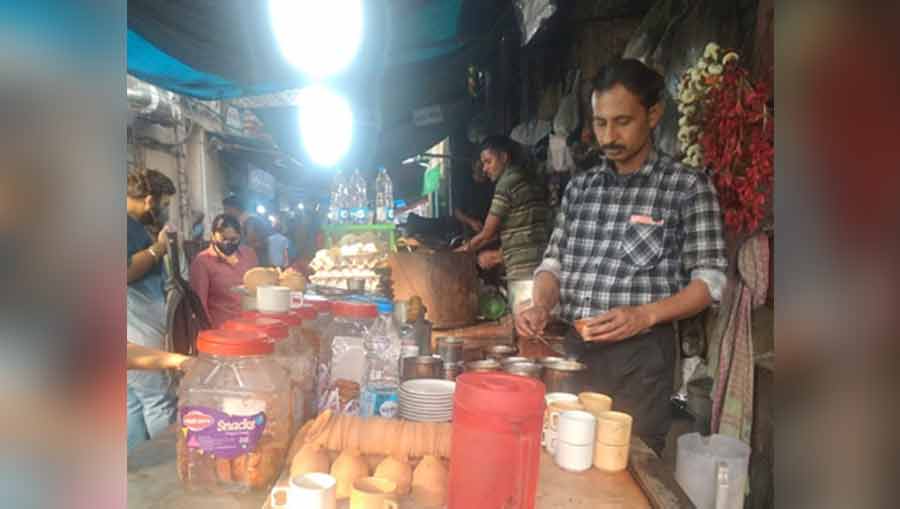 Shyam babur tea stall sells an excellent cuppa
Barnini Maitra Chakraborty
Just next door, you'll spot Apanjan, which sells rolls, Mughlai food, cutlets, fish fry and more. Opposite Apanjan is a stall selling Chinese food. Then, as you walk down the stretch, you will see Suruchee restaurant — a part of Chitto Babur Dokan — where you can enjoy a delicious mutton or chicken rezala.
But despite the bustle, it wouldn't be accurate to say Dacres Lane hasn't been hit by the pandemic. At Chitto Babur Dokan for instance, the crowd has thinned significantly as the staff tries their best to pull through this unprecedented time. And the khichuri has also vanished!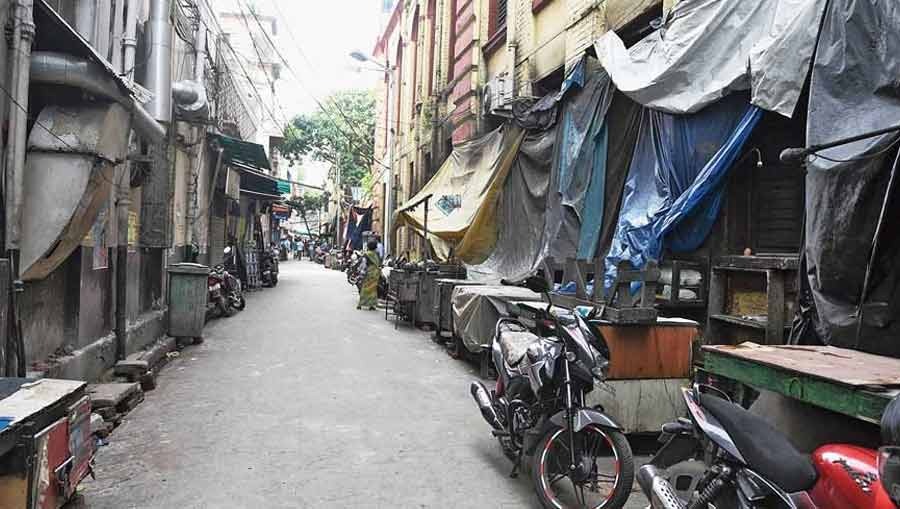 Dacres Lane during the height of the pandemic
TT Archives
"The situation is gradually normalising and on popular demand, we have plans of bringing the khichuri back," Bubai babu informs us. Sharma Milk Stall has refurbished its interiors and some other joints also sport a different look. As offices open up, people have once again started pouring in, much to the relief of the shop owners. Benches are filling up and the mid-day rush seems to be on its way back.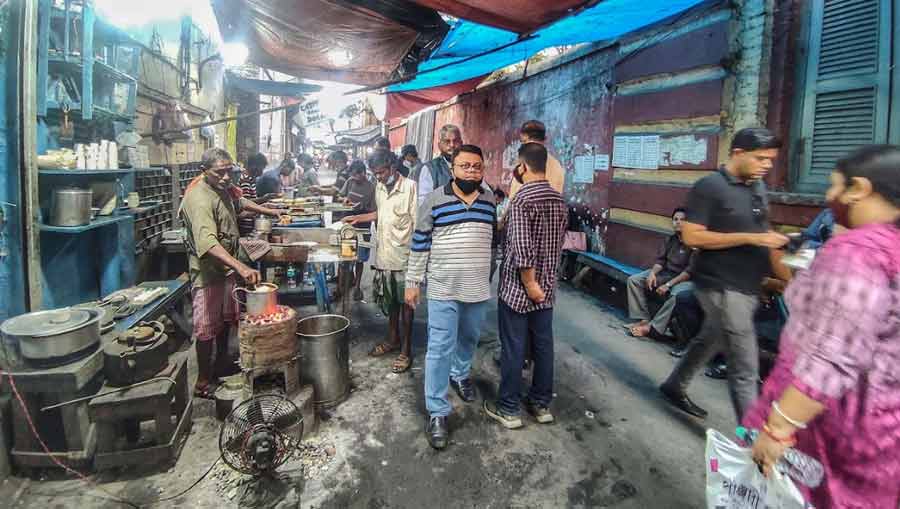 The bustle is slowly returning to Dacres Lane
Amit Datta