The best food in Kolkata is made in the humblest set-ups. Be it the tok-mishti phuchka near Dakshinapan or the hearty stews at the YMCA canteen — in Kolkata, good food is always unassuming.
Most local haunts in Kolkata rely on age-old recipes that have been carefully passed down through generations. They have been perfected and at times, upgraded, to fit the modern palate. Some eateries incorporate contemporary twists while others choose to retain the magic of the original recipes. Either way, Kolkata is scattered with hidden gems that merit exploration. 
My Kolkata unearthed a few local favourites and hole-in-the-wall spots that make the heartiest food in the city:
Dalpuri and nihari from Sufia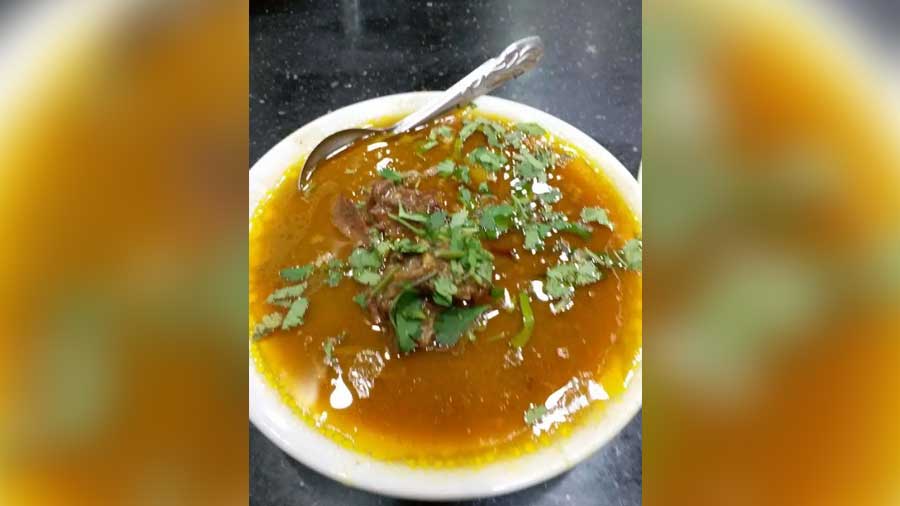 Zomato
Sufia, the little eatery in the heart of Burrabazar, offers the crispiest dal puris which pair really well with their delectable nihari. The nihari is a slow-cooked number that originated in the Mughal empire and is made with the femur bone of the cow. It offers a burst of authentic Indian spices and is topped off with a generous drizzle of coriander and lime. The Mughal royalty preferred the nihari as breakfast because of its high protein count, but we can savour it at any time of the day because Sufia opens its doors at 4am. 
So, set your alarms now because the early bird gets the nihari! 
Location: 2, Zakaria Street
Shingara chow from Ah Yung
Ah Yung, an old-school Chinese restaurant tucked away in Kolkata's Chinatown, serves the city's best shingara chow. Kiuo Jung introduced Kolkata to shingara chow when he set up Ah Yung in the nineties and Kolkatans have been mesmerised by this dish ever since.
Shingara chow is a comforting combination of wonton mee noodles, cooked with Chinese cabbage and steamed pork wontons, and served with a bowl of piping-hot broth. A fistful of delicate pork pieces, a sprinkle of black pepper, some crunchy spring onions and pak choy top the plate off. For a good meal, the chefs at Ah Yung – Chu Li Ting and Li Kit Sen – recommend a drop of their in-house red chilli sauce and a swirl of soy sauce.
First-time customers have spent hours looking through nooks and crannies of Tangra's bylanes, trying to unearth this hidden gem. So, a map may not be your best hope. If muffled directions from locals don't help, just hire a cycle rickshaw in the area!
Location: 119, Tangra (near the Chinese Kali temple)
Khiri rolls from Nizam's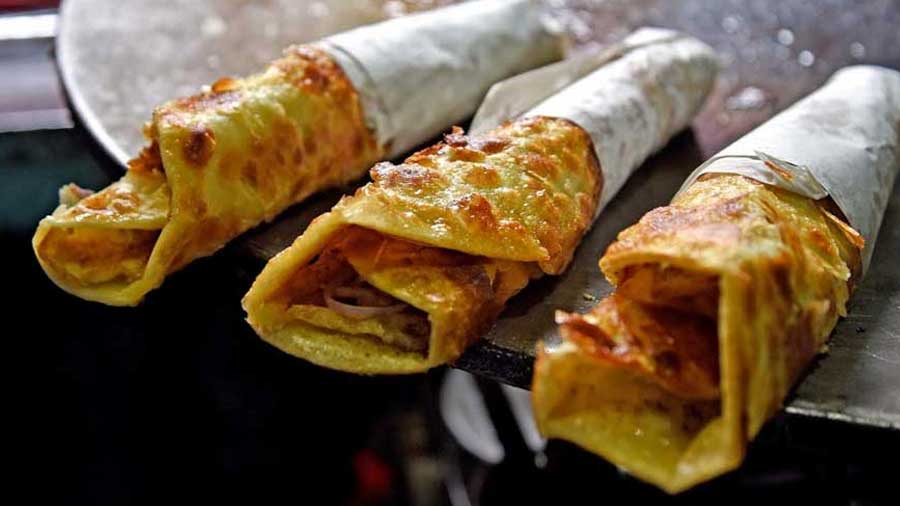 Swiggy
Once a delicacy, beef rolls have now been reduced to a rarity in Kolkata. A smattering of shops in Beckbagan have beef rolls on offer, but Nizam's (a stone's throw away from New Market) serves the best variants. Their beef khiri rolls are like smooth batons of malai beef wrapped in a flaky paratha that melts in your mouth. It's compact and easy to eat, so you can relish it on the curb-side or on the go. Meat lovers may want to opt for the double beef khiri rolls, so they're not left longing for more.
Location: 24, Hogg Street
Kosha mangsho from Golbari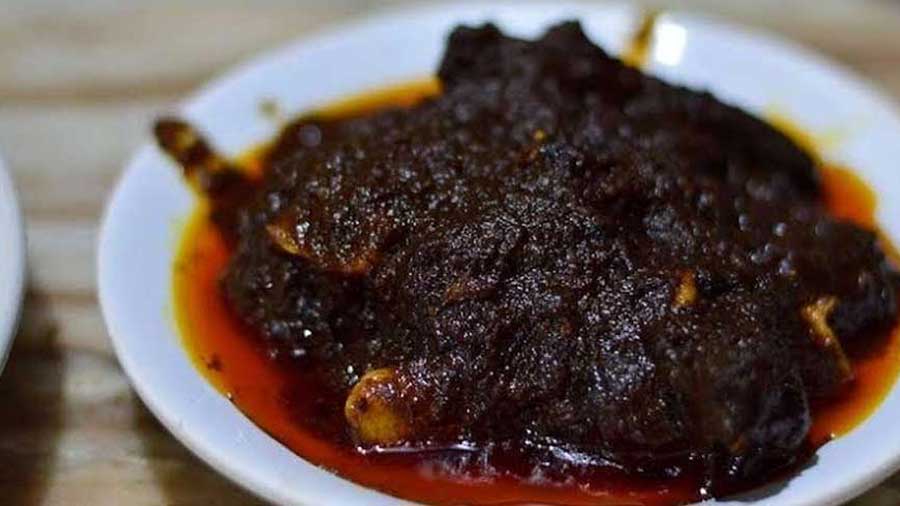 TT Archives
The 99-year-old Golbari is a hop, skip and jump away from Shyambazar's Maa Joy Kali temple. Set up in the early days of the 20th century, by the Arora family (who still have ownership of the joint), Golbari was originally named the New Punjabi Restaurant. However, locals have lovingly renamed it 'Golbari' after the semi-circular silhouette of the building.
If you've lived in Kolkata since it was 'Calcutta', there's a high chance you've known and loved Golbari's kosha mangsho and tender parathas. They don't work with third-party aggregators like Swiggy or Zomato, so foodies may need to schlep over to the tiny joint for their fix of paratha and mangsho. But it's definitely worth the effort.
Location: 211, Acharya Prafulla Chandra Road
Chicken stew from YMCA's canteen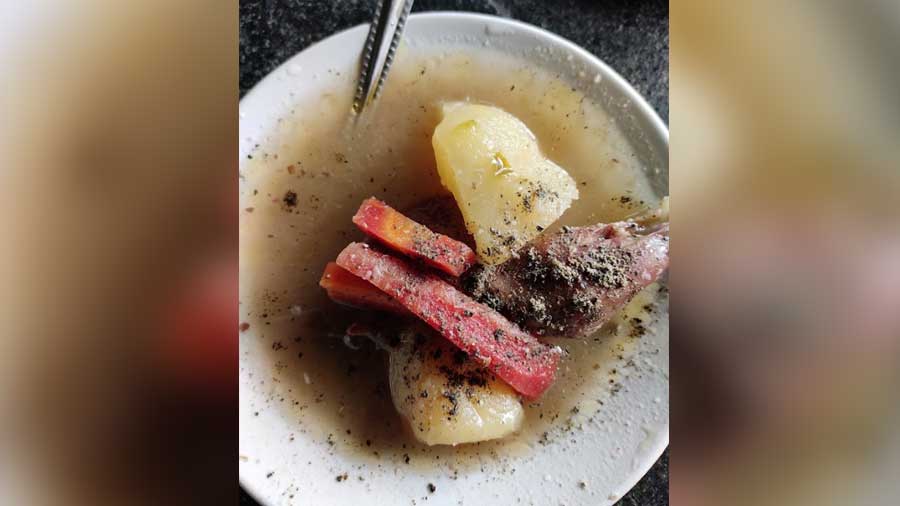 Facebook
Regulars at College Street's boi para are well acquainted with piping-hot chicken stew served at the YMCA canteen, behind College Square's swimming pool. Served in a soup plate with a side of bread, this stew has been the go-to option for many locals over the years. Generations of students, parents, booksellers and teachers have sat on their tiny red stools or the steep steps to relish this delicious stew.
Location: College Square
Triangular samosas from Nahoum & Sons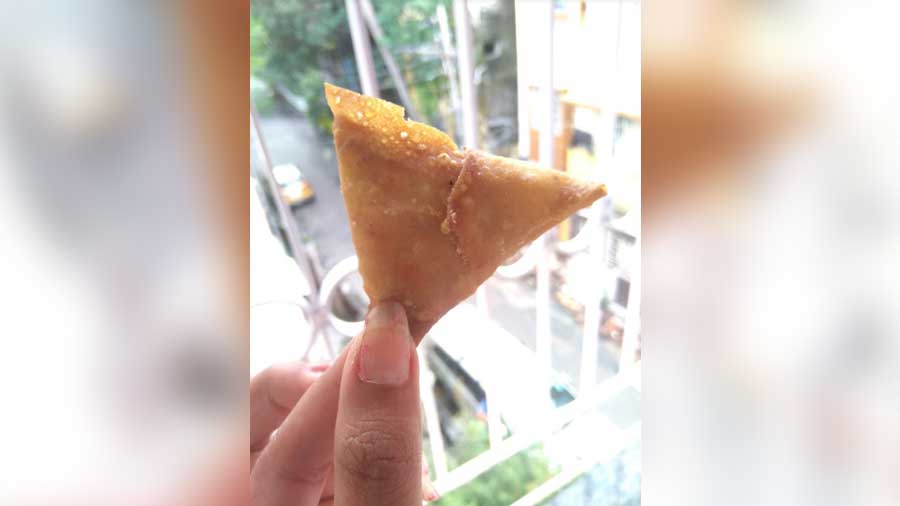 Lygeia Gomes
Nahoum & Sons — New Market's quaint Jewish bakery has a stellar line-up. But their self-effacing triangle samosas deserve a shoutout. The samosas are three-sided parcels of minced chicken, caramelised onions and green chillies. They're held together by a deep-fried, golden wrap that adds the crispy element to the samosas. The outer shell offers a crunch before you're met with an explosion of flavour from the mix. 
These delightful pockets are only available in the mornings (they run out instantly!) so be there by 11am if you want to grab a thonga of samosas.
Location: F20, Bertram Street
Pork momos from Hamro Momo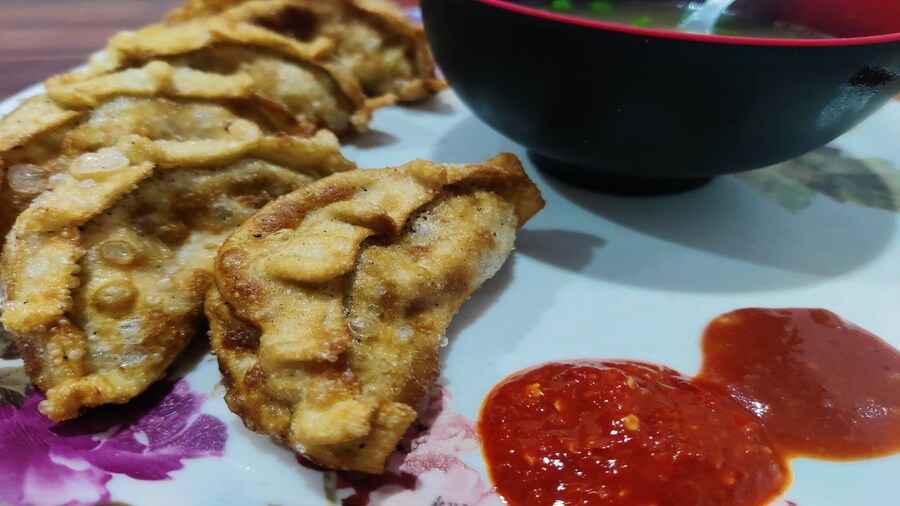 @AritraGhosh/Facebook
A good momo doesn't need a five-star relish. It just needs three elements working for it — a delicate cocooning wrap, the perfect meat-to-onion ratio in the filling and a hot sauce with the right fieriness. The popular Hamro Momo, just off Elgin Road, dates back to 1988 and checks every box on our list. Not only do they offer some of the most delicious pork momos, but a feisty chilli pepper chicken too.
Location: 3, Suburban Hospital Road
Here's a handy map to help you draw a food crawl through these hidden gems.