Mahalaya
Photo tour of Kolkata on the morning of Mahalaya
From the ghats to Kumartuli, people thronged the city
By
My Kolkata Web Desk
| Published 25.09.22, 06:52 PM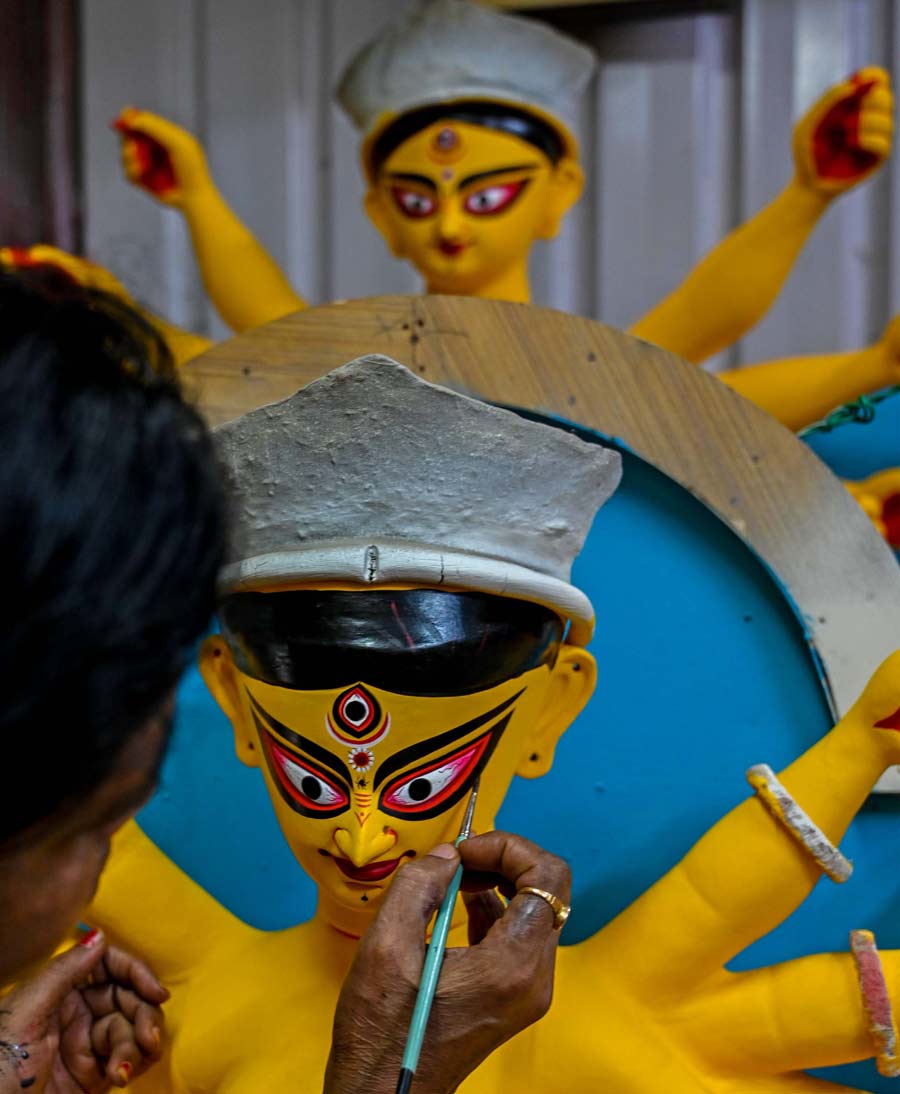 Chokkhudaan porbo at a Kumartuli studio on Sunday. Mahalaya marks the beginning of Debi pakhha.
Amit Datta/ My Kolkata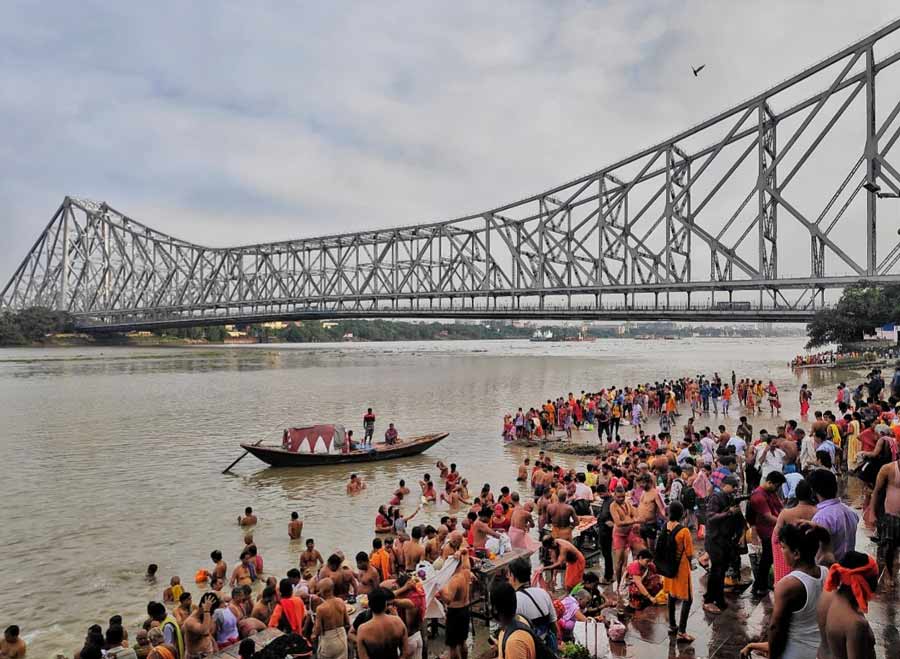 Thousands of people gathered at Howrah's Mullick ghat to offer Tarpan early on Sunday.
Soumyajit Dey/ My Kolkata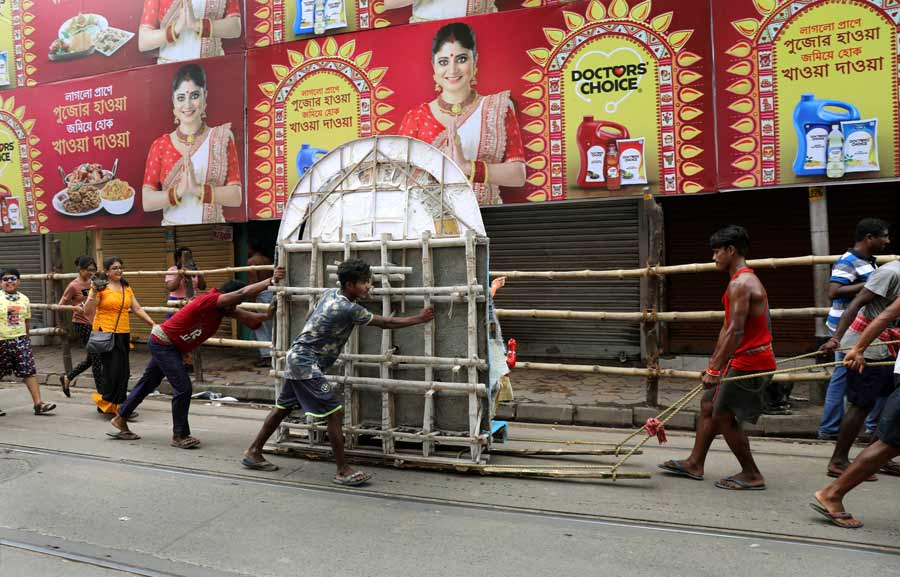 An ekchala Durga idol being ferried to a pandal. Most Puja committee members prefer to bring in their respective idols on Mahalaya.
Arijit Sen/ My Kolkata
A group of people accompany a Durga idol on its way to the mandap.
Arijit Sen/ My Kolkata

A view of Ahiritola ghat on Mahalaya. After the COVID menace since 2020, thousands of people on Sunday offered Tarpan.
Ashim Paul/ My Kolkata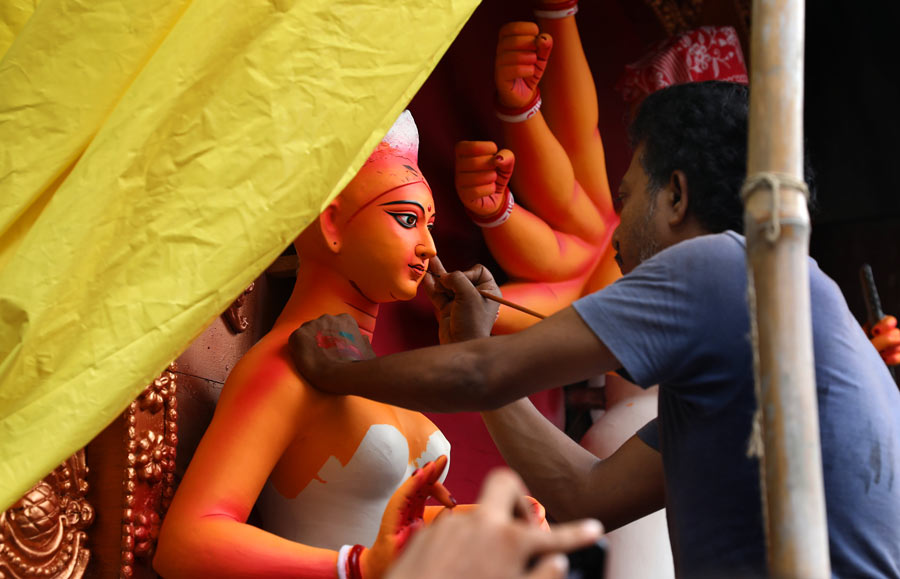 An artist at Kumartuli putting finishing touches to a Durga idol
Arijit Sen/My Kolkata