Child Psychology
Conference on neurodevelopmental paediatrics held at Biswa Bangla Convention Centre
State minister for women and child development Dr Shashi Panja was the chief guest
By
My Kolkata Web Desk
| Published 03.09.22, 08:53 PM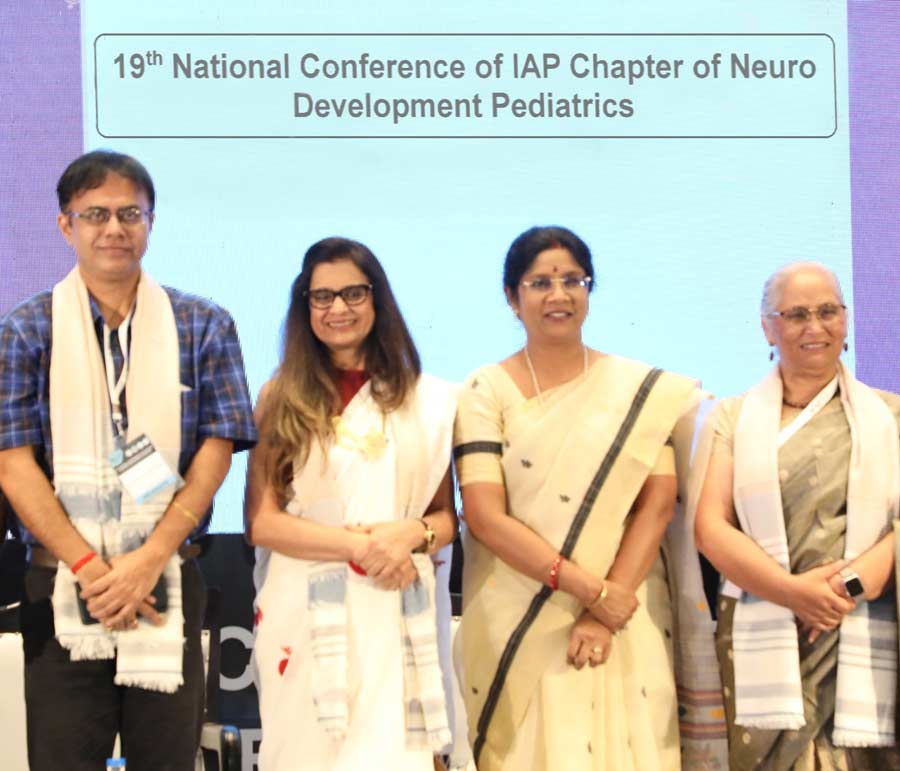 (From left) Dr Sujay Chakraborty, psychotherapist Minu Budhia, women and child development minister Dr Shashi Panja and Dr Shabina Ahmed at the NCDP 2022 19th national conference of IAP Chapter of Neurodevelopmental Paediatrics at the Biswa Bangla Convention Centre on Saturday.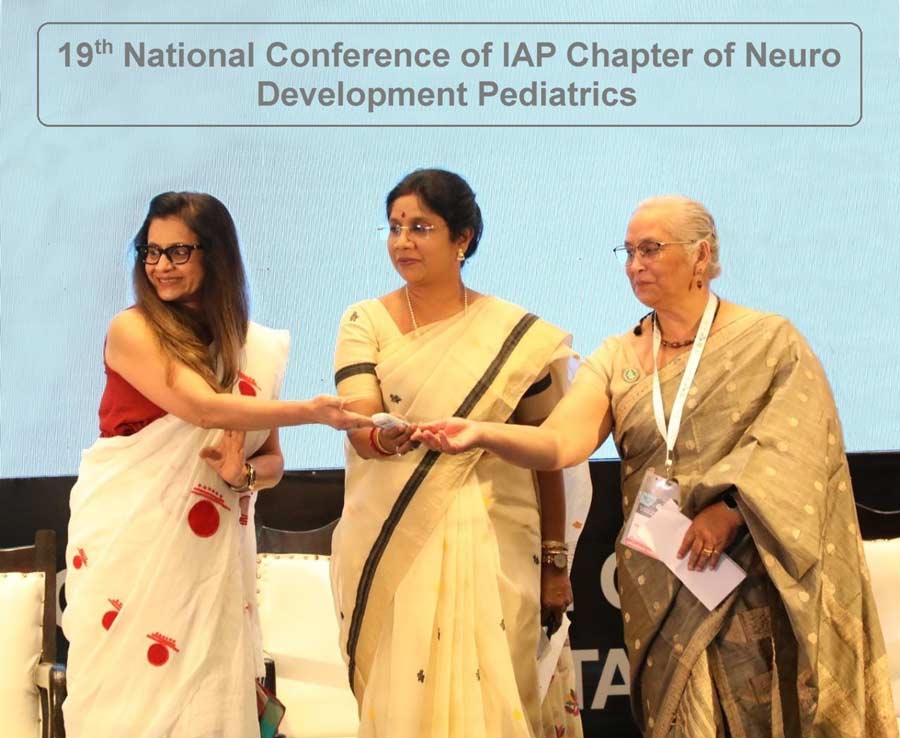 The conference's theme was 'Neurodevelopmental paediatrics: An idea whose time has come'. Chief guest Dr Panja said, "It is wonderful to share the dais with fellow medical professionals and with Budhia. I have known her for a long time. I have seen her work and I have partly seen her struggle, her personal struggle too, but she is victorious, she is Nari Shakti."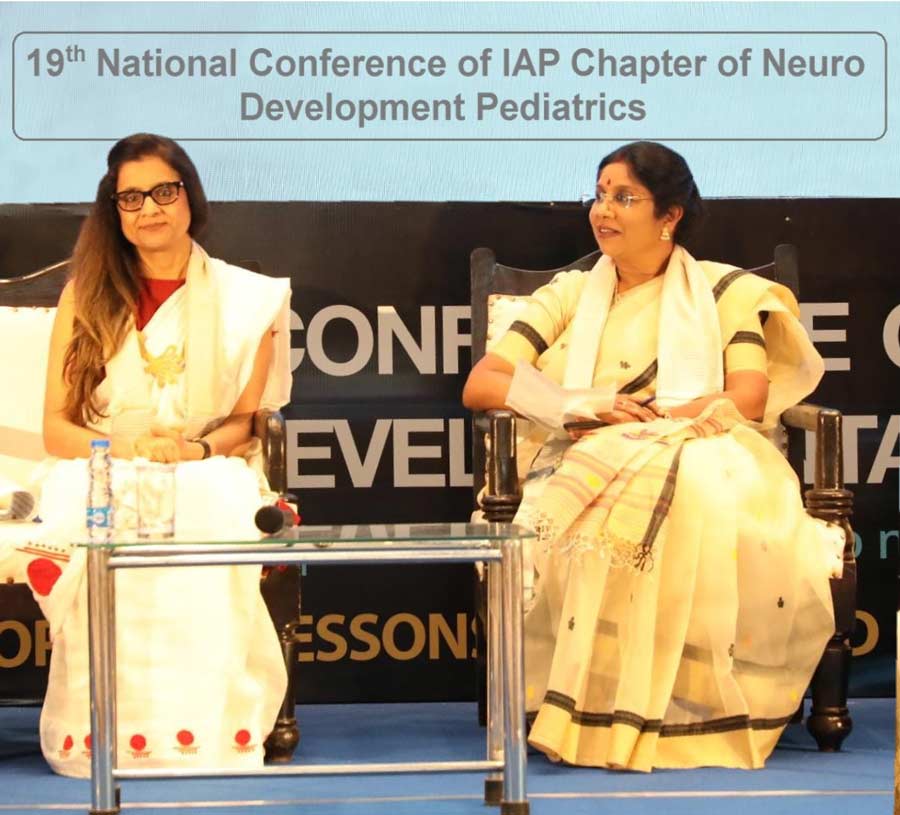 A unique confluence of stalwart paediatrics and experts in the field of child development from across the country, panel discussions, guest lectures, debates, quizzes and interactive sessions at the conference provided an excellent blend of scientific and cultural thought.