Food
In pictures: Pig out on these pork dishes from Northeast India
Go the whole hog with these recommendations from My Kolkata
By
My Kolkata Web Desk
| Published 02.03.22, 04:01 PM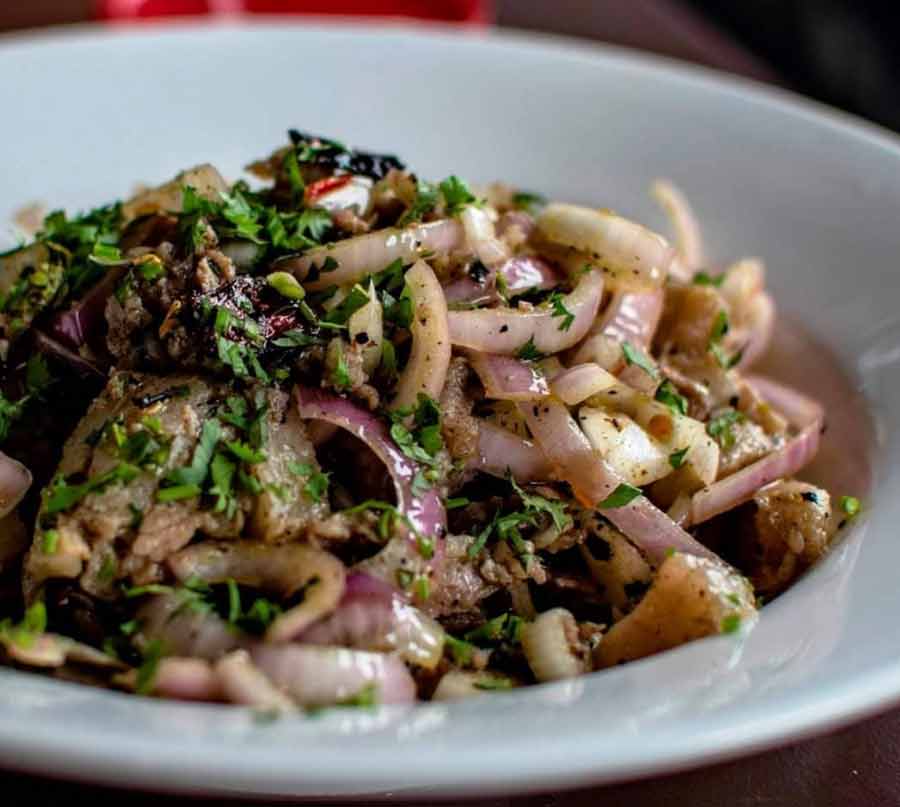 PORK BHORTA AT CAFE PORKOTINI: Indigenous to certain communities in Tripura, this bharta features the familiar medley of roasted chillies, ginger, onion and coriander. Seasoned with salt, pepper and lemon juice, this salad lets all the flavours sing. The final drizzle of mustard oil makes it a must-try!
@cafeporkotini/Instagram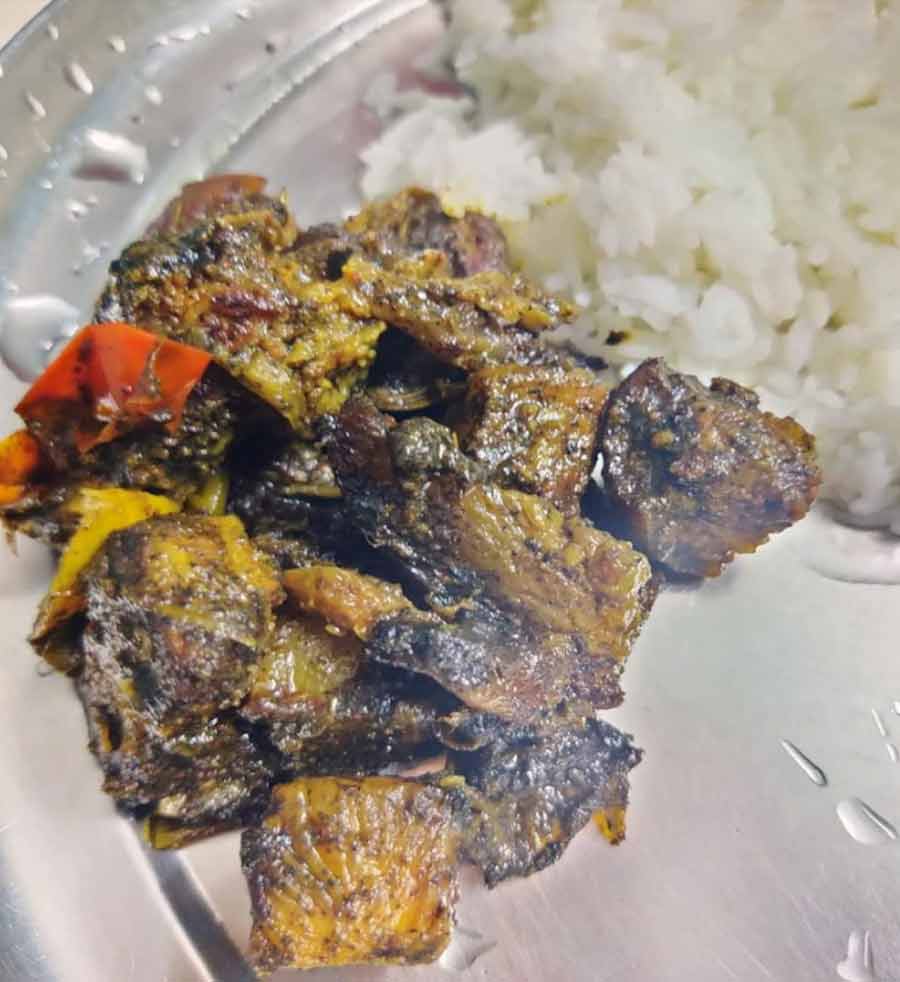 PORK DRY FRY FROM JALUK: At this unassuming haunt in Salt Lake which serves Assamese and other Northeast Indian dishes, you will find the versatile Pork Dry Fry. It is a Naga-styled smoked pork served with frizzled onions and chillies. Have it as a starter, as a side to rice or noodles, or simply with a bowl of muri.
The Calcutta Porkaddicts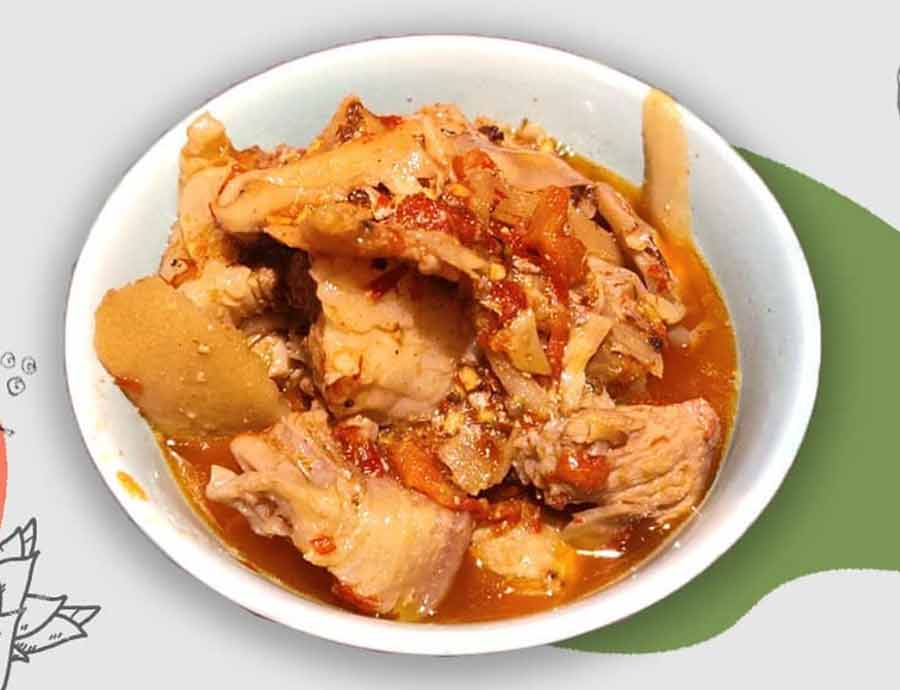 PORK WITH BAMBOO SHOOT FROM SHILLONG POINT: This spiced North-Eastern curry is actually quite light and it's packed with the hypnotising aromas of bamboo shoots. The meat is soft and the bamboo shoots add a great bite to the dish. Pair it with simple white rice to get the best of flavours.
@shillongpoint/Instagram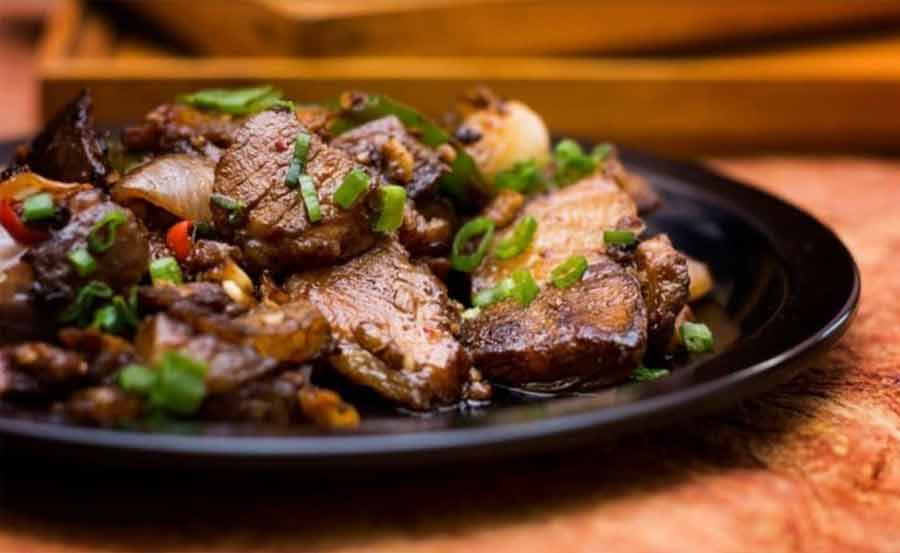 PORK SHYAPTA FROM BLUE POPPY THAKALI: Do you love dishes that warm the cockles of your heart? Then this pork dish will make you feel right at home. Cooked with the goodness of soy, the meat soaks up the marinade and pairs best with baos and rice.
@thebluepoppythakali/Instagram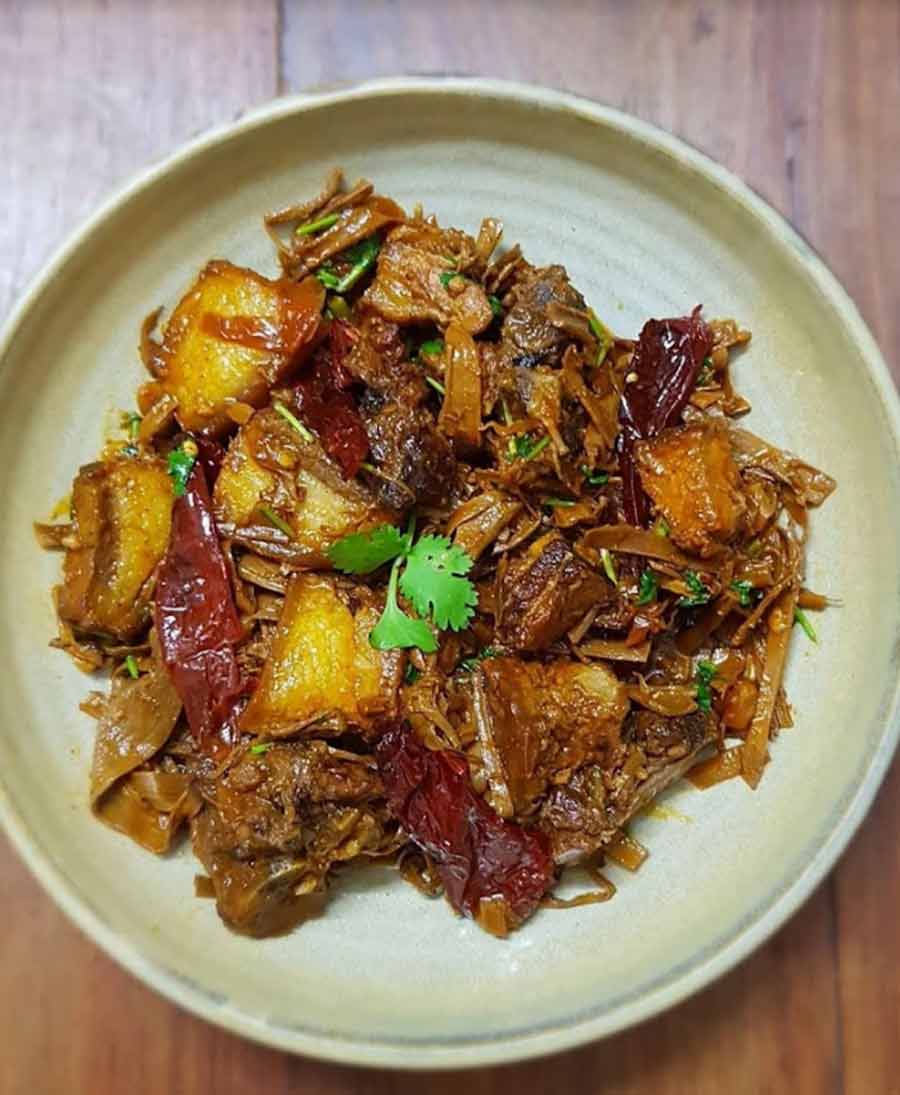 PORK WITH BAMBOO SHOOT FROM TANGRA EATERIES: You'll find this at almost all Tangra eateries. Pork with Bamboo Shoot is a simple Naga dish flavoured with soy sauce, rice wine, peanut oil and minimal spices to make sure the flavour of the meat is retained — a refreshing change from the spicy vindaloos and kosha jhols.
Courtesy: The Calcutta Porkaddicts