Delhi's Chittaranjan Park is known for many things Bengali. What it is also great for is its many little cafes that make for great spots to grab a quick bite with friends. Pocket-friendly cafes have been coming up in the area for a while now, and they serve scrumptious food to go along with a hip ambience!
My Kolkata took a tour of three such cafes...
Cafe Green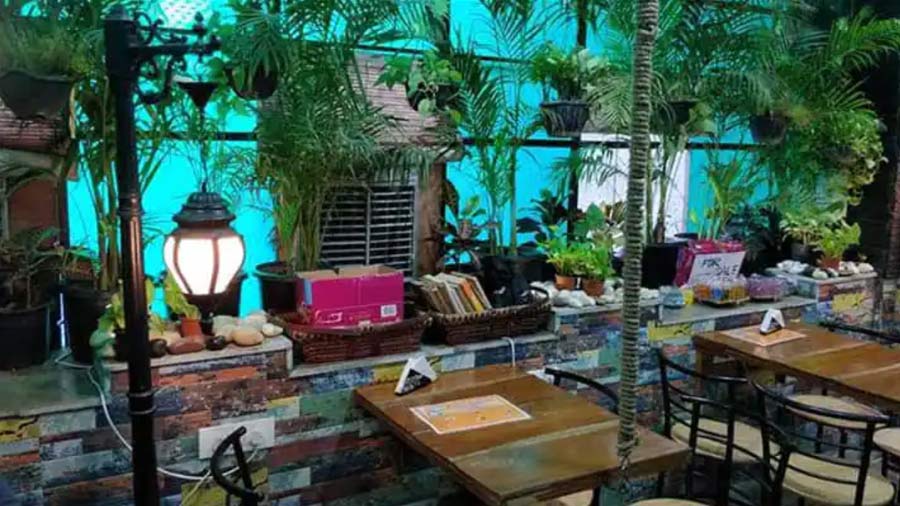 Cafe Green serves serve a range of north Indian, Chinese, continental and Bengali delicacies and has major garden vibes
Situated in Market 2 at CR Park, this little joint has a name that aptly imitates the decor. While they serve a range of north Indian, Chinese and continental delicacies, they also serve some delicious Bengali food including luchi, bhetki paturi, dhokar dalna. Try their Bengali-style chilli chicken and Thai green curry, which are crowd favourites, and wash it all down with a glass of aam panna.
Cafe Shoshi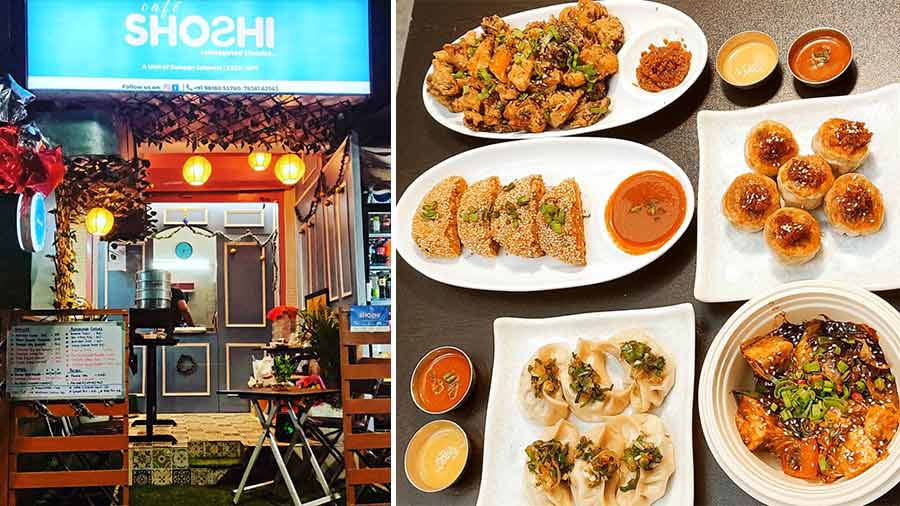 Cafe Shoshi also does seasonal specials such as pakodas and aromatic chai combo for monsoon
Setup by a team of two women entrepreneurs, this cafe is the manifestation of every food lover ever saying: "Let's open a cafe." A unit of Swapan Caterers (one of the first in CR Park), Shonali Majumdar and Anshi Sharma started this eatery in Market 1 in 2021. "The cafe name is a portmanteau — Sho from Shonali and Shi from Anshi," says Shonali, who has spearheaded this initiative. For her, food has always been a loved subject. "I always wanted to work with food, but defying societal norms did prove to be a hassle," she said.
"Anshi and I used to work together in my last organisation and decided to dive into this. And thank God we did!" exclaims Shonali. The cafe has a host of items to choose from, and the outdoor seating has the perfect adda feel. "Currently, we are experimenting with items such as mutton keema pav. The idea is, if customers like it for long enough, we put it on our menu," says Shonali. Cafe Shoshi also does seasonal specials such as pakodas and aromatic chai combo for monsoon. 
Cafedo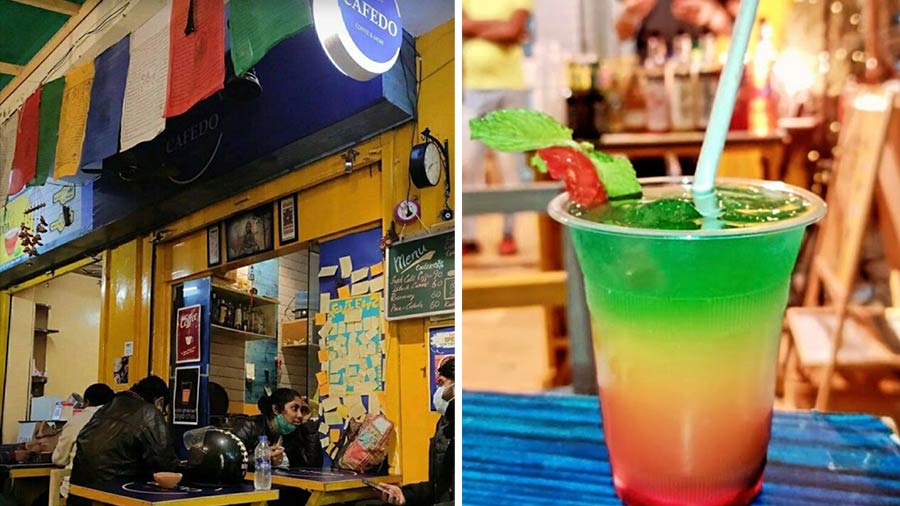 Earlier known as 'Jojo's Kitchen', this eatery is buzzing in the evenings. With pocket-friendly combo meals, and alfresco seating, it sees crowds of every age group. People wait to for tables to clear up so they can order the delicious coolers Cafedo serves, and their finger food. Right besides Ananda Bookstore in Market 2, it is also a go-to place for Bangali bibliophiles in the area. "My aunt has taken over the responsibility now, but this was my brainchild," says Jojo, "after all," he continues, "everything starts with an idea." 
Check out these cafes with your friends, partner, or even family members!