Craving some good ol' Kolkata Chinese in Delhi? Or maybe north Kolkata's keema ghugni? Drop in at the newly opened Bangla Canvas cafe, located at the heart of the capital, in the sprawling Chittaranjan Park — a neighbourhood that's cheekily referred to as a Mini Bengal (it is home to everything Bengali, be it cuisine, culture or the crowd). "The cafe has been a few years in the making. I want to bring the authentic taste of Kolkata food to Delhi," the cafe's owner Joy shares.
Situated at 54, Market 2, CR Park, the store has two sections — cafe and crafts. "Besides promoting culture and craft, I also wanted our food to be hassle-free and a go-to, for office and college-goers. I call it the 'Subway delivery mode of Kolkata food'," Joy said.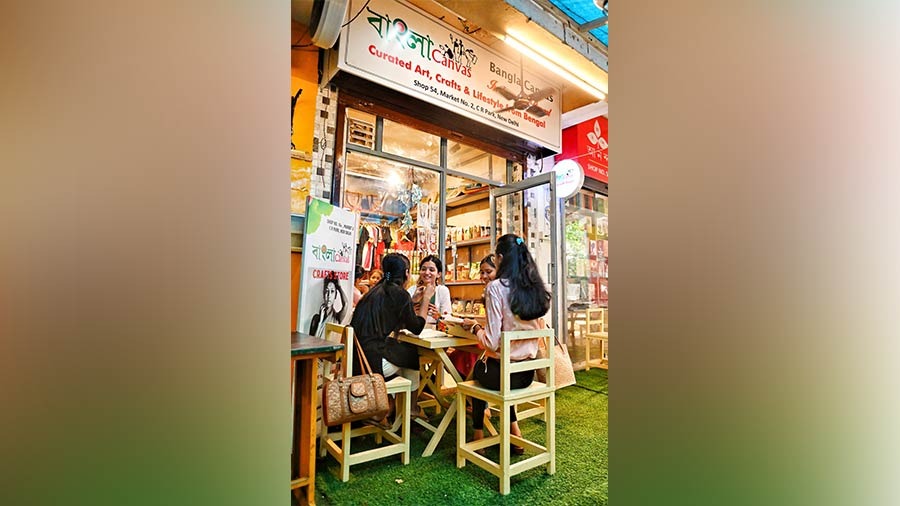 The menu at Bangla Canvas is curated to help customers sample delicacies from every corner of Kolkata — be it north Kolkata's lip-smacking street food, Anglo-Indian picks from Bow Barracks (like sauteed chicken sausages), or New Market-style sandwiches. With a vision to promote the art and culture of Bengal and the eastern region of the country, Bangla Canvas houses a curated collection of handicrafts and lifestyle products. With books and terracotta artwork in one corner to Bengal handloom saris, trendy t-shirts and fashion accessories in another, the cafe pays homage to the artisans of Bengal.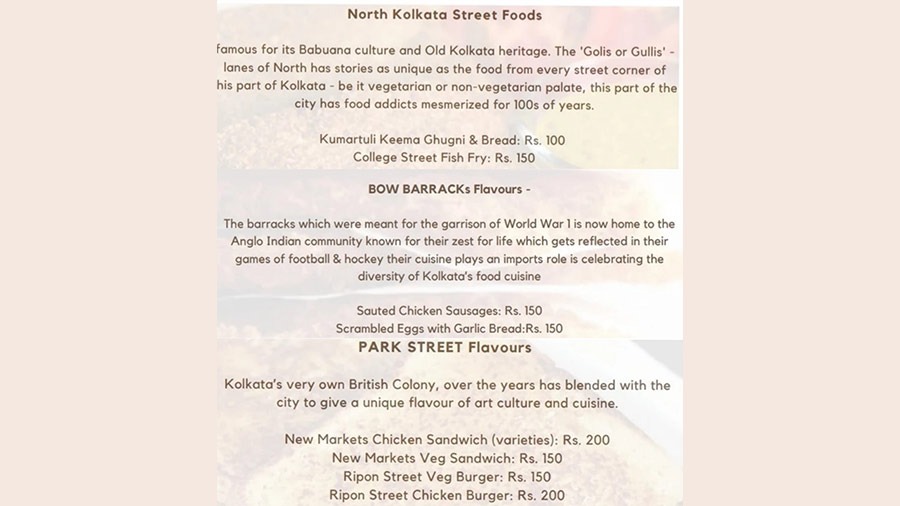 The experience store has an open-air dine-in area that can accommodate 15-20 guests at a time. They can unwind with a cup of coffee or bhnarer (kulhad/earthern pot) cha and a fish fry while soaking up some Bengali literature.
"I am a true Bong at heart. I miss the Tiretta Bazaar morning food walks and the Kolkata Chinese on Park Street during Christmas. While CR Park is full of Bengali food joints, Bangla Canvas for me is the perfect place to relive my childhood and teenage years. A hot cup of Darjeeling cha with some alur chop, cutlet, wonderful conversation…what more does one need?" said Shikha Sen, a customer who dropped in with her daughters to sample some delicacies.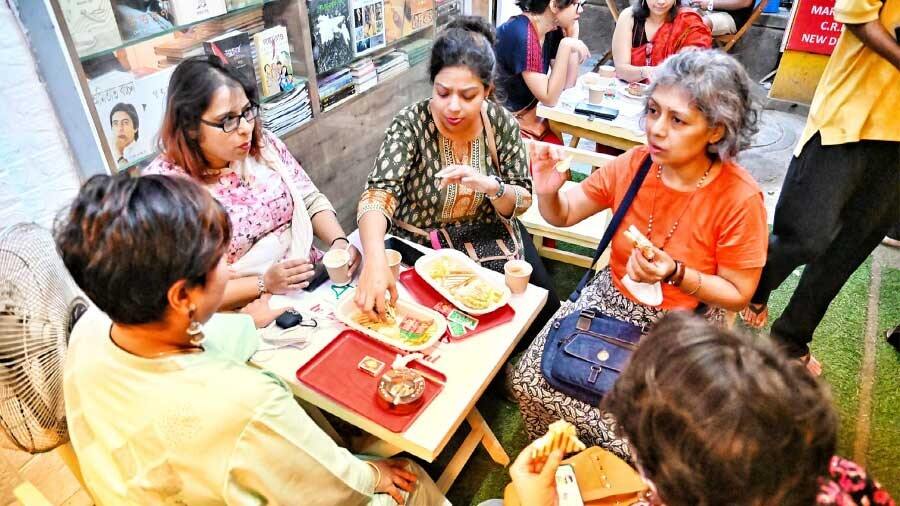 Customers engrossed in some adda
"We want to promote Bengali authors, their writings, the books we grew up reading — Shakti (Chattopadhyay), Sunil (Gangopadhyay), and more such pioneers. We have also stocked up on English translated versions of the Bengali books. The idea is to include everyone," says Koyel, one of the minds behind the cafe.
"It has been set up by a group of friends who pooled their resources together. Come here for adda, meetings, immerse yourselves in the books, the food, or just browse through and buy handicrafts showcasing the talent of artisans from Bengal and the eastern region. We are also planning to start a delivery service soon and partnering with delivery applications," she said.
Check out their website here: https://www.banglacanvas.com/