Anybody living away from home will tell you how much they miss home-cooked food. Every shukto that you turned your nose up at, every potoler torkari unceremoniously looked down upon, every korola sheddho secretly put back inside the serving bowl to avoid a scolding — they are all suddenly things you miss when far from the comfort of your home. However, on a busy workday, not everyone can get to making elaborate traditional recipes at home. But if you're in Delhi and craving delicacies from Kolkata, head to Chittaranjan Park, or CR Park as it is called.
Chittaranjan Park is crawling with eateries serving Kolkata-style food — from chops and cutlets to kathi rolls and phuchkas. Market 2 in CR Park has quite a few restaurants and cafes serving delicious, pocket-friendly Bengali food. My Kolkata suggests checking out these two eateries for your Bangla food fix.
Maa Tara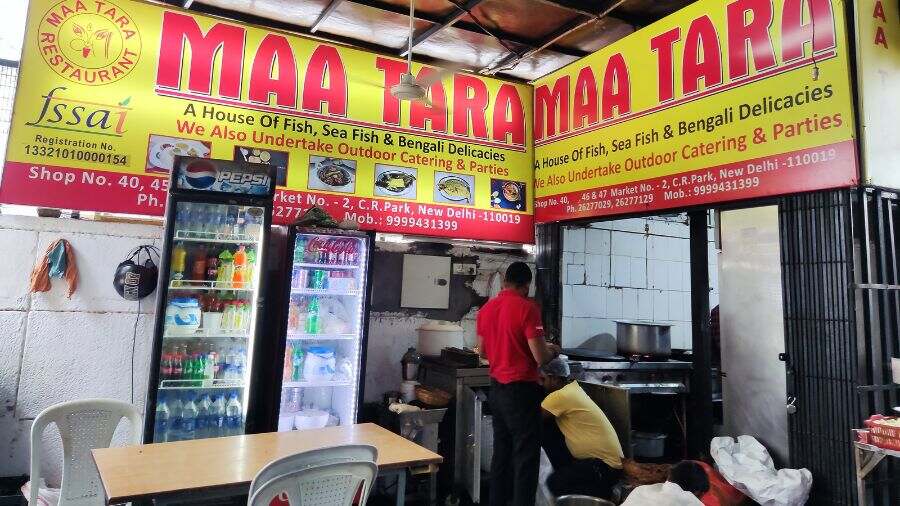 Shayeree Ghosh
With a name that invokes a nostalgic connection with Kolkata (we all know a Maa Tara store, hotel or roll dokan in a para we know), this eatery in the heart of Market 2, is a go-to for all residents and visitors. With a menu featuring classics like aloo posto, holud pulao, paturi, kosha mangsho, various Bangali fish preparations, you'll want to keep coming back to try out everything on the menu. There's indoor and outdoor seating with the kitchen in full view, incorporating the full Bengali kitchen experience.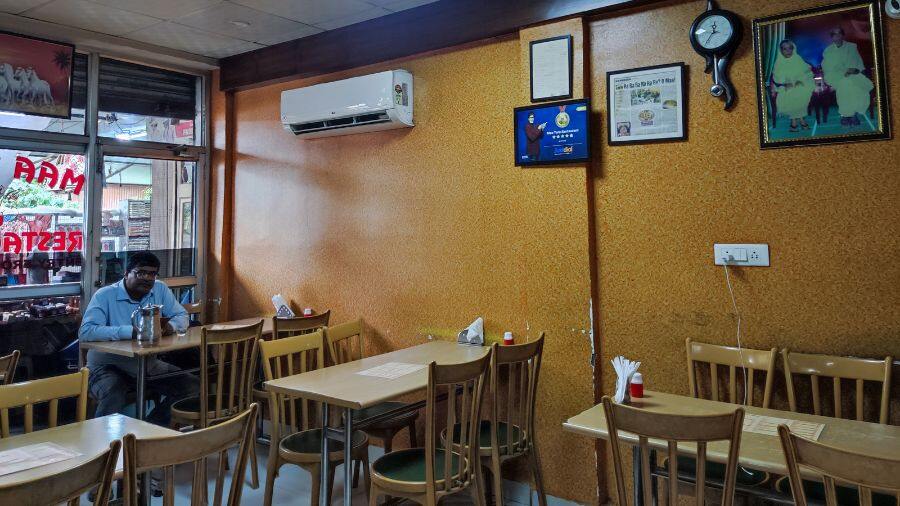 MK picks: Try out their kebab version of 'chitol machher muittha'
Shayeree Ghosh
"My parents started this restaurant almost 27 years ago. It started with ruti and cha. Then, as my mother had some free time, they incorporated a torkari. And eventually, it turned into what you see today," says Suvojit Dutta. He and his elder brother Sarabajit Dutta have now taken over the reins from their parents, Satyaranjan and Manju Dutta. "When my parents started this joint," Suvojit  continued, "we used to get all sorts of advice from the people in the neighbourhood. It is a true symbol of community effort and collaboration."
Amar Shonar Bangla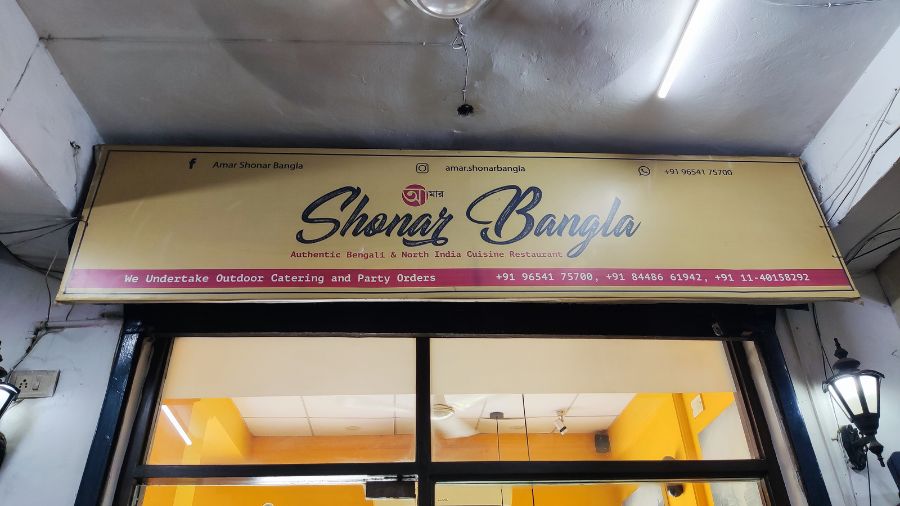 Shayeree Ghosh
On the first floor, right over Maa Tara, is Amar Shonar Bangla. It is possible that the name — reminiscent of Kobiguru's words — will draw you in; the restaurant also serves quality Bangali food. Like Maa Tara, Amar Shonar Bangla's menu also features much-loved classics. They also have a home-delivery service, besides being on Zomato and Swiggy. 
"We are only five-years old. It is fairly new, but our customer base is growing stronger everyday," says Subhashish Santra. Subhashish is managing things in the stead of his uncle, Prashant Patra, who started this restaurant. "Covid was an eye-opener for us. Dining in was shut down completely during that time, but online deliveries continued. We are blessed to see those numbers getting manifested physically as well." While the restaurant does have north Indian and Mughlai options, their main attraction are the fish preparations — ilish, pabda, bhetki and more.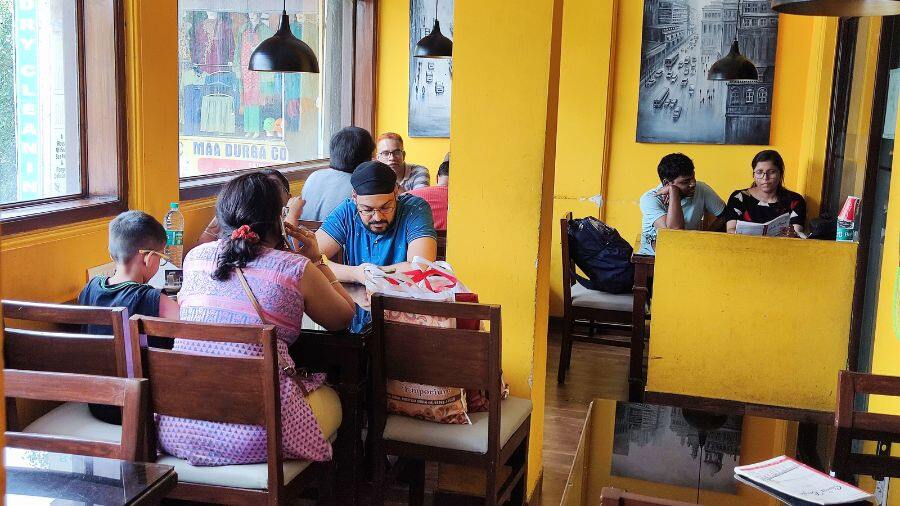 MK picks: 'Jhuri aloo bhaja' and 'chicken kosha'
Shayeree Ghosh