The 45th International Kolkata Book Fair, now on its last stretch, has captivated the city of bibliophiles, with almost one lakh visitors flocking to Salt Lake's Central Park mela grounds daily.
Never a dull year for kids
A popular attraction at every edition of the book fair is the children's and young adult books. The Publishers and Booksellers Guild, who organise the fair, always dedicate the designated pavilion to a popular children's author. This year, they paid homage to Padma Shri recipient and noted illustrator Narayan Debnath, who passed away this January.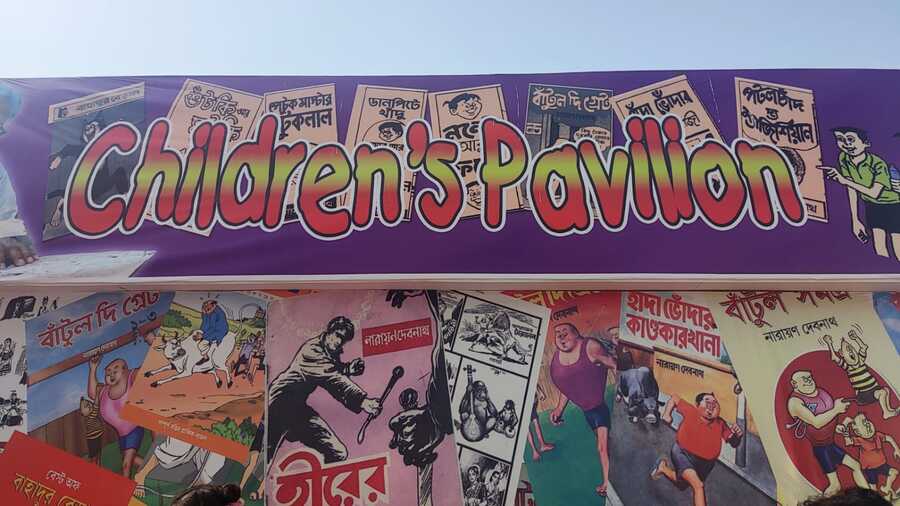 This year, the pavilion has been dedicated to celebrated cartoonist Narayan Debnath
Shayeree Ghosh
The entire pavilion is decorated with the covers of the cartoonist's popular comic books such as Nonte Fonte, Bantul the Great and Hnada Bhnoda, among others. "The guild makes this pavilion every year for children, for toddlers to young teenagers. We decorate the pavilion with balloons and other items of attraction for children," said Rabin Basu Roy, the official in charge of the pavilion. This year, the guild celebrated Children's Day on March 6.
Classics and more: Books you must check out
The pavilion has a vast collection of books, from Shakespeare and other English classics to popular Bengali works including those by Sukumar Ray and Satyajit Ray, and recently published page-turners. 
While the classics such as Gopal Bhar, Feluda, Byomkesh Bakshi, Ramayan and Mahabharata, and books by Premendra Mitra, Tridib Kumar Chatterjee, Mary Shelley, Rudyard Kipling, Robert Louis Stevenson, Enid Blyton and AA Milne are are among the top sellers, there is a rising demand for comics and activity books. Popular television shows and films, such as Dora the Explorer and Frozen, which have been adapted to books, are also proving to be popular.
My Kolkata's picks
The Rays: This is a no-brainer. Sukumar Ray and Satyajit Ray have written extensively for children. Almost every Bengali child has heard (and remembers) verses from Sukumar Ray's Abol Tabol, and Satyajit Ray's Feluda series is a favourite among readers of all ages. While the original works are in Bengali, the English translation of Abol Tabol by Sukanta Chaudhuri, published by Oxford press, and the translations of Feluda published by Penguin are very popular.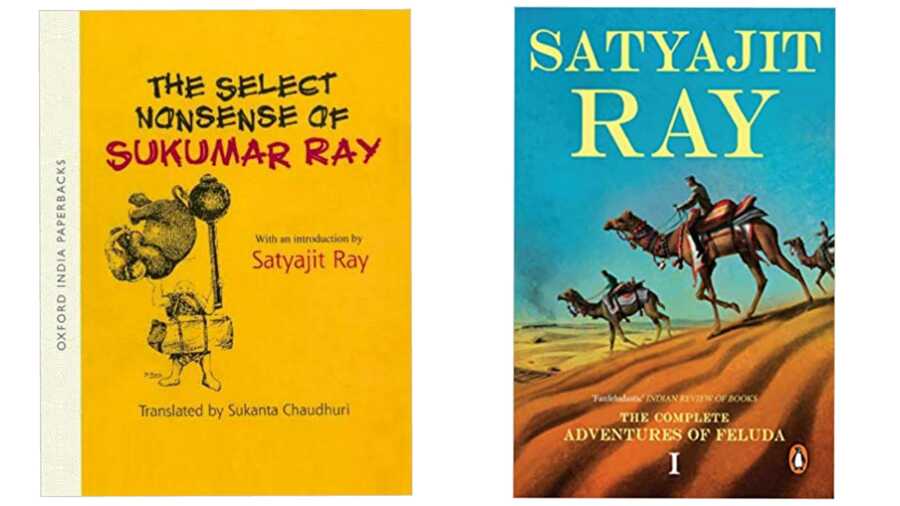 The Bengali classic by Dakshinaranjan Mitra Majumdar: Thakumar Jhuli, an iconic work of children's literature written more than 100 years ago by Dakshinarajan Mitra Majumdar, is in many ways the Bengali equivalent of the Jataka Tales, or Panchatantra or Grimms' Fairy Tales. This compilation of value education-based folk tales from Bengal has always had a special place in Bengali kids' hearts. Lal Kamal Neel Kamal, Kiranmala and Saath Bhai Champa are some of the popular stories in this anthology, which also has a foreword by Rabindranath Tagore.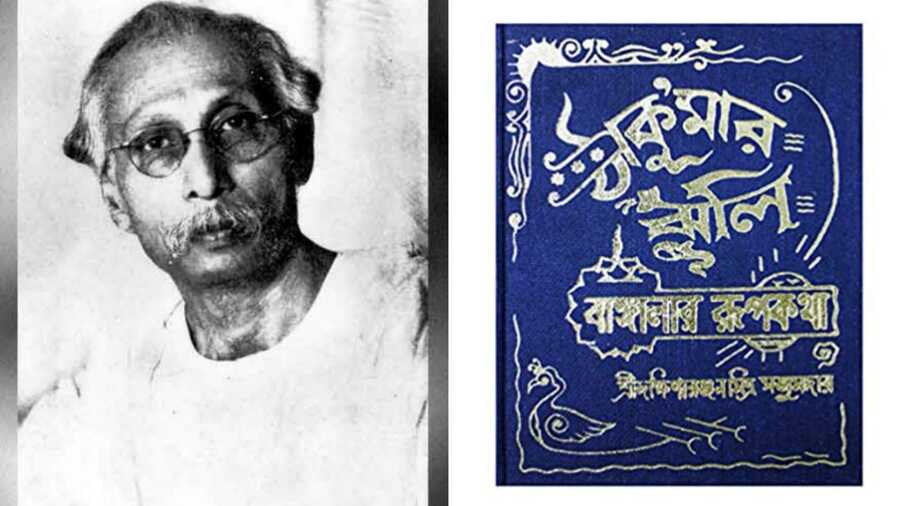 TT archives
The English classics: Roald Dahl and Enid Blyton are two names that feature in most book-loving families' storytime sessions. The British novelists have given timeless classics such as Charlie and the Chocolate Factory, Matilda, Fantastic Mr. Fox, The Famous Five series, Malory Towers and The Magic Faraway Tree, to name a few. Dahl's whimsical stories and Blyton's adventurous tales have all the warm sentiments that make them some of the best children's authors of all time.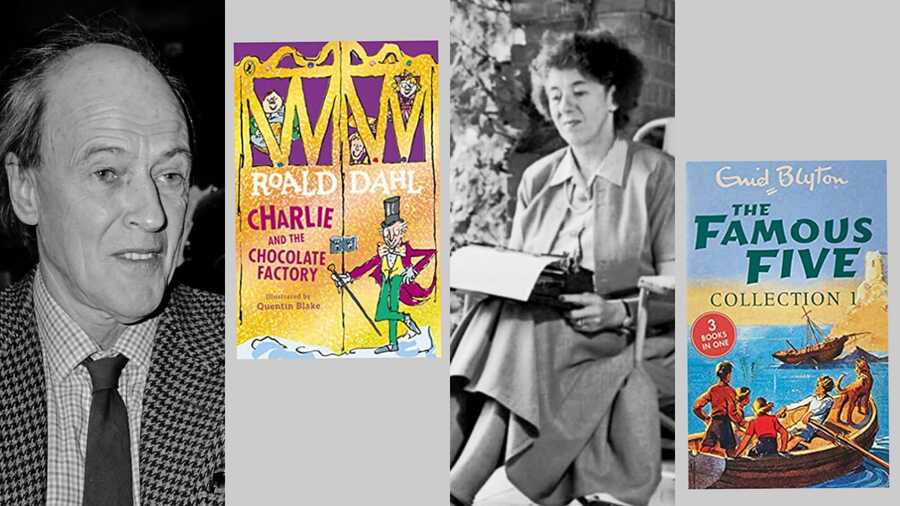 Wikimedia Commons and National Portrait Gallery
Leela Majumdar: The Bengali author has a legacy and a career many would envy. Her childrens' books, such as Din Dupure, Padipisir Barmi Baksha (later adapted into a film) and Halde Pakhir Palak are some of the leading fantasy, adventure and ghost stories in Bengali.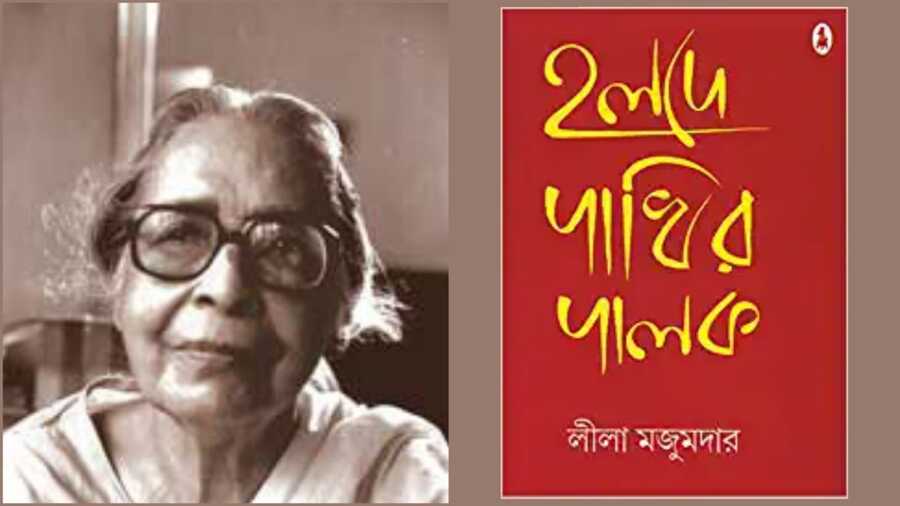 TT archives
Muhammad Zafar Iqbal: Among the authors from Bangladesh is the writer of the popular novel Amar Bondhu Rashed (adapted to a film of the same name). Iqbal has written numerous books for teenagers, including novels, sci-fi and adventure stories. Some noteworthy ones are Ami Topu, Dipu Number 2 and Haat Kata Robin.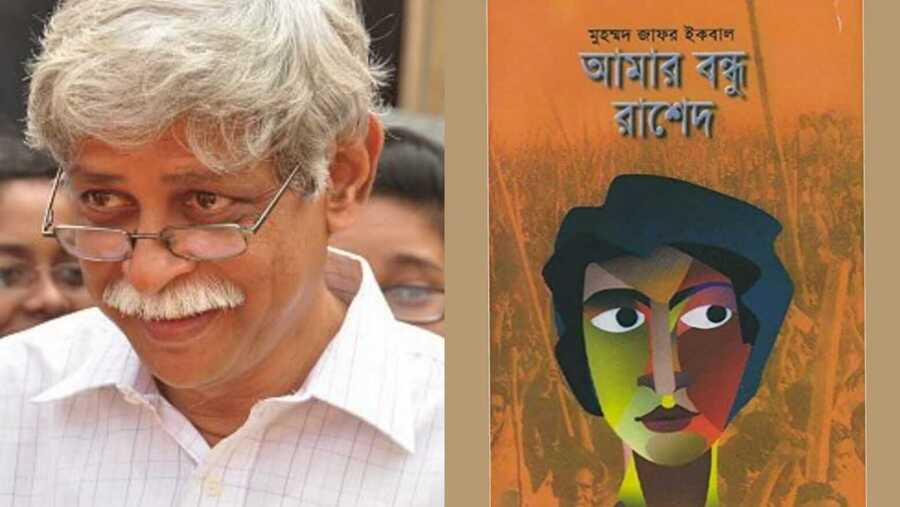 Wikimedia Commons
Tridib Kumar Chattopadhyay: He is the creator of Dr Jagabandhu Mukherjee, or the beloved detective Jagumama, from the Jagumama series. Released in the popular magazine Kishore Bharati and later published by Patra Bharati, the series follows the sleuth as he unravels mysteries with the help of his nephews Tuklu and Piklu, and his trusted friend and funnyman Ananta Sarkhel.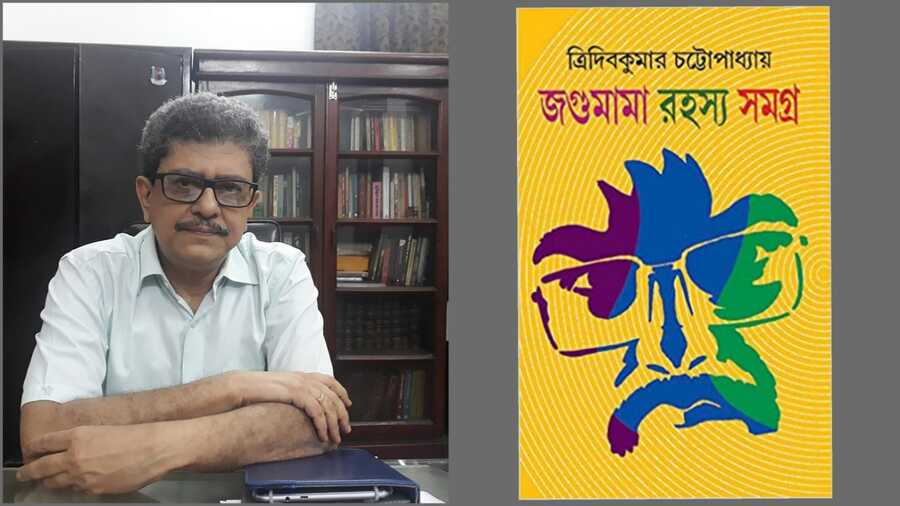 Wikimedia Commons
Adhir Biswas: Writer of umpteen novels and stories in Bengali, Adhir Biswas' titles include Urojahaj (2011) and Last Boy (2019). "Children's books should be simple. They should open a window to new horizons. Writers have to forget their own age and enter the mindset of children." he said.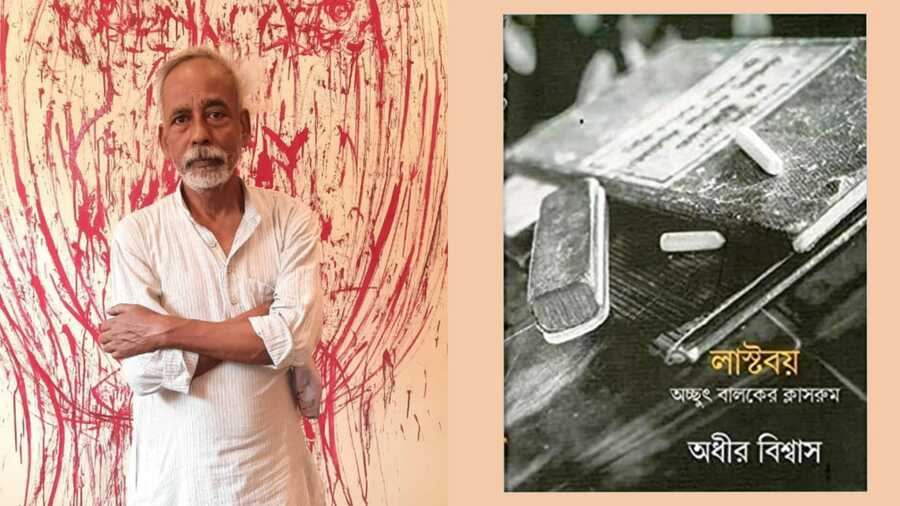 Adhir Biswas/Facebook