Ex-MLA hangs up boots
I stayed in active politics for 28 years and at the age of 74 it's time for me to rest: Raj Kishore Mahto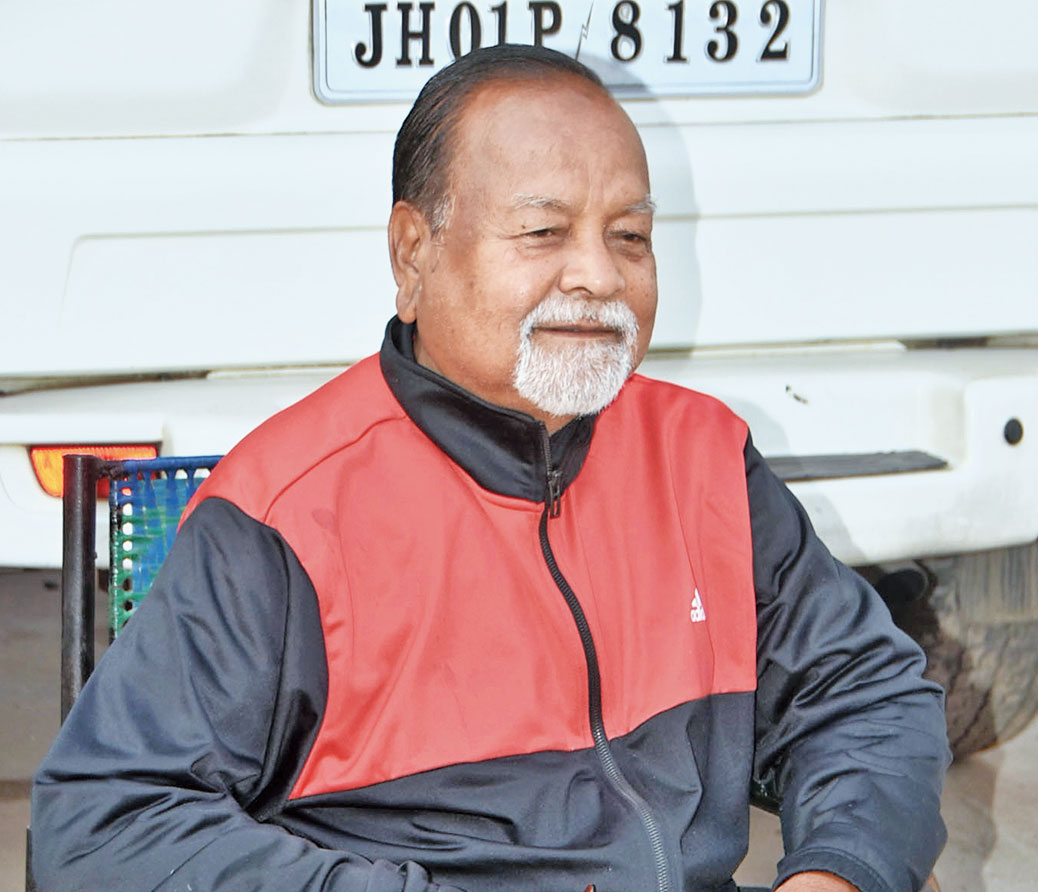 Raj Kishore Mahto at his residence in Hirapur, Dhanbad, on Tuesday
Picture by Gautam Dey
---
Dhanbad
|
Published 14.01.20, 06:34 PM
|
---
Indian politicians seldom retire. But former Tundi MLA Raj Kishore Mahto on Tuesday announced his plans to retire from active politics and focus on trade unionism, social work, reading and writing.
Mahto, son of JMM founder and renowned educationist-social activist Binod Bihari Mahto, who contested and lost Tundi on an Ajsu Party ticket last month, told The Telegraph on Tuesday: "I sent my letter resigning from the primary membership of Ajsu to the party leadership on January 10. I stayed in active politics for 28 years and at the age of 74 it's time for me to rest."
He added that he had achieved a lot in politics. "I remained the MP of Giridih between 1992 to 1996 before serving as Tundi MLA between 2014 to 2019. I am happy that a university has been established in Dhanbad in name of my father, who was a stalwart in every way," Mahto, a graduate in mining engineering from the Indian School of Mines, now IIT(ISM), in 1968, who also obtained an LLB degree from the Chhotangpur Law College in 1975.
Now, Mahto said he would love to devote time to social and educational activities. "Also writing," said the politician who serves on the management committee of Dhanbad Law College and Binod Bihari Mahto College Baliapur. "I am fond of writing," he added.
On the last Assembly polls, he confessed to be frustrated. "I am frustrated with Ajsu leadership's decision to field candidates against the BJP at some seats and not others. If Ajsu had to part ways with BJP it should have fielded its candidates in all 81 seats."
Without naming anybody, he alleged that many Ajsu leaders opposed his getting the ticket that led to the delay of around 10 crucial days. "These things hurt my chances," Mahto said.