Won't be silenced: Speech in corridor of Parliament by TMC MP Derek O'Brien
O'Brien accused the BJP's top two leaders of being only interested in elections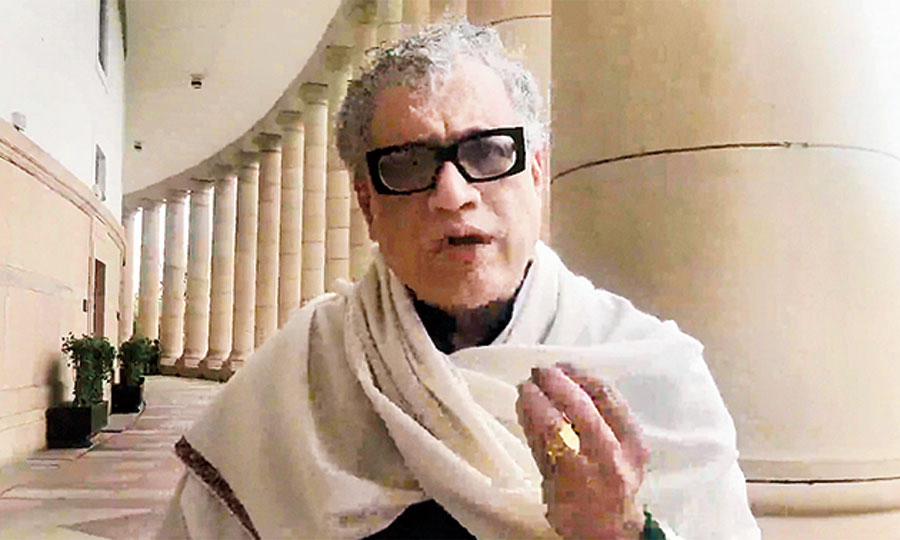 ---
---
Determined to say his piece on the Delhi riots in the Parliament precincts at least — if not in the Rajya Sabha — Trinamul Congress MP Derek O'Brien on Friday delivered his speech from the corridors on the first floor of the building to make the point that his party will not be silenced by the Modi government's "stalling" tactics.
In the 10-minute-long speech, which was recorded and circulated on social media, O'Brien says he is doing this after having gone to the Rajya Sabha for five days in a row prepared for a discussion on the Delhi riots.
The Trinamul leader in the Rajya Sabha and other MPs have been submitting notices daily for a discussion but the government has been insisting the time is not conducive, and that it can take place after Holi.
"Government is stalling Parliament, so today I need to make my speech and I am making my speech here in Parliament. We have to look at different ways to have our voices heard,'' the MP said.
Repeatedly billing the violence a "genocide", O'Brien explained why he was using the word. "Sir, genocide is a process. Genocide even in Nazi time did not start with the gas chambers. Genocide started with slogans spreading hate and bigotry. Hate speech was the start of genocide. After the genocide, the German secret police, the Gestapo, was complicit in the pogrom in the 1930s. In Delhi in 2020, it is the Delhi police under the home minister which is complicit.''
He said: "The police is complicit. Who is in charge of Delhi police? The Prime Minister and the home minister have to be responsible. And where did all this start? It started from inciting slogans. One of them has been given special security. Ministers have been giving slogans. What gives them the guts to make these hate-inciting slogans. The Prime Minister and the home minister have almost sanctioned these slogans.''
O'Brien accused the BJP's top two leaders of being only interested in elections; adding that there is enough evidence to show that only one political party benefits from riots.
Demanding accountability, he underlined that it took the "Twitter-happy Prime Minister" 69 hours to say something on the violence. And, "see the arrogance of this government; over 50 people are dead and hundreds are missing but they don't want to discuss this in Parliament.''