Uttar Pradesh lower turnout riddle for BJP
Many villages boycotted Monday's vote for reasons that implied unhappiness with the govt in the BJP-ruled state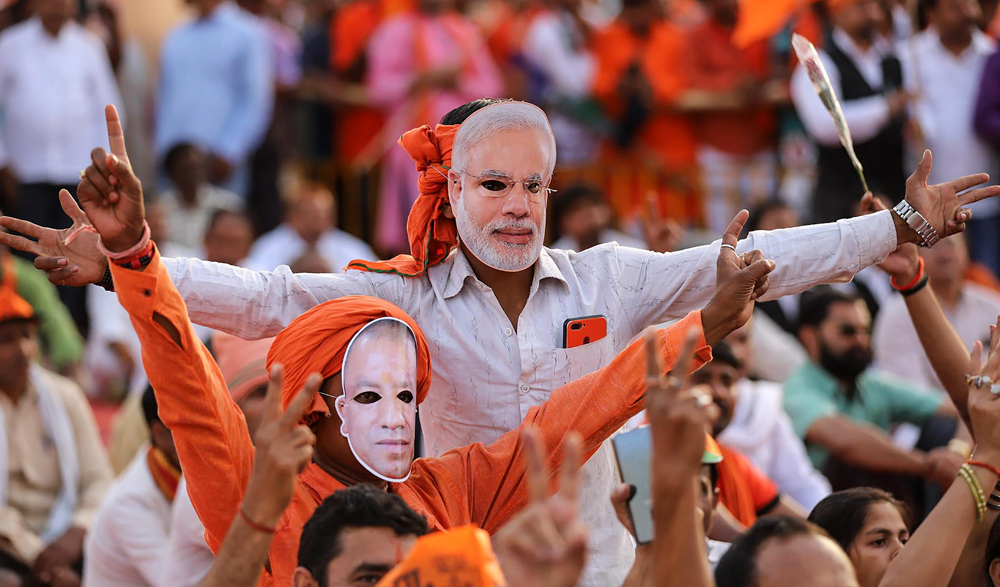 ---
|
Lucknow
|
Published 30.04.19, 01:17 AM
---
The turnouts were lower compared with 2014 in most of the 13 Uttar Pradesh seats that voted on Monday, repeating a pattern seen during last year's by-elections when the BJP lost Gorakhpur, Phulpur and Kairana.
The turnouts fell in Kannauj (57 per cent from 63), Shahjahanpur (51 from 57), Misrikh (56 from 57), Jhansi (62 from 68), Kanpur (50 from 52), Farrukhabad (56 from 60), Akbarpur (53 from 55), Kheri (62 from 64) and Jalaun (55 from 59). Etawah, Hardoi, Hamirpur and Unnao, though, recorded almost the same polling percentage as five years ago.
In Gorakhpur, Phulpur and Kairana last year, many BJP voters didn't turn up at the booths.
Traditionally, low turnouts have often been associated with the absence of anti-incumbency sentiments. But many villages boycotted Monday's vote for reasons that implied unhappiness with the government in the BJP-ruled state.
Residents of Chatarapur in Hardoi put up a banner saying "No development, no vote" while voters in Disrepur, Jhansi, shunned the booths because there was no water and no roads. Most voters in Buchachitra in Lalitpur, Jhansi, stayed away because they hadn't received their insurance money against crop failure.