Take care of mom: Priyanka Gandhi to soldier's kid
She promised the little one help to fulfil her wish of becoming a doctor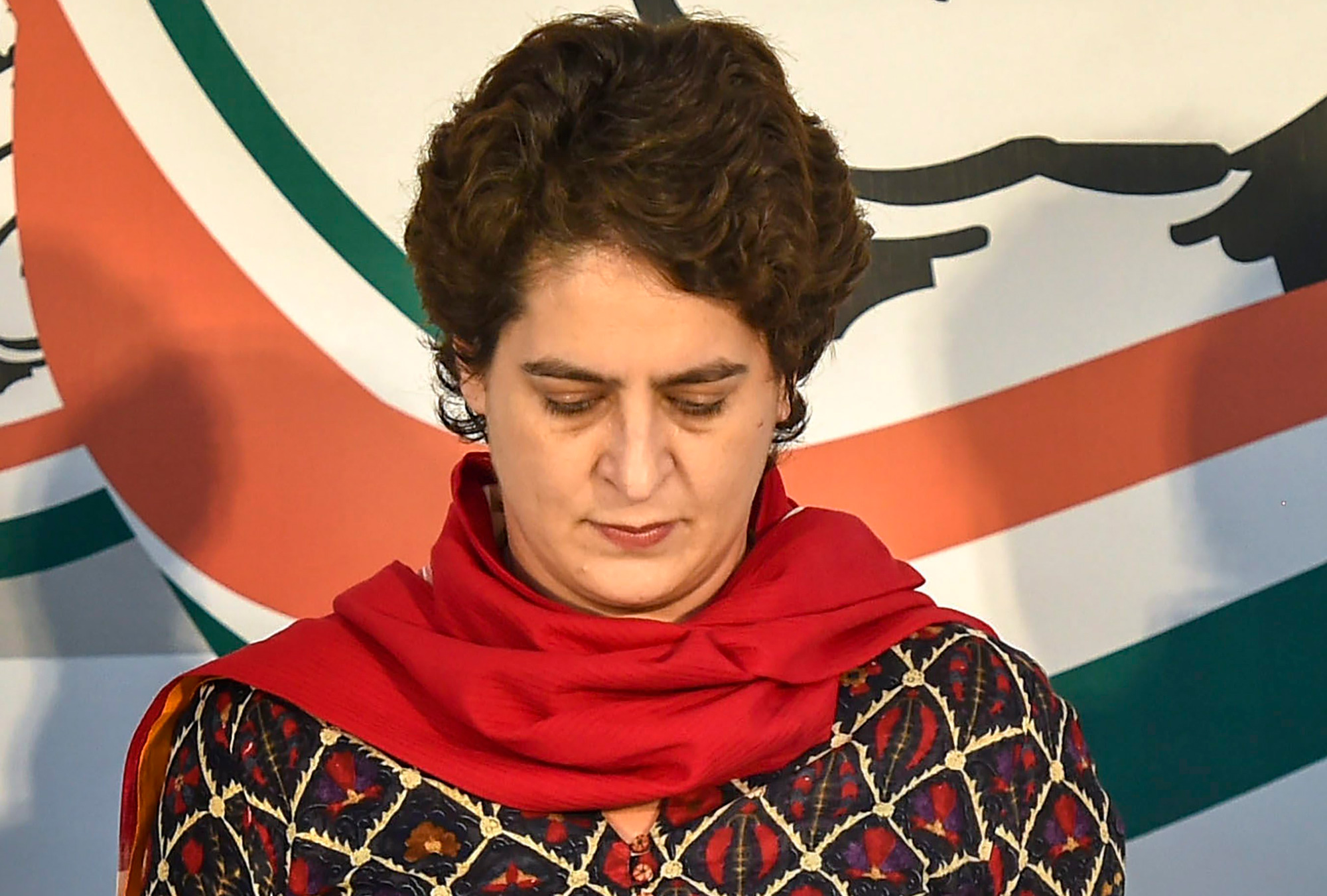 ---
|
Lucknow
|
Published 18.02.19, 06:46 AM
---
Priyanka Gandhi Vadra has told the eight-year-old daughter of one of the CRPF jawans slain in Pulwama to be brave and to take care of her mother, promising the little one help to fulfil her wish of becoming a doctor.
Priyanka, the Congress general secretary in charge of eastern Uttar Pradesh, on Saturday night spoke over phone to the father and daughter of Ajit Kumar, who used to live at Lok Nagar colony in Unnao town of Uttar Pradesh.
Earlier on Saturday, Priyanka had spoken to the father of another slain jawan from the state, Awadhesh Kumar Yadav, and said she could understand his pain as she too had lost her father to a terror attack.
Pyare Lal, father of Ajit, told reporters that former Unnao MP Anu Tandon had visited their home and Priyanka had spoken to the family over the leader's phone, which was put on speaker.
Priyanka asked Ajit's daughter Shreya in Hindi: "What is your age?"
"Eight years," the girl replied.
"Will you take care of your mother?" asked Priyanka, who was 16 when her father Rajiv Gandhi was killed in a suicide bomb attack in Tamil Nadu. "Yes," Shreya replied.
Priyanka told the girl: "You have to be very brave."
Tandon told Priyanka in English that Shreya wanted to become a doctor.
"I will help you," Priyanka told the girl.
Tandon told Shreya in Hindi: "She (Priyanka) will help you become a doctor."
As the little girl laughed, Tandon told Priyanka in English: "She is very happy and is smiling."
Pyare Lal told reporters that Priyanka spoke to him about Shreya's education and assured him of support at every level.
Priyaka was in Lucknow for three days earlier this week and had held a series of meetings with district and block-level Congress members.
Party sources said she was expected to cover all 41 Lok Sabha constituencies under her watch during her next few visits before beginning her campaign for the general election.