14 searing funerals
Three searing images stood out on Saturday as 14 funeral processions threaded their way in different districts across UP and Uttarakhand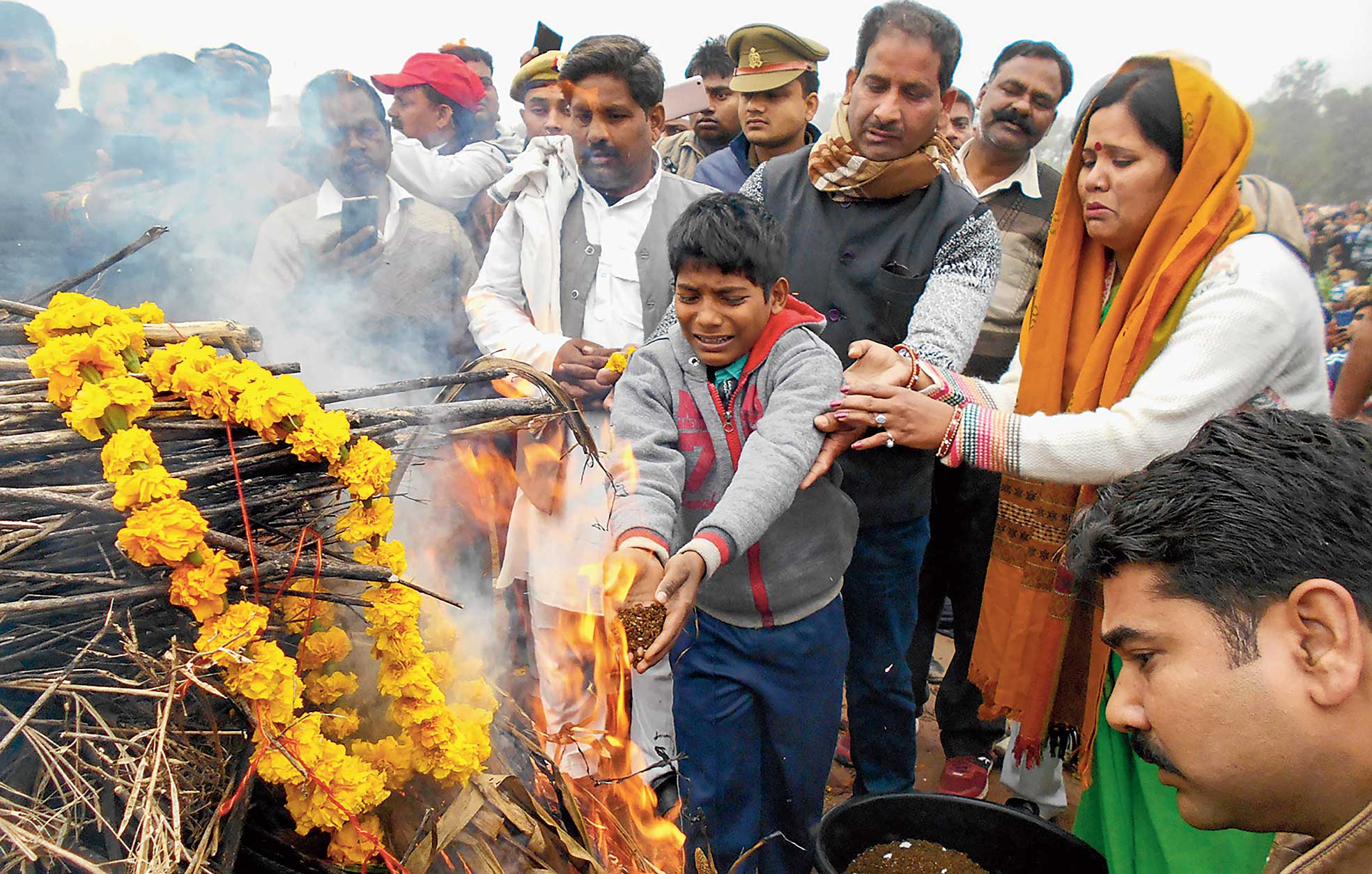 Ram Vakeel's son performs his last rites in Mainpuri, Uttar Pradesh.
(PTI)
---
Lucknow
|
Published 16.02.19, 10:01 PM
|
---
Vijay Laxmi fainted just before her husband's funeral procession started in Deoria.
Supriya, not yet into her teens, lost consciousness while lighting her father's pyre.
Prateek, all of four years old, kept asking his grandfather what was inside the coffin.
Three searing images stood out on Saturday as 14 funeral processions threaded their way in different districts across Uttar Pradesh and Uttarakhand, two days after the Pulwama attack that killed 40 CRPF personnel. Twelve of the dead were from Uttar Pradesh and two belonged to Uttarakhand.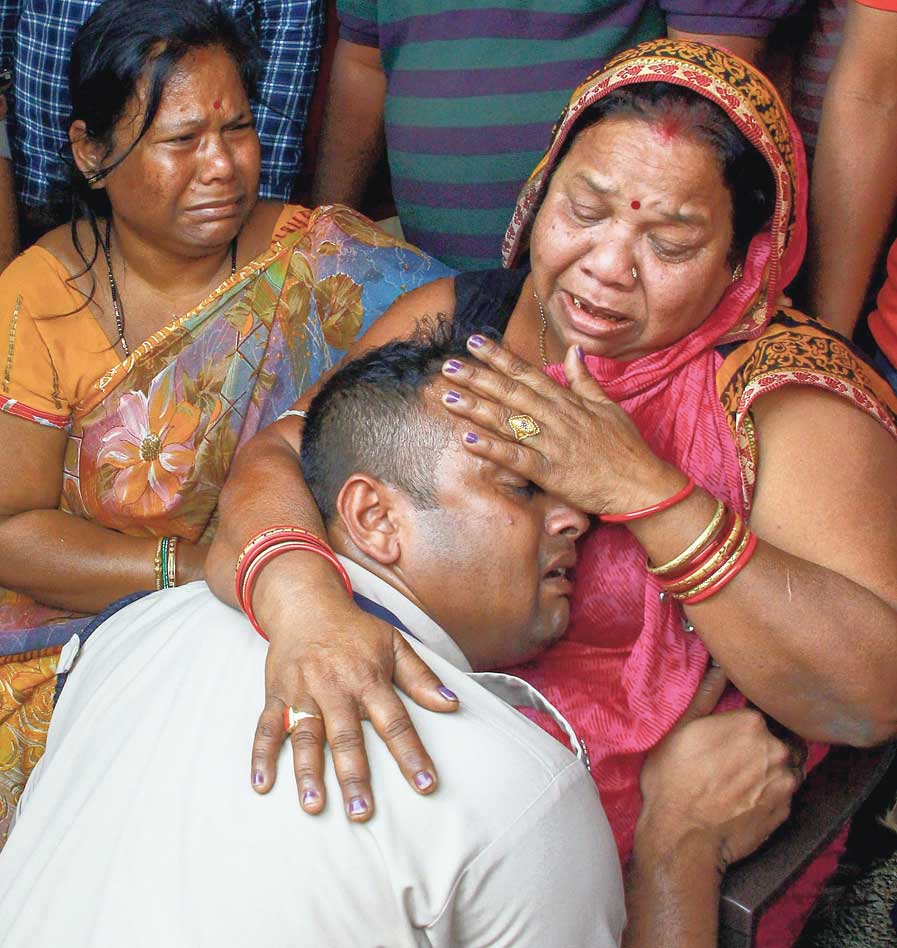 Several thousands joined the funeral processions, among them political workers who chanted slogans against Pakistan and Jaish-e-Mohammed founder Masood Azhar.
The families of the fallentroopers barely spoke. When they did, no one had any answers.
"The government should have taught a lesson to the terrorists much earlier," said Laxmi before she fainted. "The government keeps making strategy against Pakistan and we continue to become widows."
Laxmi's husband Vijay Maurya, from Deoria district in east Uttar Pradesh, was among those who were killed.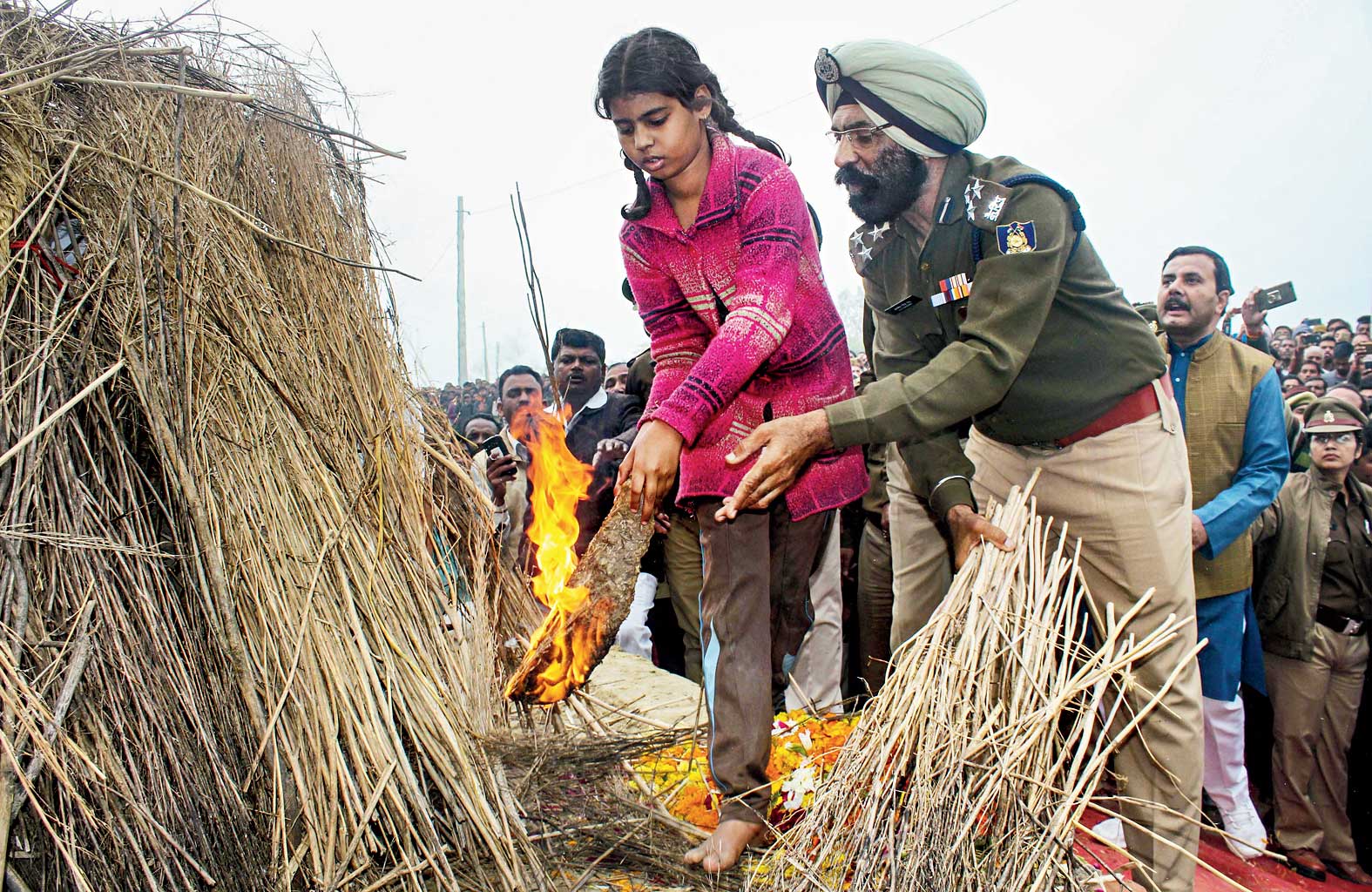 Supporters of ministers Surya Pratap Shahi and Anupama Jaiswal raised slogans as Laxmi spoke, drowning her voice before she lost consciousness.
Supriya, 12, daughter of Pradeep Singh Yadav of Sukhsenpur village in Kannauj district, fainted while lighting her father's pyre. A policeman brought her to a doctor who gave the girl medicines and advised rest.
Abhishek Rawat, son of Kaushan Kumar Rawat in Agra district, performed the last rites of his father and wanted to say something. But his voice couldn't be heard as supporters of Hemlata Divakar, BJP MLA from Agra Rural, chanted anti-Pakistan slogans.
Prateek, 4, son of Pankaj Tripathi of Maharajganj, kept asking his grandfather Om Prakash Tripathi why there was a crowd in front of his house raising slogans. He also wanted to know what was there in the coffin.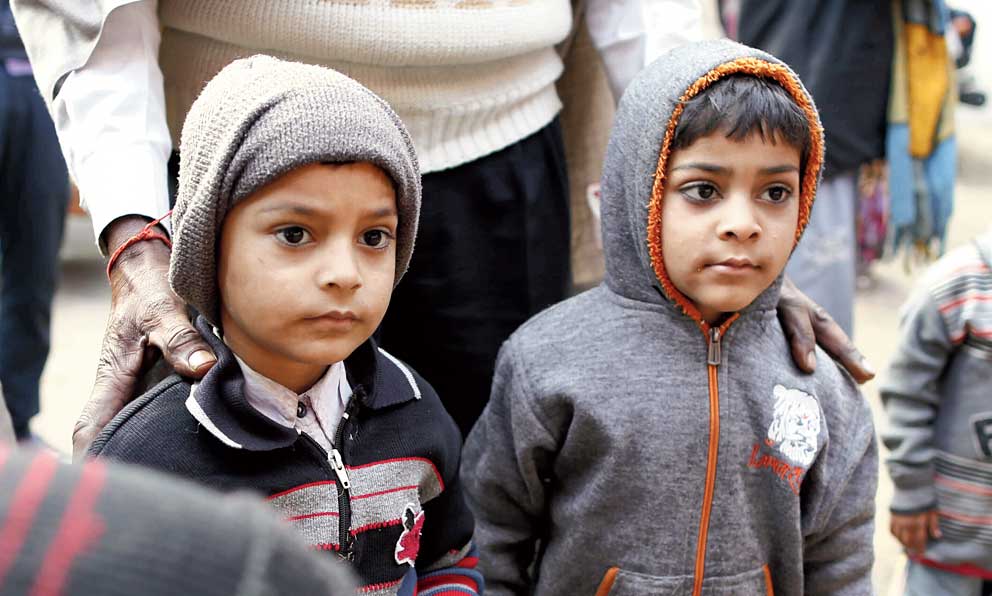 At some places bereaved relatives of the jawans gave vent to their anger. In Mainpuri, Maharajganj and Varanasi, relatives of slain CRPF jawans Ram Vakeel, Pankaj Tripathi and Ramesh Yadav, wanted Yogi Adityanath to attend the funeral processions but local administrative officials convinced them that the Uttar Pradesh chief minister would meet them soon.
Relatives of Amit Kumar, of Railpar Mohalla of Shamli, put the body of the jawan on Kairana Road, refusing to do his last rites at a common cremation ground. They wanted a space in the town which would be known as "Shahid Smarak (Martyr's Memorial)".
The relatives later cremated the jawan's body after local government officials promised that a memorial would be developed in Shamli.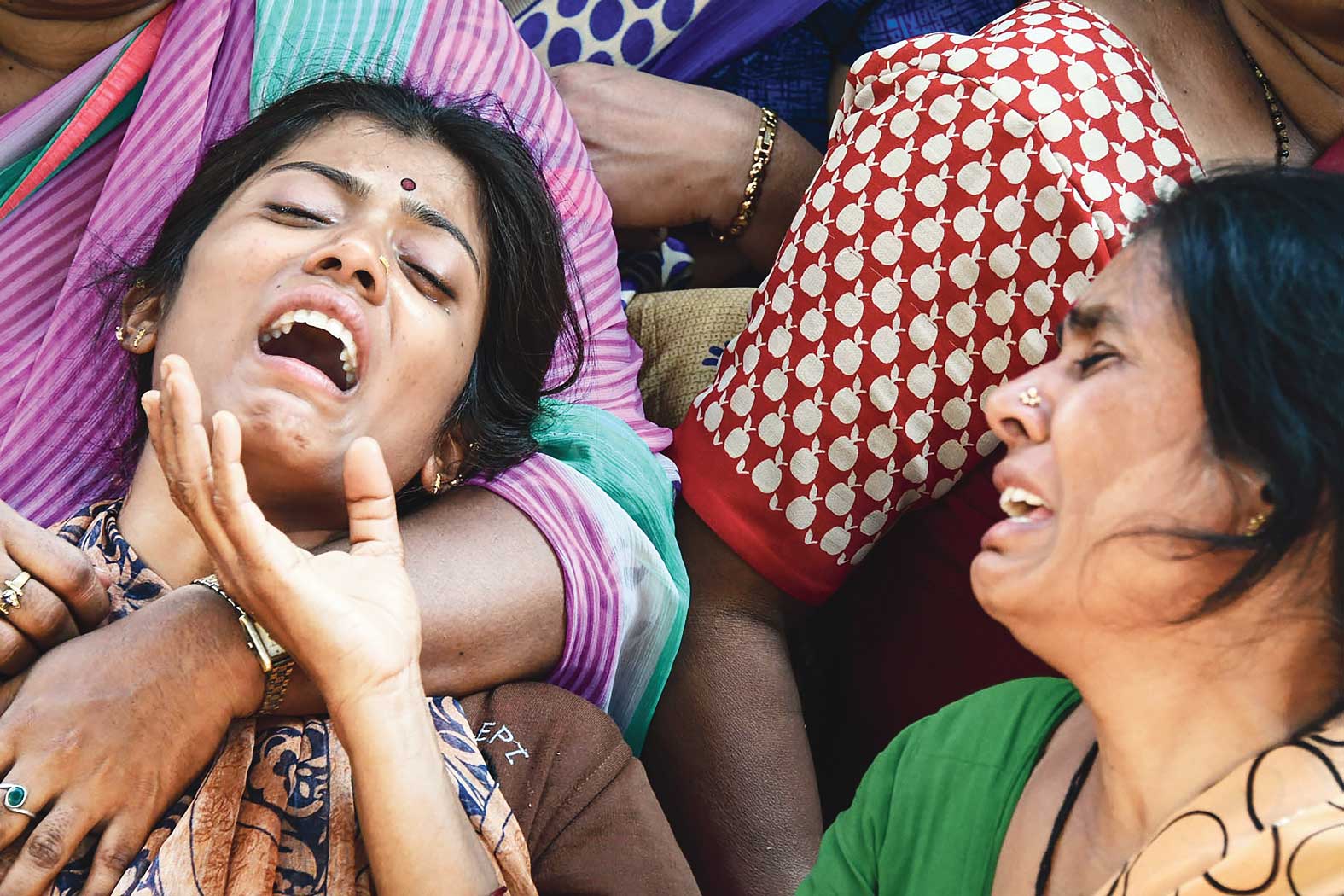 Adityanath and his Uttarakhand counterpart Trivendra Singh Rawat had sent their ministers, BJP MLAs and district officials to the villages of the jawans to attend the last rites and hand over cheques for Rs 20 lakh to the wives of the slain troopers and Rs 5 lakh to their parents.
Some of the relatives wanted a school in the name of the martyrs and a petrol-filling centre for their widows. The officials told them the demand would be conveyed to the chief ministers.
Markets at all places where the dead troopers came from stayed shut in protest against the February 14 attack.