Sonia Gandhi reshuffles Parliamentary Groups, G-23 members feature in list
Adhir Ranjan Chowdhury to continue as leader of Lok Sabha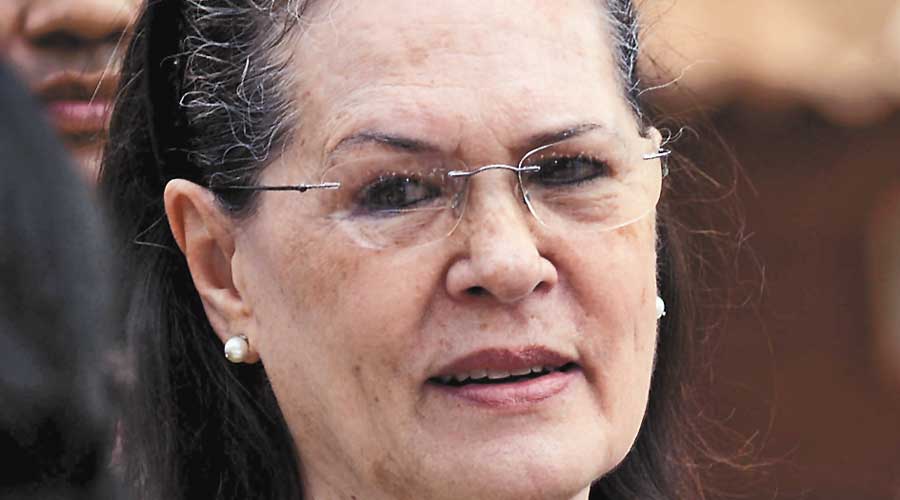 ---
New Delhi
|
Published 18.07.21, 02:32 PM
|
---
The Group of 23 dissenting leaders of Congress, commonly known as the G-23, has featured on a list of key positions after party interim president Sonia Gandhi reshuffled Parliamentary Groups.
According to a report by ndtv.com, Shashi Tharoor and Manish Tiwari, among those "G-23" dissenters, will be part of the seven-member group in the Lok Sabha.
Veteran Adhir Ranjan Chowdhury will continue with his post as party's leader in the Lok Sabha, while Gaurav Gogoi, son of late Tarun Gogoi, also retains his post as Chowdhury's deputy. This comes after a section of insiders said Chowdhury would be replaced.
K Suresh will continue as the as chief whip in the Lok Sabha, while Ravneet Singh Bittu and Manickam Tagore were retained as party whips in the reconstituted seven-member Lok Sabha group.
In the Rajya Sabha, Mallikarjun Kharge is the leader of the house, while Anand Sharma, another dissenter, retained his position of the deputy leader.
Jairam Ramesh has been named chief whip in the upper house. Ambika Soni, P Chidambaram, Digvijaya Singh and KC Venugopal make up the other members of this group.
"These groups will meet daily during the session and can meet during the inter-session period as well where Parliament issues are concerned," read a statement signed by Sonia Gandhi, as per the report by ndtv.com.
The Monsoon Session of the Parliament is set to begin on Monday.
The Congress will seek to corner the government on the issues of Covid mismanagement, border disputes with China, farmers' agitation, the Rafale deal and fuel prices in the upcoming session of Parliament.
Sources said the issues to be raised during the monsoon session of Parliament starting July 19 were discussed at a meeting of the Congress parliamentary strategy group on Wednesday, which was chaired by party chief Sonia Gandhi and attended by former prime minister Manmohan Singh and former Congress president Rahul Gandhi.
The leaders also decided to raise the issues of unemployment, price rise and the condition of the economy during the monsoon session and demand a discussion on those.
The Opposition party will also raise the issue of an alleged attack on cooperative federalism and constitutional rights.