Sand, stones can be transported in ambulances, autos: CAG report
2.44 lakh e-challans examined in 14 districts by CAG officials were generated by using unrealistic vehicles to transport sand and stones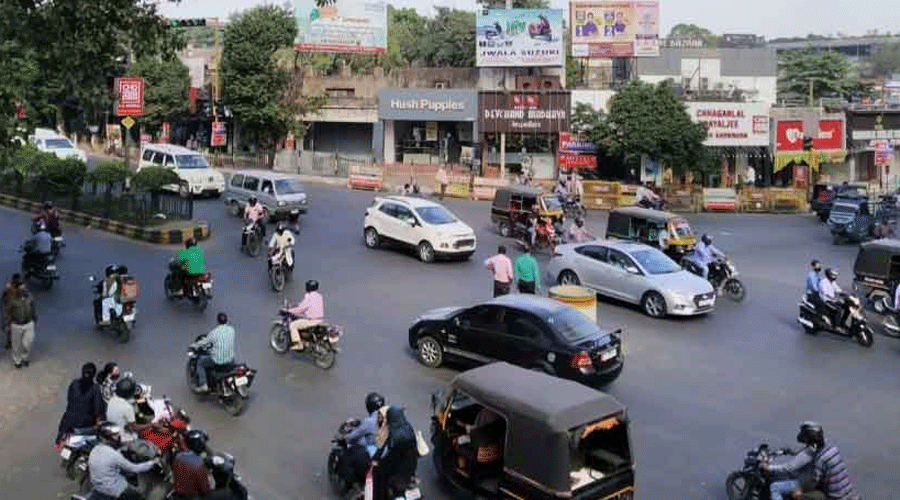 Representational image.
File picture
---
Patna
|
Published 19.12.22, 04:11 AM
|
---
Sand and stones can be transported in ambulances, crop harvesters, construction equipment vehicles, fire tenders, motorcycles, scooters, e-rickshaws, auto-rickshaws, cars and buses in Bihar, said a CAG report.
The state has achieved the dubious distinction in the Comptroller and Auditor General (CAG) report on "systems and controls in assessment and collection of mineral receipts" for the financial year 2020-21 tabled in the Legislative Assembly on Friday.
At least 2.44 lakh e-challans examined in 14 of the 38 districts in the state by the CAG officials were generated by using such unrealistic vehicles to transport sand and stones, which are precious minerals for the construction and infrastructure sectors. The mineral is abundantly available in Bihar. 
"These e-challans were actually fake. They were generated by using registration numbers of bikes, ambulances, fire tenders, auto-rickshaws, cars, earth movers, and other such vehicles and used by contractors and mining lease owners for showing the transportation of sand and stones," Bihar accountant general (audit) Ramawatar Sharma told reporters.  
To top it, these vehicles and construction equipment supposedly undertook 11 to 715 trips in a day. It was not possible to carry sand in these vehicles, nor they could undertake so many movements in a single day.
Sharma also added that around 63.85 per cent of e-challans verified by the audit officials were found to be fake.
The CAG officials asserted that such dubious and fake e-challans could have been used either to justify sand or stone extractions or to get the royalty on them released or to indulge in other kinds of irregularities. This went unchecked because there was no linkage between e-challans and the regional transport office databases, so the type of vehicles could not be automatically checked.
The CAG report on "performance and compliance audit" for 2020-21 found that the agriculture department did not have any existing list of potential beneficiaries for the Pradhan Mantri Kisan Samman Nidhia (PM-KISAN) due to which 71.45 lakh people were deprived of scheme benefits of Rs 3,444 crore.
PM-KISAN provides support of Rs 6,000 per annum to all eligible farmer families in three instalments of Rs 2,000 each every four months to supplement their financial needs to ensure proper crop health and appropriate yields, as well as, their domestic needs.
The report points out that there were 1.64 crore-farm owners but only 82.5 lakh or 50 per cent could be registered for the welfare scheme till August 2021. It has criticised the agriculture department for not having the correct database and for not providing any option to farmers for offline applications.
Another serious anomaly detected by the CAG has been that the state was to provide irrigation facilities on 85.41 lakh hectares, but water availability and crop yield indicated that it could have been available on 21.37 lakh hectares.