Plea to CJI: Improve tabletop runway safety measures
The senior lawyer in his petition asked the apex court to get the Centre and aviation authorities to 'evolve proper guidelines' to prevent flight accidents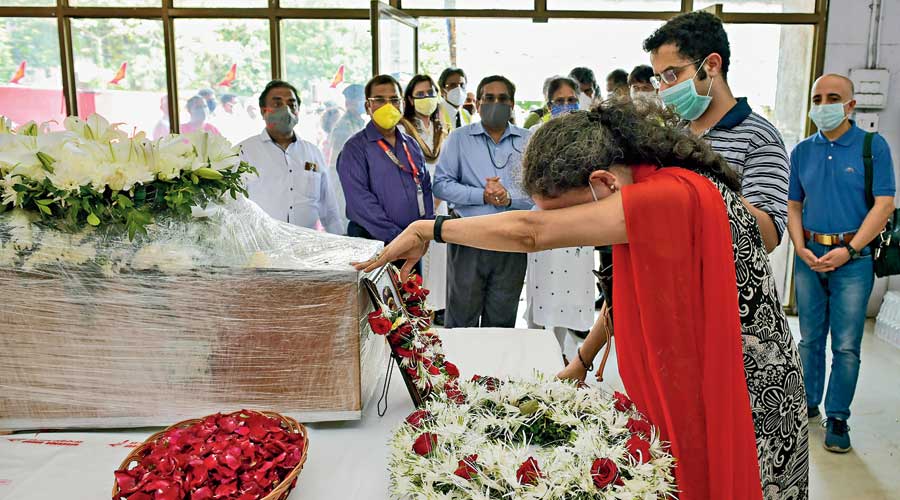 ---
---
A senior lawyer has written to the Chief Justice of India requesting that the Supreme Court register on its own a writ petition on the Calicut airport tragedy with the aim of improving safety measures relating to tabletop runways.
G.R. Mohan mailed the letter on Sunday, asking the apex court to get the Centre and aviation authorities to "evolve proper guidelines and safety measures" to prevent such accidents.
An Air India Express repatriation flight from Dubai, with 190 people on board, had overshot the tabletop runway amid heavy rain at Calicut airport on Friday evening, dropped more than 40 feet and broken into two. The accident killed 18 people, including both the pilots, while 23 remain critical.
"It is pertinent to note that time and again air accidents are taking place due to callous attitude and failure to strictly follow Section 5, 7 of the Aircraft Act, 1934, and Rules 74, 78 of Aircraft Rules, due to which this Hon'ble Apex Court has to step in to direct the ministry of civil aviation to evolve proper guidelines so as to save the precious lives of the citizens of our country," Mohan has written.
These sections and rules deal with the government's role in framing, enhancing and enforcing aviation safety regulations, investigating air accidents and taking preventive steps.
Mohan had earlier himself filed a writ petition with Karnataka High Court after a similar accident on Mangalore airport's tabletop runway killed 158 people in 2010.
That plane, also an Air India Express flight from Dubai, had overshot the runway and hit an illegally built wall, the impact breaking the wings within which the fuel tanks were located. The heat of the engines sparked a fire that killed all but 8 of the 166 passengers and crew members.
Karnataka High Court had disposed of the case after the final hearing in March 2011, taking into account a memo filed by the directorate-general of civil aviation about safety measures being taken up.
The risk involved in tabletop runways, especially when the weather is bad and the visibility poor, has been debated since the Mangalore accident.
"Three more such airports are in our country, i.e. Shimla, Himachal Pradesh; Pakyong, Sikkim; and Lengpui, Mizoram. I respectfully submit that safety issue and payment of compensation were raised in my WP (writ petition) No. 19862 of 2010," Mohan has written.
Aviation officials have suggested the length of the tabletop runway at Calicut airport and the safety areas on its ends are "more than sufficient" by the International Civil Aviation Organisation's norms.
They said Friday's flight had already passed the first 1,000 metres of the runway when it touched down, thus shortening by more than a third the available stretch of the 2,700-metre runway, which rain had made slippery.