Panchayat chief burnt to death in Agra
His body was found along with the remains of the hut about 200 metres from the village on Wednesday morning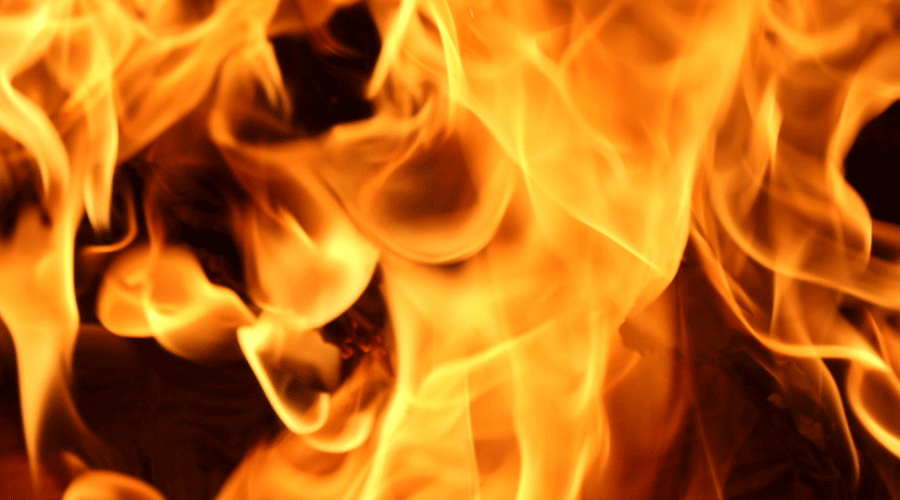 ---
|
Lucknow
|
Published 30.07.20, 03:29 AM
---
A panchayat chief was found charred to death inside a hay hut that too had been burnt to the ground in Agra on Tuesday night.
Hari Kishan, 48, the head of the Rasoolpur gram panchayat, had stepped out of home on Tuesday evening and his family began to look for him when he didn't return at night. His body was found along with the remains of the hut about 200 metres from the village on Wednesday morning.
The hut, which had an empty space instead of a door, belongs to Rasheed Khan, a resident of Rasoolpur. Khan, who used to occasionally go to the hut to take rest after working in his agricultural field nearby, is not among the suspects as of now, nor has Hari Kishan's family made any allegations against him.
Rubi Devi, Hari Kishan's daughter-in-law, said: "We don't know who killed him but it appears that he was first murdered and then his body was dumped inside the hut that was then set afire. A villager had fought with my father-in-law a few days ago and we have informed the police about it."
She said Hari Kishan had lodged a police complaint against the villager but no action had been taken. The villager is now being questioned by the police.
"Villagers have told us that there was nobody in the hut till late night. The owner of the hut and his family were at their home in the village and were not aware of what happened with my father-in-law in the hut," Rubi Devi said.
Khan said there was no door in the hut and nobody lived there and he used to go there only to take rest whenever he felt tired while working in his field during the day.
Villagers said Hari Kishan's wife lived in Delhi with her three sons and a daughter. One of their sons works at a private firm in the national capital. The youngest son and his wife have been in Rasoolpur for the past few weeks. The other family members returned to the village on Wednesday after coming to know about the incident.
Atul Sonkar, the circle officer of the Etmadpur area of Agra, said: "The charred remains of the panchayat chief was found along with the burnt remains of the hut. The matter is under investigation."