Pakistan invites Manmohan Singh to Kartarpur corridor inauguration
In the video, Qureshi did not mention Modi, keeping the door ajar for speculation that the gesture was a snub to the Indian Prime Minister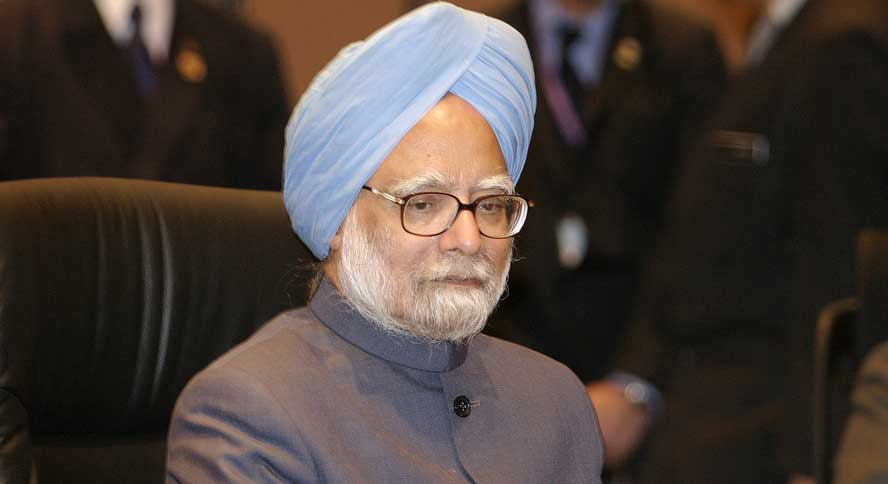 ---
---
Islamabad will invite Manmohan Singh for the inauguration of the Kartarpur Corridor in November, Pakistan foreign minister Shah Mahmood Qureshi said on Monday.
کرتار پور راہداری ایک اہم منصوبہ ہے اور وزیر اعظم عمران خان کی اس میں ذاتی دلچسپی ہے چنانچہ پاکستان نے مشاورت کے بعد یہ فیصلہ کیا ہے کہ ہم اس کرتارپور راہداری کی افتتاحی تقریب میں ہندوستان کے سابق وزیر اعظم من موہن سنگھ کو اس میں مدعو کریں گے: وزیر خارجہ مخدوم شاہ محمود قریشی pic.twitter.com/PzHPFxi5uA

— Govt of Pakistan (@pid_gov) September 30, 2019
The gesture comes at a time when relations between India and Pakistan have soured over the withdrawal of special status to Jammu and Kashmir by the Narendra Modi-led government.
Pakistan Prime Minister Imran Khan has tried to take the issue to international fora, most recently the United Nations General Assembly.
In the video, Qureshi did not mention Modi, keeping the door ajar for speculation that the gesture was a snub to the Indian Prime Minister, days after Imran warned of conflict over the Kashmir issue.
The corridor will connect Darbar Sahib in Kartarpur with the Dera Baba Nanak shrine at Gurdaspur, Punjab, and facilitate visa-free movement of Indian pilgrims, who will have to obtain a permit to visit Kartarpur Sahib. Pakistan is scheduled to open the corridor for Indian Sikh pilgrims on November 9.
"The Kartarpur corridor inauguration is a big programme and Pakistan is preparing for it in a big way. We have decided to invite India's former Prime Minister Manmohan Singh to grace the event... We will send a formal letter to him soon," Qureshi said told a TV channel.
"We are also very happy to receive the Sikh pilgrims who are coming to Kartarpur to celebrate the 550th birth anniversary of Guru Nanak," Qureshi said.
The nuclear-armed neighbours had several disagreements on the corridor. There were differences on the number of daily visitors who would be allowed. India had also raised the issue of Khalistan groups which stepped up their demand for a 2020 referendum to "liberate" Punjab.