Which Ambani was it and why that matters
The defence ministry implied Dassault already had an MoU with Reliance when the UPA was in power. But that pact was with Mukesh Ambani, not Anil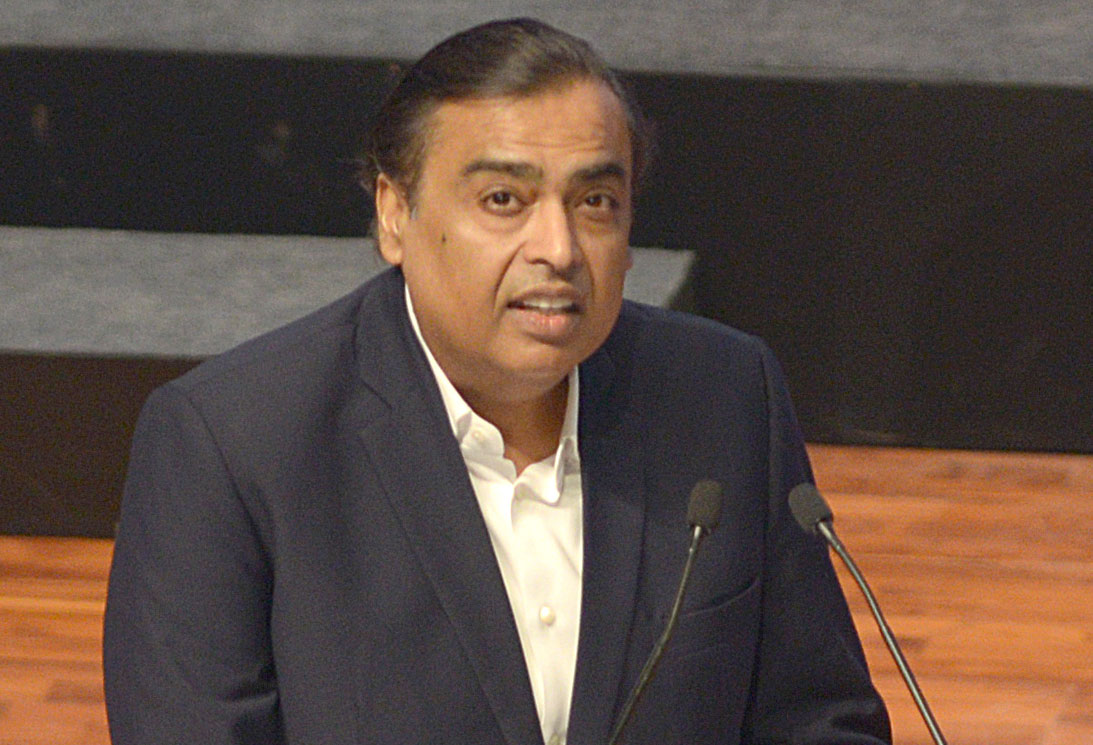 Mukesh Ambani
File picture
---
Mumbai
|
Published 22.09.18, 09:46 PM
|
---
The Indian defence ministry on Sunday cited media reports of February 2012 which "suggest that Dassault Aviation, within two weeks of being declared the lowest bidder for procurement of 126 (Rafale) aircraft by the previous government, had entered into a pact for partnership with Reliance Industries in defence sector".
No other details were provided by the ministry but its objective appeared to create an impression that Reliance was already associated with Dassault when the UPA was in power.
But the Reliance that the ministry mentions is the group owned by Mukesh Ambani, not by his brother Anil Ambani whose firm eventually entered into a joint venture with Dassault.
Mukesh Ambani's defence firm was Reliance Aerospace Technologies Ltd, which traces its origins to an earlier company called Reliance Gas Marketing. In May 2012, this company changed its name to Reliance Aerospace.
In 2017, Reliance Defence, an Anil Ambani company which was incorporated less than a fortnight before the Rafale deal was finalised in Paris, issued a media release saying Reliance Aerostructure and Dassault Aviation have formed a joint venture called Dassault Reliance Aerospace Ltd for the offset projects.
The controversy is about this joint venture, co-owned by Anil Ambani. Part of the joint venture's name is similar to that of the company owned by his elder brother in 2012. But after 2014, Mukesh Ambani's Reliance did not pursue its defence business.
No one has questioned Dassault's right to pick a partner of its choice. The key question is whether the Narendra Modi government suggested the name of Anil Ambani's firm — as former French President Francois Hollande has claimed.
Another important point: even after Mukesh Ambani's Reliance Aerospace had entered into a memorandum of understanding in February 2012 with Dassault for pursing strategic opportunities of collaboration, HAL had remained as the main partner. The Reliance Aerospace pact of 2012 was for making components. But 70 per cent of the manufacturing would have been undertaken by HAL.
However, when the Rafale deal was struck in 2015, HAL was shut out. Since then, there is no clarity on whether any Rafale plane would be made in India at all as one of the few known aspects of the deal is that India will get 36 combat jets in flyaway condition.