Officials silent on geofencing query
NRIs struggle to track names on election commission websites
A data security expert and an RTI activist said that such a block was by design, and not default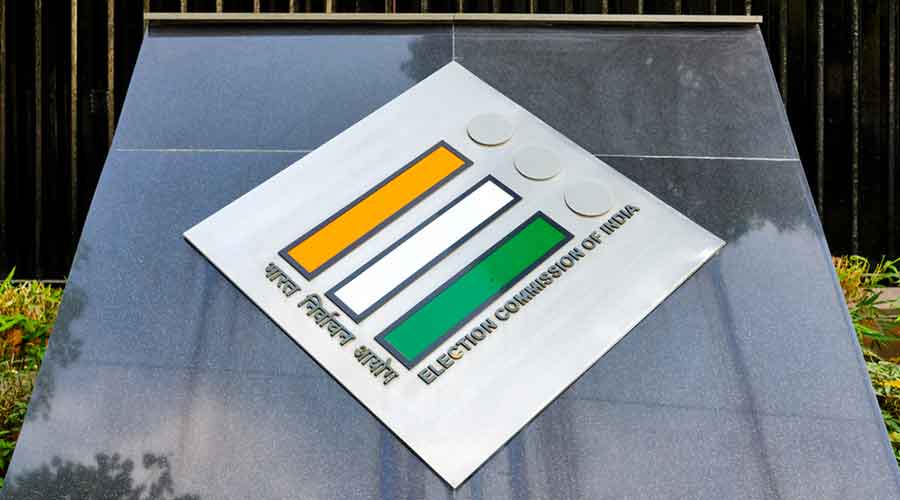 In 2020, the EC proposed that the electronically transferrable postal ballot system be extended to NRIs.
Shutterstock
---
New Delhi
|
Published 22.01.22, 03:00 AM
|
---
A Malayali manager at a private firm in Dubai struggled to track his name on the voters' list as two Election Commission of India websites would not load.
A social science researcher in Chicago, who is a voter in Delhi, could not access data of past elections for the same reason.
A data security expert and an RTI activist told The Telegraph that such a block was by design, and not default.
Retired commodore and RTI activist Lokesh K. Batra, who is credited with bringing several facts on controversial electoral bonds to light, is currently visiting family in the US. He found himself unable to view the main EC website — https://eci.gov.in.
After confirming with friends in Sweden and Australia who were facing the same problem, he emailed EC secretary-general Umesh Sinha and director (information technology) Ashok Kumar on Wednesday, asking if the website was "geofenced", or restricted to users only within India.
Batra wrote: "While we are talking of voting rights for NRIs — accessibility to ECI seems blocked."
The ECI is yet to respond to queries emailed and WhatsApped by this newspaper on the hurdle, neither have top officials responded to phone calls.
Cyber security expert Pawan Kumar Singh tried |to access the site from a US server but it could not be reached with the operation timing out. "It seems blocked at the .gov server since the US DNS (domain name system, the directory of the Internet) successfully resolves it," Singh said.
Nitin Soman, a Thrissur voter now in Dubai, got the timed-out message on his mobile browsers when he tried to visit the site to check his name on the voters' list, which has just been updated across India. His desktop browser flashed this message: "Your connection to this site is not secure."
Soman also tried https://www.nvsp.in — the National Voter Service Portal (NVSP) to enrol or search for one's name. This also appeared geofenced. He finally got the data on https://voterportal.eci.gov.in, a lesser-known EC site that offers the same services to those who create an account.
Around 1 per cent of India's citizens live abroad. Of these 1.35 crore Indians enumerated in the external affairs ministry's 2018 report, 99,807 were registered as voters during the 2019 Lok Sabha polls. Of these, only 25,606, mainly from Kerala, came home to vote.
In 2020, the EC proposed that the electronically transferrable postal ballot system be extended to NRIs. Of the five poll-bound states, Uttarakhand and Manipur have no registered overseas voters, and the rest cumulatively had 1,835 such voters, most of whom were from Punjab.
Commodore Batra said he spoke to ECI director, IT, Ashok Kumar on Thursday. "He admitted that geofencing had been done in 2020 and after my letter a file has been sent for approval by the commission to lift the geofence. He did not give a reason why it was done in the first place."
Sunil Arora, who was chief election commissioner in 2020, and Ashok Kumar did not respond to queries WhatsApped and emailed, respectively, by this newspaper.
V.N. Shukla, who retired as the ECI's director IT in 2019, told this correspondent: "The NVSP site was designed for electors residing in India and was perhaps geofenced, but the main EC website was not geofenced…. The component in (the) NVSP (website) to register as an overseas voter was not geofenced."
In Chicago, researcher Shweta Moorthy from Delhi has an academic interest in data on results of past elections. But only https://results.eci.gov.in, which just gives 2021's bypoll results, is accessible from abroad.
For reasons Nirvachan Sadan continues to hold close to its chest, she cannot access the data as past election results are only on the main ECI site.