Nitish asks Rajnath not to close Gaya academy
He added that the OTA in Gaya was set up to augment the strength and meet the shortage of officers in the army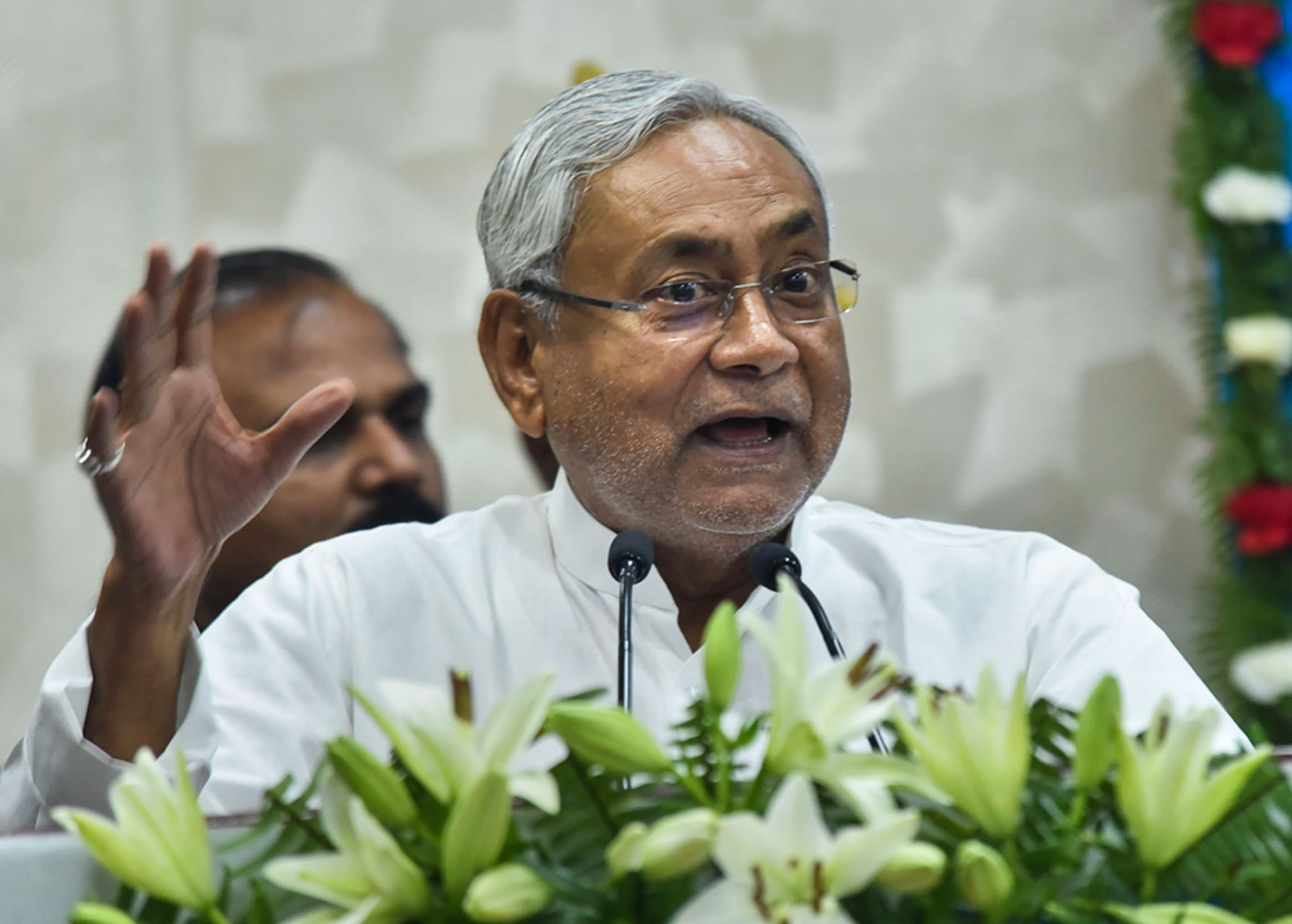 ---
|
Patna
|
Published 18.12.19, 09:13 PM
---
Bihar chief minister Nitish Kumar wrote a letter to Union defence minister Rajnath Singh on Wednesday terming the move to close the Officers Training Academy (OTA) at Gaya a wrong decision by his ministry, which will go against the interests of Bihar and its people.
Nitish requested Rajnath to intervene and fulfil the assurances given by the defence ministry to the state government in 2009, when it had shifted the Army Service Corps Centre out of Gaya in 2009 that an OTA will address all the concerns of the region. Subsequently, the OTA was established in 2011.
"It would be very inappropriate to close the OTA at Gaya. The wrong decision by the ministry of defence is against the state's interest," Nitish wrote in the letter.
Calling the move to close the OTA as "shocking and disturbing", the chief minister, in his letter pointed that the OTA trains not only the direct recruits and special commissioned officers, but also recruits from foreign countries.
"I have been given to understand that the officers, who got commissioned into the army from OTA Gaya are among the finest. Steps should be taken to improve the strength of cadets, which is all the more necessary in the light of the acute shortage of officers in the Indian Army," Nitish said.
The chief minister added that the OTA in Gaya was set up to augment the strength and meet the shortage of officers in the army. It not only provided employment opportunities in the region, but also contributed towards economy and sense of security in the area. In addition, it supported the livelihood of a large number of people living there.