Kerala Congress leader Abdullakutty sees Gandhian values in Modi
A major reason why Modi became so popular is that he has imbibed Gandhian values, the Congress leader said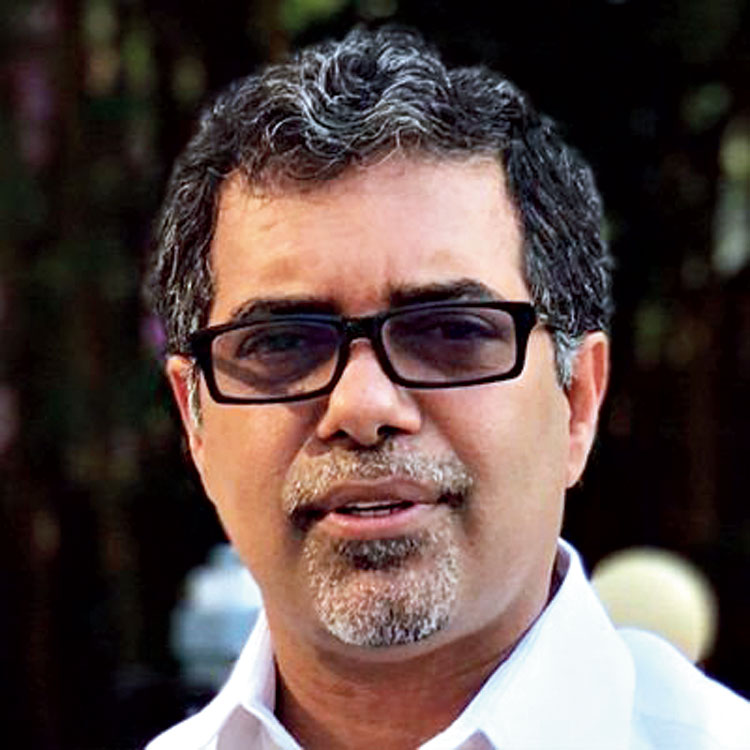 ---
---
A Kerala Congress leader once described as a political "wonder kid" has heaped praise on Prime Minister Narendra Modi for imbibing "Gandhian" values in carrying out development work for the poor.
Former MLA A.P. Abdullakutty, 52, hailed Modi's "development agenda" and pinpointed this as the reason behind electoral victories.
"A major reason why he became so popular is that he has imbibed Gandhian values. Gandhi once asked (policymakers) to remember the face of the poorest person they had met while formulating a policy. He (Modi) follows that," Abdullakutty wrote on Facebook in Malayalam on Tuesday.
"His victory has surprised many even in the BJP. This is something that needs to be analysed by setting aside all sentiments," the Congress leader added.
Abdullakutty was all praise for the Swachh Bharat mission and the Pradhan Mantri Ujjwala Yojana initiated by the Modi government.
"It was once a horrific sight to see people defecating outdoors as soon as we crossed the Kerala border. But Modi rendered justice to that to a certain extent," he wrote.
"Our nation is changing. Victories are now owing to development. These facts have to be remembered while criticising Narendra Modi," Abdullakutty added.
After Congress leaders criticised him, Abdullakutty said he had just given an "honest view".
"The whole country is discussing Modi's victory. So I only aired my honest view. There is no need to create a controversy," he told reporters in Kasaragod.
The Congress leader ruled out any plan to join the BJP.
Congress veteran and MP-elect K. Muralidharan slammed Abdullakutty.
"Modi follows double standard by praising Gandhiji while allowing his party men to praise (Nathuram) Godse and encourage the construction of a Ram temple," Muralidharan said.
"Irrespective of which Congress leader makes such comments, it is wrong to praise a man like Modi," he told reporters in Thiruvananthapuram.
State Congress spokesperson Pandalam Sudhakaran expressed disappointment at Abdullakutty's comments.
"By praising Modi's development model, he has in fact downgraded our own pro-people development model. No leader should praise a man like Modi whose regime has only brought misery to the people," Sudhakaran told The Telegraph.
Asked if the party would seek an explanation from Abdullakutty, Sudhakaran said it would definitely take it up.
"Such comments are not expected from a senior party leader like him," Sudhakaran added.
Once a firebrand CPM leader from Kannur, Abdullakutty was often called "Albudhakutty" — Malayalam for wonder kid — for his impressive twin victories in Lok Sabha polls since 1999 and his electrifying speeches.
But even then he didn't hide his love for Modi. As a CPM MP from the Left bastion of Kannur, Abdullakutty had courted controversy by praising Modi, who was then the chief minister of Gujarat.
Abdullakutty had exhorted Kerala's Left Democratic Front government to emulate the "Gujarat model" to attract foreign investments.
When the Kannur district CPM committee sought an explanation, Abdullakutty had shocked everyone by sticking to his stand. "I have not pardoned Modi for communalism. But I have given him full marks for his development initiatives," he had said in his reply to a party notice.
He joined the Congress after being sacked by the CPM in 2009 for frequently speaking against the party and its government, and won the 2011 Assembly polls from his native Kannur. But in the 2016 state polls, he lost from Thalassery.
A week ago, a senior Muslim Congress leader from neighbouring Karnataka had praised Modi and trashed his own party leaders. Congress MLA Roshan Baig had called the AICC general secretary in charge of the state, K.C. Venugopal, a "buffoon" and described Karnataka unit president Dinesh Gundu Rao as a "flop show".