Kanwariyas from Lucknow held for murder of soldier
Kartik Singh Baliyan was killed when two groups of the pilgrims clashed in Roorkee of Haridwar district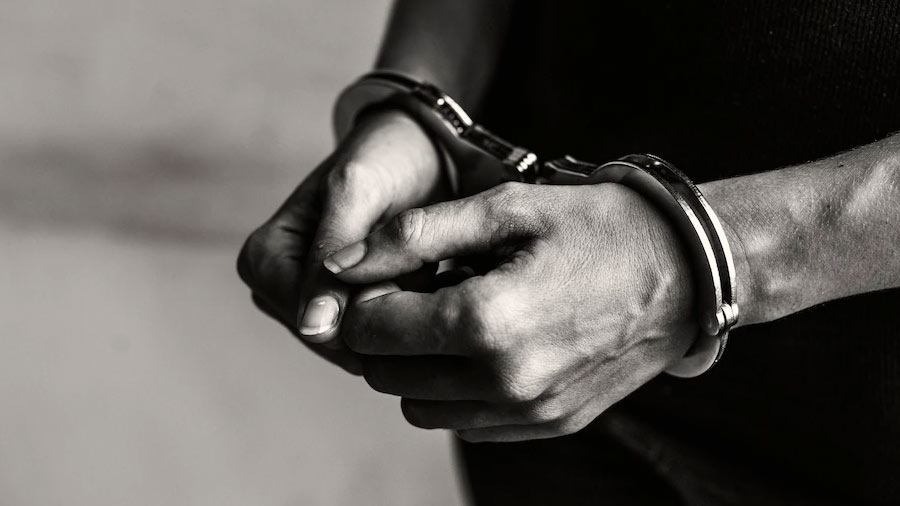 Those arrested in Roorkee are Sachin Singh, Pankaj Menpal, Akash Singh and Sundar Singh of Chulkana area of Panipat district
Representational picture
---
Lucknow
|
Published 28.07.22, 02:47 AM
|
---
Four Kanwariyas from Haryana have been arrested in Uttarakhand over the murder of a soldier and fellow Kanwariya from Uttar Pradesh, an incident that buttresses the charge that BJP-led governments' pampering of these seasonal Shaivite pilgrims has encouraged lawlessness on the roads.
Kartik Singh Baliyan, a 25-year-old army soldier from Sisauli in Muzaffarnagar district, died after two groups of Kanwariyas clashed in Roorkee, Haridwar district, on Tuesday following a race between their vehicles.
Kartik, posted at Jamnagar in Gujarat, had returned home on leave on Sunday to join a group of Dak Kanwariyas from his village who were to leave for Haridwar, 110km from Sisauli, on Monday afternoon.
Dak Kanwariyas are a category of Kanwariyas who are committed to finishing the entire pilgrimage — collecting water from the Ganga and offering it at a Shiva temple near home — within 24 hours, during which they neither sleep nor eat.
Kartik left with half-a-dozen other Dak Kanwariyas on a mini-truck. They were on their way back on Tuesday morning with Ganga water when another group of Dak Kanwariyas, from Panipat in Haryana, began racing their minibus against the mini-truck, police said.
"Kartik's mini-truck overtook their vehicle in the Manglor area of Roorkee town. The Kanwariyas from Panipat got furious. Their friends, travelling on motorcycles, intercepted the mini-truck and the two groups clashed," Ashutosh Kumar, a police inspector from Muzaffarnagar, told reporters.
"One of the Kanwariyas from Panipat hit Kartik on the head with a baton. He was declared dead on arrival at a local hospital. The cause of death was excessive bleeding."
Two others on the mini-truck were injured. The group returned to Sisauli on Tuesday. Kartik's family members and other villagers later brought his body back from Roorkee. He was cremated on Wednesday.
Those arrested in Roorkee are Sachin Singh, Pankaj Menpal, Akash Singh and Sundar Singh of Chulkana area of Panipat district.
Kartik's uncle Rajendra Singh said: "We can't understand how devotees of Lord Shiva could kill another devotee. I'm told the Kanwariyas from Panipat mercilessly kicked and punched Kartik and his friends and even used knives and batons."
Kartik's father Yogendra Singh said Kartik had joined the army four years ago.
Yogi Adityanath and Pushkar Singh Dhami, chief ministers of Uttar Pradesh and Uttarakhand, have made extensive arrangements for the Kanwariyas, including roadside camps where they are provided food and medical help.
Police and other government officials have been deployed along the routes to shower petals on the Kanwariyas.