2 voices on electoral bonds
Government claims it is not aware of Election Commission's concern over opacity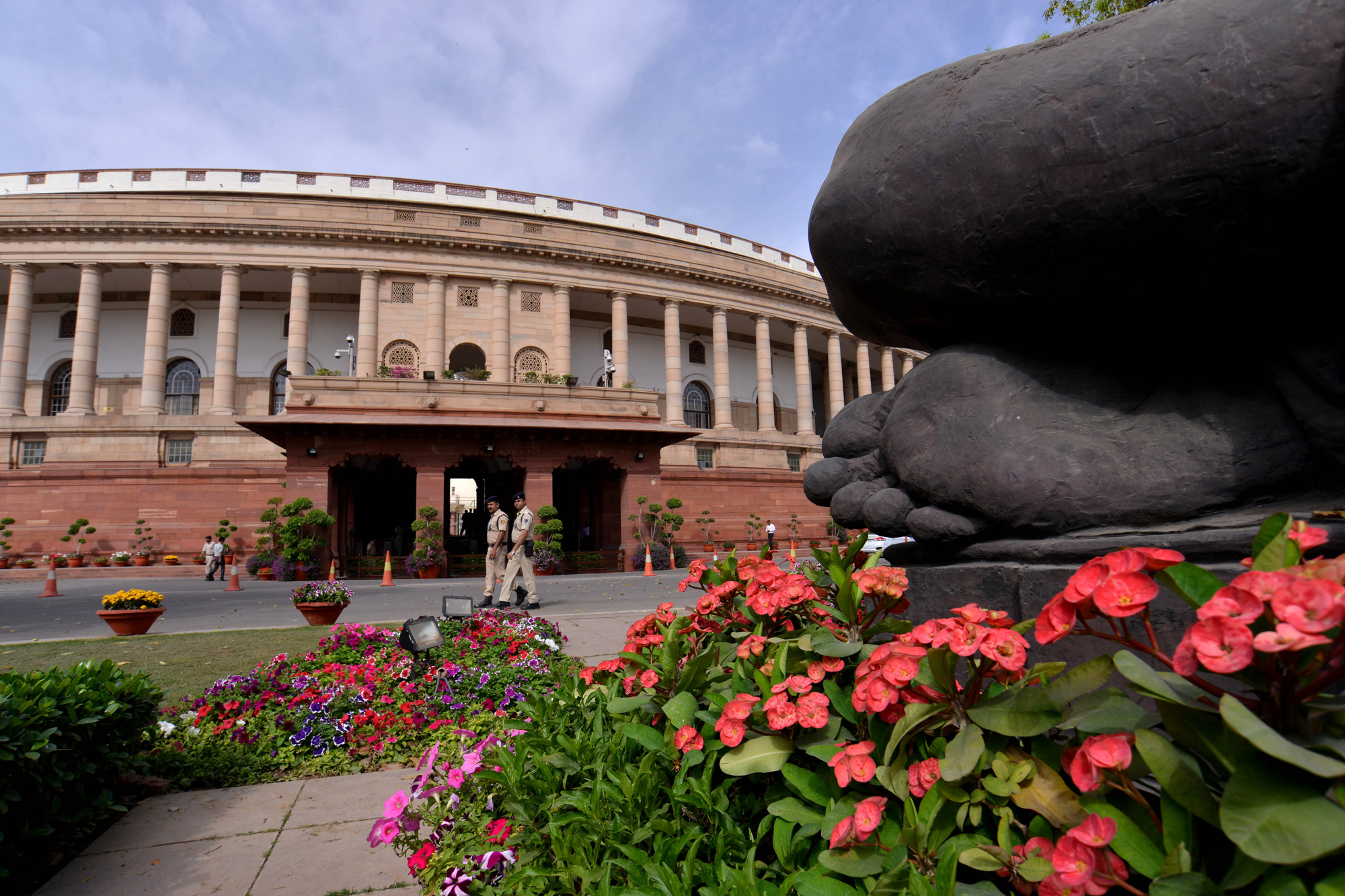 ---
---
The government on Tuesday informed the Rajya Sabha that it had not received "any concerns from Election Commission on the issue of Electoral Bearer Bonds".
Documents accessed through the Right to Information Act suggest that the director of election expenditure in the poll panel had written to the Centre on the commission's letterhead on May 26, 2017, flagging concerns about transparency.
The letter had been circulated among several departments, including the finance ministry which answered the question in Parliament on Tuesday.
Junior finance minister P. Radhakrishnan pleaded ignorance about the Election Commission's concerns on the opacity around the electoral bonds in a written answer to an unstarred question (which does not require an oral answer) asked by Trinamul Congress MP Nadimul Haque.
The minister did not provide any answer to the member's request for details on the party-wise encashment of money received through the bonds.
He said bonds worth Rs 1,056.73 crore had been purchased by citizens/entities till the completion of the sixth phase of issuance in November. Of this, bonds worth Rs 1,054.53 crore have been encashed, the minister said. No party-wise break-up,which had been sought, was given.
Documents available with RTI activist and retired commodore Lokesh Batra show that the election expenditure director's letter of May 26, 2017, to the legislative department in the ministry of law and justice had been sent to the department of economic affairs in the finance ministry in July 2017.
In the letter, the director of election expenditure has clearly spelt out that the amendments, including that related to the electoral bonds proposed in the 2017-18 budget, "will have serious impact on transparency aspect of political finance/funding of political parties".
Besides, as recently as in November this year, former chief election commissioner O.P. Rawat had told journalists in interviews that "none of our concerns has been addressed in the scheme notified on January 2".
Stunned by the Centre's response to Parliament, Batra told The Telegraph the "minister's statement is misleading".
The government had billed the bonds as a "game-changing" tool to clean up political funding without disclosing the identity of donors as many had expressed reluctance in donating to parties through bank instruments because they take away anonymity.
But transparency advocates and Opposition parties have been protesting against the bonds, not only on transparency concerns but also because of the apprehension that the ruling party would always be the biggest beneficiary.
The CPM has gone to court against the electoral bonds and general secretary Sitaram Yechury has time and again said that no money trail of corruption in government will be established now because of these bonds, billing them as a mechanism to legalise political corruption.
Even in the Rafale scam, he alleged on Monday, no money trail will be found because the payoffs have been routed to the ruling party through electoral bonds.