Dalits turn Hanuman tables on Yogi
'If Hanuman was indeed a Dalit, hand over all his temples to us,' said Narendra Gautam, leader of the Samiti, whose members had travelled 350km to the state capital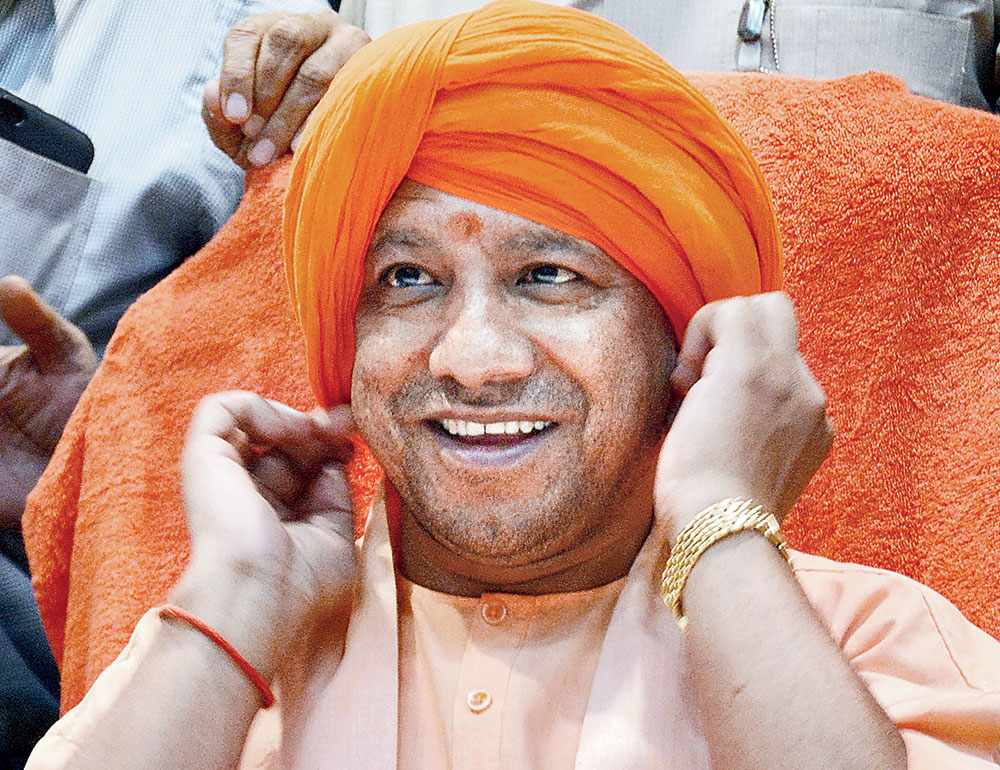 ---
Lucknow
|
Published 01.12.18, 09:08 PM
|
---
Over 300 Dalits marched to a Hanuman temple through Lucknow's main market on Saturday, claiming that if the monkey god was indeed a Dalit, his temples should be handed over to the community.
Their leader said the campaign was meant to "expose" Uttar Pradesh chief minister Yogi Adityanath, who has been quoted as telling an election rally in Rajasthan that Hanuman was "a forest dweller, an underprivileged and a Dalit".
"Dalit ke devata Bajrangbali ka mandir hamara hai (Temples to Hanuman, god of the Dalits, belong to us)," the members of the Agra-based Dalit Utthan Sewa Samiti chanted. Some of them read the Hanuman Chalisa and offered prayers.
"If Hanuman was indeed a Dalit, hand over all his temples to us," said Narendra Gautam, leader of the Samiti, whose members had travelled 350km to the state capital.
"We are organising a peaceful protest in our own way to expose those trying to woo the Dalits for their votes."
Samiti members had on Thursday prayed at a Hanuman temple in Agra wearing the sacred thread, the mark of a Brahmin.
"We demand that all Hanuman temples appoint Dalits as their priests. The government must intervene if the temple managements raise hurdles," said Vijay Bahadur, one of the protesters.