Hanuman a tribal, not Dalit: Caste panel chief reacts to Ypgi Adityanath claim
A court will hear a case against the UP chief minister that accuses him of playing politics with a Hindu god to seek votes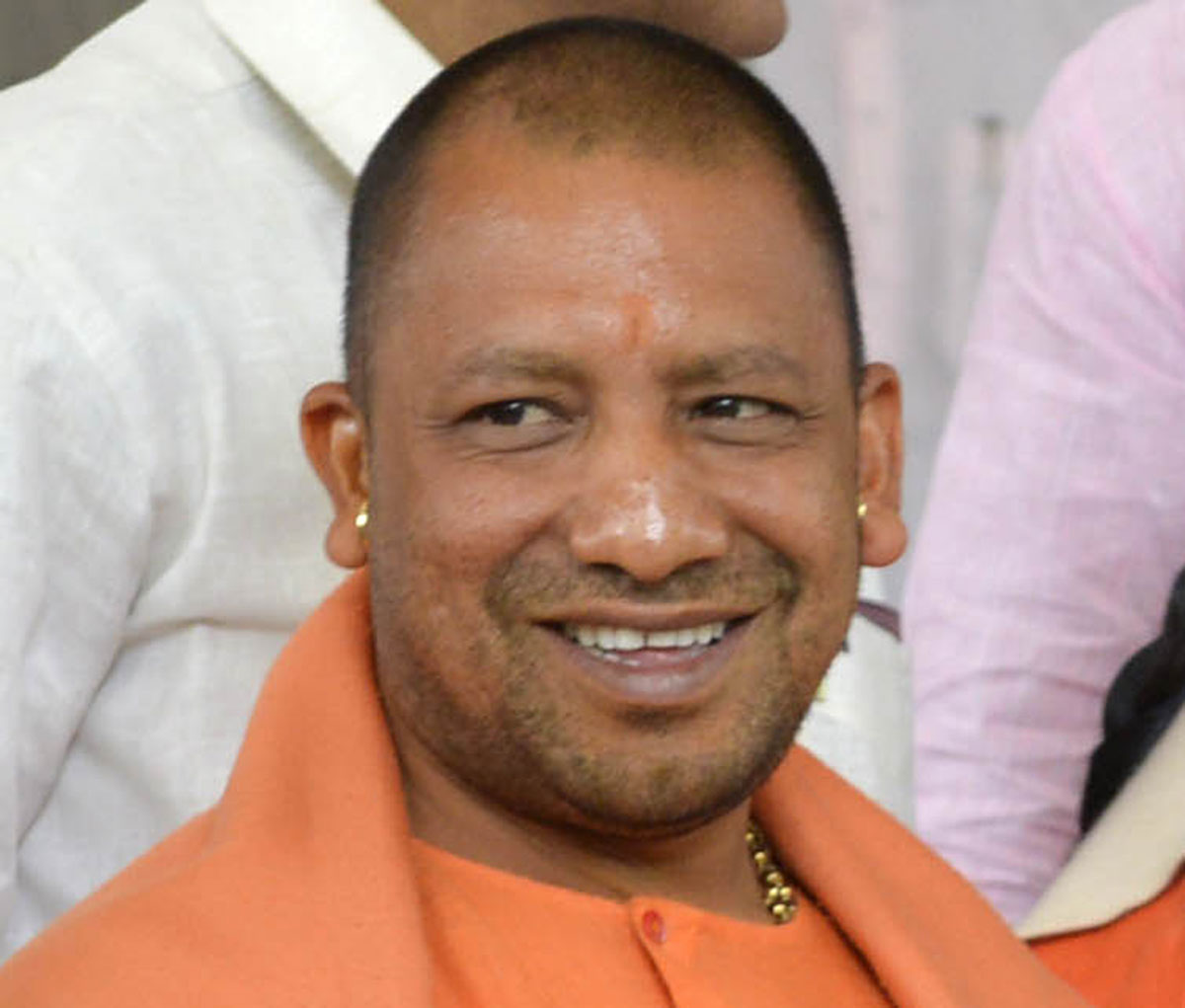 ---
Lucknow
|
Published 30.11.18, 10:47 PM
|
---
The chairman of the National Commission for Scheduled Tribes has argued that Hanuman was a tribal and not a Dalit, as Uttar Pradesh chief minister Yogi Adityanath has been quoted as claiming in a controversial statement.
"There is a Vanar gotra (monkey clan) among tribal communities," Nand Kumar Sai, commission chief and former BJP Rajya Sabha member, said here on Thursday.
"I am a tribal and know that Lord Ram's aide (Hanuman) commands tremendous respect among the tribal community because of his highly respected gotra."
He explained: People believe there were monkeys, bears and vultures in Lord Ram's army. In the Kurukh language spoken by the Oraon tribe, 'Tigga' (a gotra) means 'monkey'. In the Kanwar tribe, which I belong to, there's a gotra called 'Hanuman'. Similarly, 'Giddh' or 'vulture' is a gotra in many Scheduled Tribes. I believe they all belonged to the tribal community and accompanied Lord Ram."
Adityanath, who addressed an election rally in Alwar (Rajasthan) on Tuesday, has been quoted as saying: "Hanuman was a forest dweller, an underprivileged and a Dalit. Bajrangbali worked to unite all Indian communities, from north to south and east to west."
As controversy erupted, unnamed BJP sources were quoted in media reports as suggesting Adityanath had actually said that Hanuman was an Adivasi (member of an indigenous tribe) and "vanvasi (forest dweller)" who strove to unite Dalits and the underprivileged.
A court in Moradabad (western Uttar Pradesh) will on December 10 hear a case against Adityanath, filed by a local lawyer accusing him of playing politics with a Hindu god to seek votes.
"These people (Sangh-BJP) have been playing politics over Ram; now they have dragged Hanuman into their hate politics," said petitioner Trilok Chandra Diwakar, who claims to be a legal adviser to the International Hindu Personal Law Board, "a social organisation fighting to protect Hindu rights".
"Adityanath has hurt the sentiment of Hindus, who never imagined that someone would try to divide their gods into castes."
Swami Swaroopanand Saraswati, Shankaracharya of Jyotir Math (Uttarakhand) and Dwarka Peeth (Gujarat), too criticised Adityanath's statement, saying it was ignorant and sinful.
"He has not read even the Hanuman Chalisa (a hymn to Hanuman) which contains the verse, 'Hath vajra au dhwaja viraje, kandhe munjh janeu saje (Thunderbolt and a flag in hand, a sacred threat of munj grass slung from his shoulder)'," he told reporters in Allahabad on Friday, appearing to imply that Hanuman was a Brahmin.
He said Hanuman was an incarnation of Rudra (Shiva) in the form of a monkey.
A dissident MLA from Adityanath's party too slammed the chief minister, saying Hindu gods don't belong to any castes.
"He (Hanuman) belongs to the whole of humanity," Surendra Singh, MLA from Bairia in Ballia district, who has been attacking the party and Adityanath since being denied a ministry berth, told reporters on Friday.
It is customary, however, to treat Ram and Krishna --- incarnations of Vishnu --- as Kshatriyas while Krishna is also portrayed as a Yadav hero because his foster parents belonged to this caste. Parashuram, another incarnation of Vishnu, was an avowed Brahmin.