20 existing, 22 potential hotspots, says health ministry; 328 new cases
Death toll now 50; lockdown violators should be punished, says home secretary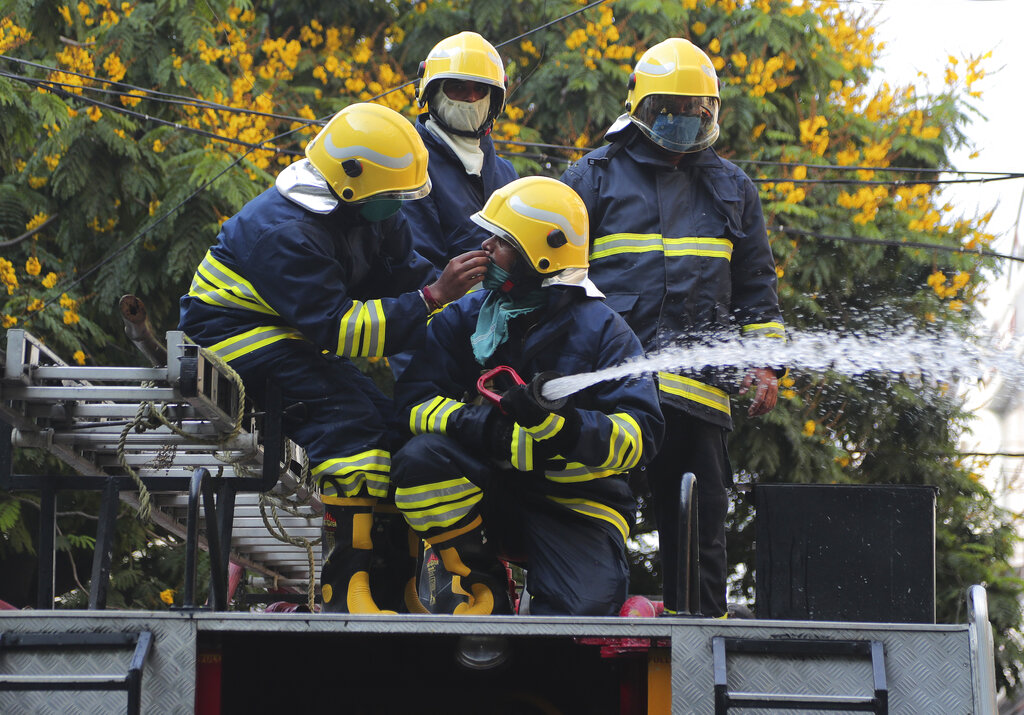 ---
---
The Union health ministry on Thursday said it has identified 20 existing and 22 potential hotspots of Covid-19 in the country and asserted that although there is no evidence of widespread community transmission, containment measures will require large human resource.

The ministry said this in an advisory on human resource management of Covid-19 to provide guidance to the states on manpower that can be mobilized for the management of the disease along with possible role assignments and their training requirements.
'Although there is no evidence to widespread community transmission, 20 existing and 22 potential hotspots have been identified. The containment measures to break the cycle of transmission and clinical management of those affected would require large human resource,' it said in the document.
The advisory stressed on capacity building, saying identified human resource needs to be trained online using training programs developed by the ministry.
The training for different target groups shall cover areas like field surveillance, contact tracing, sampling, packaging and shipment of specimen, hospital infection prevention and control, including use of appropriate PPEs and biomedical waste management, clinical case management including ventilator management, training on managing quarantine and isolation facilities and community based training in pyscho social care, the document said.
The ministry advised states to identify and designate a nodal officer for training who will coordinate all these activities.
For Covid-19 management, it advised the district administration to pool-in the requisite human resources who would stay in the containment zone till such operations are over.
'For isolation areas, in addition to training, all hospital staff, dentists and AYUSH practitioners available should also be trained. Retired doctors and other healthcare professionals should be identified to work in non-Covid areas in hospitals in case of emergencies,' the advisory stated.
For surveillance activities, the ministry said 'Covid Warriors @ 1 per 250' population may be identified and trained.
It stated quarantine facilities are meant to house asymptomatic cases and the number identified and trained manpower should be equal to the number of 'Covid Warriors.
The advisory highlights major areas where enhanced deployment of human resource is required such as surveillance activities at grass root level, supervisory management of containment operations, laboratory testing and clinical management of suspect/confirmed cases in isolation wards.
It also listed out critical care management of Severe Acute Respiratory Infection (SARI) cases in ICUs, patient transportation and referral, cleaning, disinfection and waste management, management of quarantine, isolation facilities and pyscho-social care as some of the important areas.
Death toll climbs to 53, cases rise to 2,069
The number of coronavirus cases in India rose beyond 2,000 on Thursday, 2 April, less than a week after it crossed the 1,000-mark.
According to Health Ministry data, as of late on Thursday, there are now a total of 2,069 confirmed cases across the country, including 1,860 active cases, 53 deaths, 155 patients who have been cured or discharged and one who has migrated.
In its daily briefing earlier on Thursday, the Health Ministry had said around 400 COVID-19 positive cases have been found whose epidemiological linkage can be traced to the Tablighi Jamaat cluster.

More Tablighi returnees test positive for COVID-19 in southern states
Most southern states continued to witness surge in their respective COVID19 numbers for the second day in a row on Thursday, with a majority of the infected being returnees from the Tablighi Jamaat congregation in a New Delhi locality last month, officials said.
Governments in Tamil Nadu, Telangana, Andhra Pradesh and Karnataka, among the badly affected with virtually all of the new patients having link with the Nizammudin West event in Delhi, stepped up efforts to identify all those who participated in the religious meet and screen them.
With 75 new cases -- all but one had taken part in the Tablighi event, Tamil Nadu on Thursday moved ahead of Kerala (256 active cases) to the second spot in the country with a total of 309 COVID-19 patients behind Maharashtra (416).
On Wednesday, Tamil Nadu had reported a whopping 110 people, all returnees from the jamat event, testing positive.
Among the 21 fresh positive cases reported from Kerala on Thursday, two had attended the Nizamuddin congregation.
Twenty-seven fresh cases of coronavirus were confirmed in Telangana on Thursday, taking the tally in the state to 154 with the active cases at 128, state Health Minister E Rajender said.
The state has seen the most fatalities with the COVID-19 toll rising to nine in the state late on Wednesday with the death of three more persons who returned from the Delhi congregation.
All the nine deceased had a history of attending the religious meeting at Nizamuddin in south Delhi.
Altogether, 17 people had been discharged.
The Karnataka government reported 14 new COVID-19 cases, including ten men, who had attended the Tablighi congregation, and a woman who had contact with a Delhi returnee, on Thursday, taking the total to 124.
State Health Commissioner Pankaj Kumar Pandey said based on inputs given by police and central government, nearly 1,000 people linked to Tablighi Jamat, have been screened till Thursday morning and swab samples of more than 200 had been drawn and sent for tests.
'...out of nearly 100 preliminary test results, 11 from Bidar dist are positive. Contact tracing and isolation works are already on,' he said in a statement.
Nizamuddin West has emerged as an epicentre for the spread of coronavirus in different parts of the country after thousands of people took part in the Tablighi Jamaat congregation from March 1-15 and returned to their states.
Tamil Nadu, which like many states has put in an aggressive mechanism to tackle the spread of coronavirus, however continued to witness steep increase in daily addition to the aggregate number of positive coronavirus cases.
Of the 75 new cases reported, as many as 74 were returnees from the recent congregation held in Nizamuddin and another was a contact of a person infected earlier, Health Secretary Beela Rajesh said.
A total of 264 people among those who had attended the religious conference from the state in the national capital have tested positive for the contagion, she told reporters.
Andhra Pradesh too saw an upswing in the number, with 32 coronavirus cases being detected since Wednesday night, taking the state's tally to 143.
All the fresh cases in the state too were related to the Tablighi Jamaat congregation in New Delhi, from where COVID19 has been spreading fast.
'About 16 per cent of those who attended the Jamaat event tested positive in the state,' the state nodal officer for COVID19 Arja Srikanth said.
Also, 20 of their contacts too got afflicted with the disease.
Kerala Chief Minister Pinarayi Vijayan said at least 157 people from the state had participated in the jamaat event and that they were all under observation.
In the union territory of Puducherry, one more person tested positive for the coronavirus, taking the total number of active cases to four, including three returnees from the Delhi meet.
Lockdown violators should be punished: Home secretary
The government on Thursday directed states and Union territories to book under relevant provisions of the Indian Penal Code and the Disaster Management Act, 2005, people who violate the lockdown or make false claims.
In a letter to all chief secretaries of the states and Union territories, Union home secretary Ajay Bhalla said the lockdown measures issued on March 24 clearly mentioned that 'any person violating these containment measures will be liable to be proceeded against as per the provisions of Section 51 to 60 of the Disaster Management Act, 2005, besides legal action under Section 188 of the IPC'.
It is requested that for the attention of the public authorities and citizens, the penal provisions under the DM Act and IPC should be widely circulated and for violation of lockdown measures, action under relevant provisions shall be taken by the law enforcement authorities, he said.
Bhalla also cited the provisions of DM Act and IPC and said anyone obstructing enforcement of lockdown could be punishable for jail term of up to two years and anyone making false claim on any matter can be punished up to two years of jail with fine and laws.
He also said misappropriation of money or material in disaster-like situation invites two years of jail with fine.
Modi holds press conference with all CMs
Prime Minister Narendra Modi on Thursday held a video conference with all chief ministers to discuss ways to check the spread of coronavirus.
Contact tracing of those feared to be exposed to the deadly virus and isolation of those who test positive of the virus are likely to be discussed in the meeting, sources said.
The meeting is underway.
Issues such as spread of coronavirus, movement of migrants, availability of essentials and contact tracing of Tablighi Jamat participants are also likely to come up for discussion.
Defence minister Rajnath Singh, home minister Amit Shah and top bureaucrats were present along with the Prime Minister.
This is for the second time the Prime Minister is holding a video conference with the chief ministers after the spread of coronavirus, and the first after the 21-day lockdown came into force.
On March 20 also he had interacted with the CMs. The lockdown was enforced on March 24.
AIIMS doctor tests positive: Sources
A senior resident doctor of AIIMS, Delhi, has tested positive for Covid-19, official sources confirmed on Thursday.
The doctor from the Physiology Department has now been admitted to the new private ward of the hospital and all those who had come in contact with him are being screened and advised home-quarantine accordingly.
The family members of the doctor will also be screened and their samples will be tested, official sources said, adding further contact-tracing has been initiated.
The source of the infection is yet to be ascertained but official sources said the doctor does not have any foreign travel history so far.
Two resident doctors of the Centre-run Safdarjung Hospital in Delhi also have tested positive for Covid-19, besides two doctors of two Delhi government-run hospitals who have also tested positive for the coronavirus infection, they said.
One of the Safdarjung Hospital doctors, who is part of the team treating Covid-19 patients at the hospital, is believed to have contracted the disease during the course of duty, the sources had said.
The other medico, a female resident doctor who is a third-year post-graduate student of Biochemistry Department, had recently travelled abroad, they had said.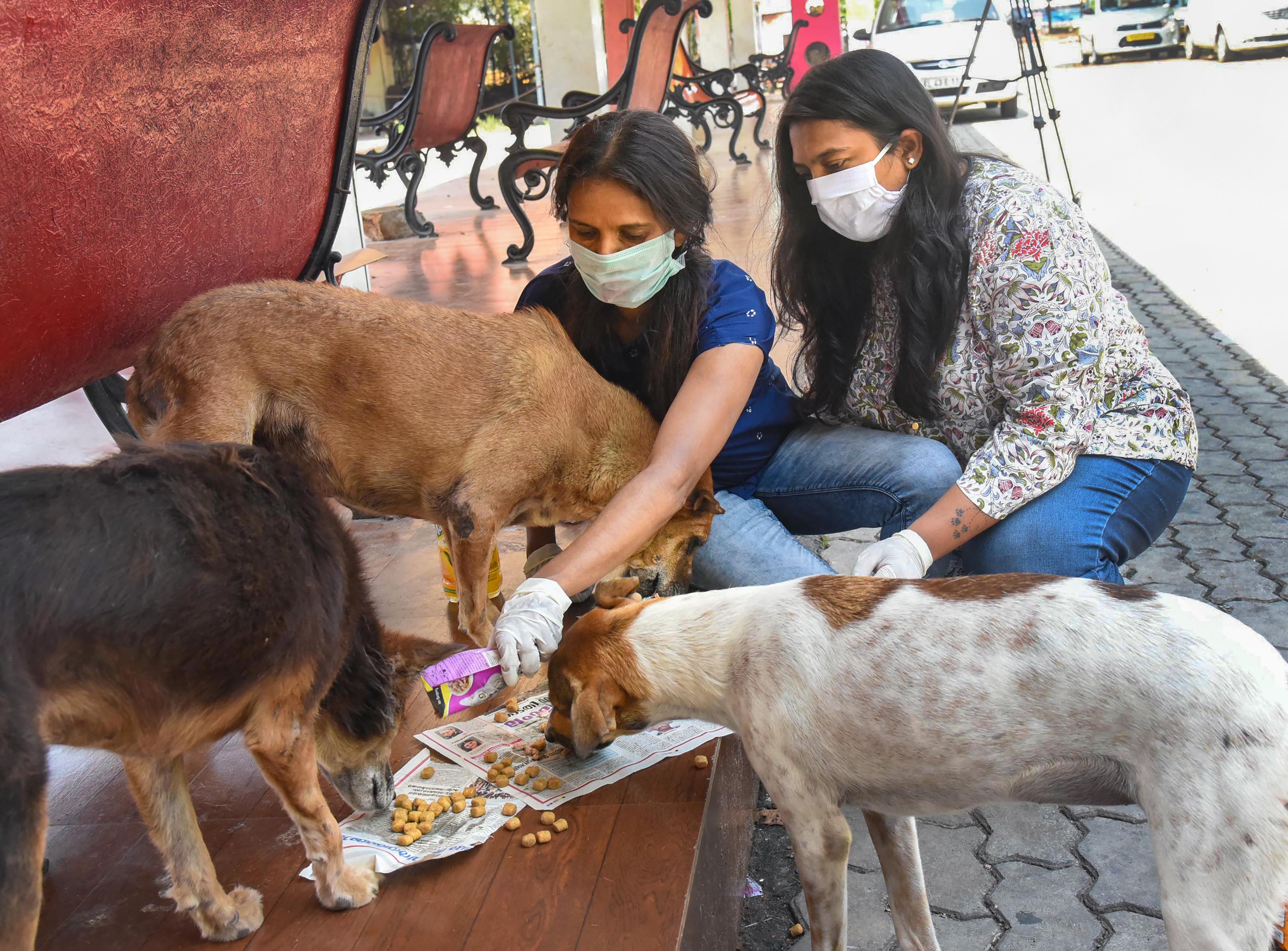 Kerala HC stays govt order to supply liquor to tipplers
The Kerala High Court on Thursday stayed a state government decision to issue special passes to tipplers, who have withdrawal symptoms and doctors prescription to purchase liquor from the excise department.
Staying the order for three weeks, a bench of Justices A. K. Jayasankaran Nambiar and Shaji P. Chaly granted a week's time to the government to file its response.
The court stayed the government decision on a batch of pleas including one by Kerala Government Medical Officers Association (KGMOA) challenging it.
The government had issued the order early this week, despite objection from doctors association, to supply liquor to tipplers under prescription during the 21-day lockdown initiated to counter the spread of novel coronavirus.
In its order, the government said following the lockdown and closure of liquor outlets in the state, there were instances of social issues including frustration and suicidal tendencies shown by those who consumed liquor regularly and hence a decision was taken to initiate steps to resolve the matter.
The order also said that those who have physical and mental issues due to withdrawal symptoms could be provided liquor in a 'controlled' and 'prescribed' manner.
Considering the pleas, the court asked the government whether it could prove withdrawal symptoms can be treated by administration of alcohol.
It observed that there was no scientific base for the decision.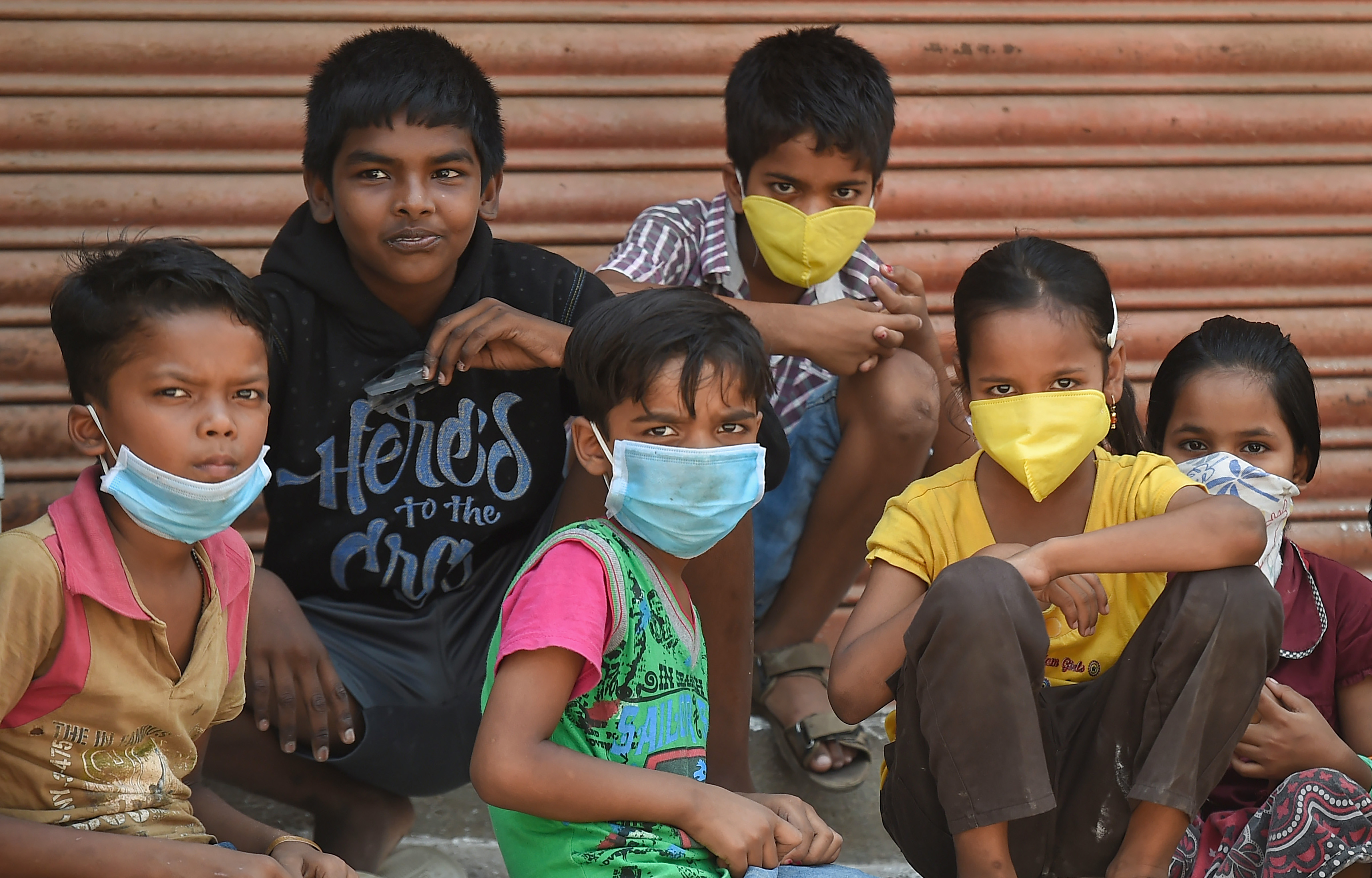 SC takes cognisance of condition of children protection homes

The Supreme Court has taken cognisance on the condition of children protection homes across the country amid the coronavirus outbreak which has so far claimed 50 lives in India.
A bench of Justices L. Nageswara Rao and Deepak Gupta would on Friday hear via video-conferencing a suo motu (on its own) case titled 'In Re Contagion of COVID 19 Virus in Children Protection Homes'
The top court had on March 16 taken suo motu cognisance of overcrowding of prisons across the country and said that it was difficult for jail inmates to maintain social distancing to prevent the spread of coronavirus.
It had also considered the aspect of preventing spread of Covid-19 in juveniles homes across the country.
On March 23, the apex court had directed all the states and Union Territories to constitute high-level committees to consider releasing on parole or interim bail prisoners and undertrials for offences entailing up to seven-year jail term to decongest prisons.
Separately, the top court had taken note of non-availability of mid-day meals to children as schools across the country have been shut due to coronavirus.
It had taken suo motu cognisance in the matter and issued notices to states and union territories asking them how children were being provided mid-day meals amid shutdown of schools.
Fire service begins disinfecting Nizamuddin
The Delhi Fire Service (DFS) has been pushed into service for disinfecting the Nizamuddin area, which has emerged as the hotspot for coronavirus outbreak in the national capital.
According to Atul Garg, director of DFS, the operation to disinfect the area began on Thursday.
The fire department personnel involved in the process have been provided with masks and gloves, he said.
Fifty-three people who took part in Tablighi Jamaat congregation in south Delhi's Nizamuddin Markaz last month have tested positive for coronavirus till now.
Andhra cases rise to 132
In an unending spree, 21 more cases of coronavirus were reported in Andhra Pradesh on Thursday, taking the overall tally to 132, officials said.
All the fresh cases too were related to the Tablighi Jamaat congregation in New Delhi, from where Covid-19 has been fast spreading.
SPS Nellore district saw a significant jump in the number of cases as 17 were reported overnight.
The district now has an overall 20 coronavirus positive cases.
Incidentally, the first coronavirus case in the state was reported from Nellore on March 12 when a foreign returnee tested positive but he has since recovered fully.
With the blood test reports of as many as 493 cases yet to come, authorities fear the cases could only swell.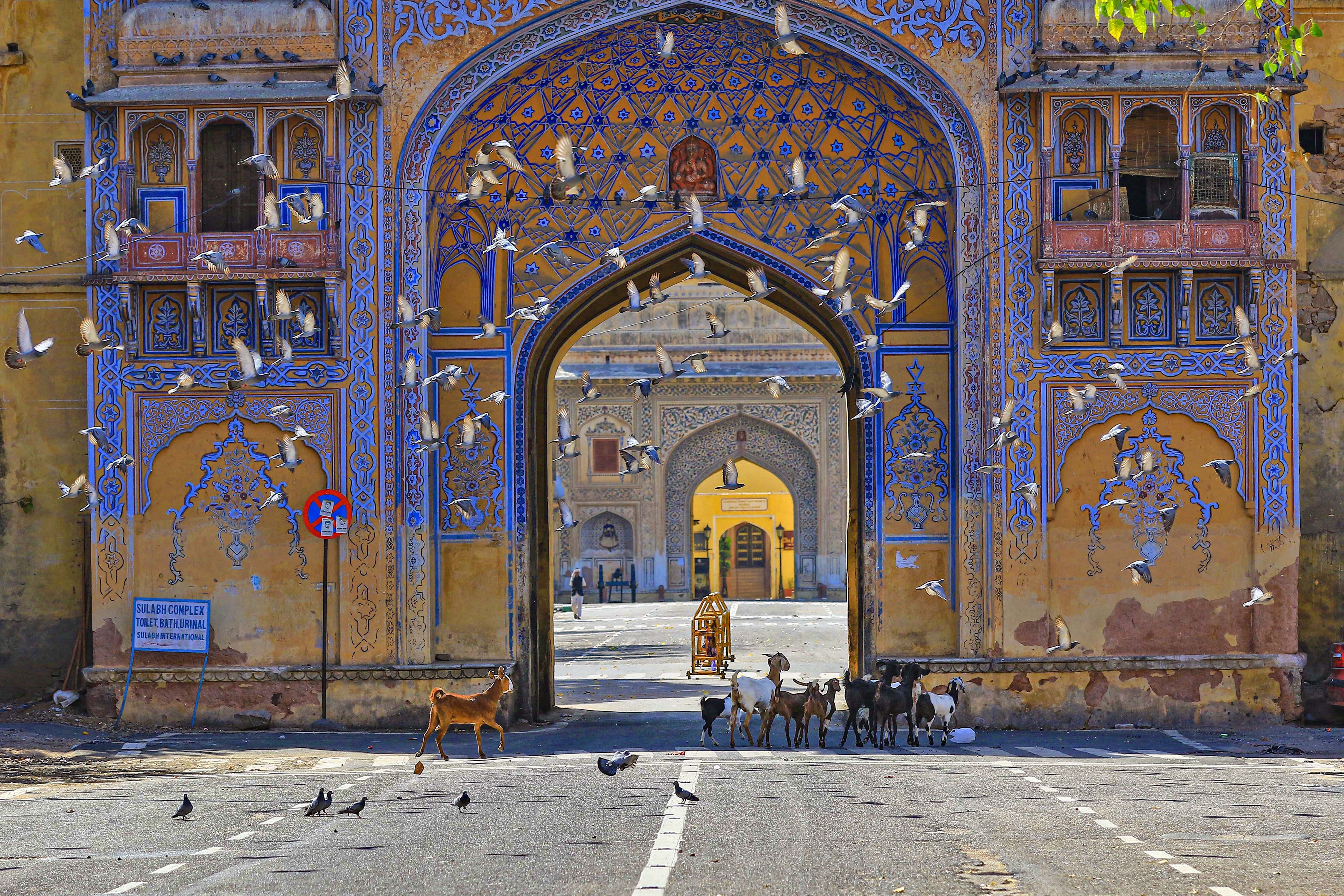 Axis Bank offers EMI deferment on loans for 3 months
Private sector lender Axis Bank has offered its customers to opt for the loan moratorium if they face problem in keeping their EMIs running, in line with actions of its peers.
'In the wake of the Reserve Bank of India's guidelines on the COVID-19 Regulatory Package, we are now offering you the flexibility to opt for a moratorium/deferment,' Axis Bank said in a tweet.
At a time when the nation is facing unprecedented challenges due to COVID-19, we extend our support by offering moratorium on payment of EMIs/instalments and interest on Term Loans/Credit Card dues, and/or deferment of interest payments on Working Capital facilities. pic.twitter.com/CxxSUmqg8t

— Axis Bank (@AxisBank) April 1, 2020
Customers can opt for moratorium on payment of installments and interest for various term loans/credit card dues, and/or defer the interest for working capital facilities due between March 1, 2020 and May 31, 2020, it said.
The offer of flexibility is in line with most of its peers in the private sector such as HDFC Bank, ICICI Bank and Kotak Mahindra Bank.
'The option of deferment can be availed if your immediate cash flows are adversely impacted or you are facing financial constraints arising from Covid-19 pandemic,' Axis Bank said detailing about the terms and conditions on its website.
Maharashtra reports 3 more cases; total 338
Three more people tested positive for coronavirus in Maharashtra on Thursday, taking the total number of such cases in the state to 338, a health official said.
Out of these three people, two are from Pune and one is from Buldhana, he said.
Till Wednesday, 335 Covid-19 cases and 16 deaths were reported from the state.
Mumbai has so far recorded deaths of 12 coronavirus patients.
The state capital also has the highest number of coronavirus patients at 181, while Pune district has 50 cases.