Lockdown is making us work in mysterious ways
Down but back with a will to serve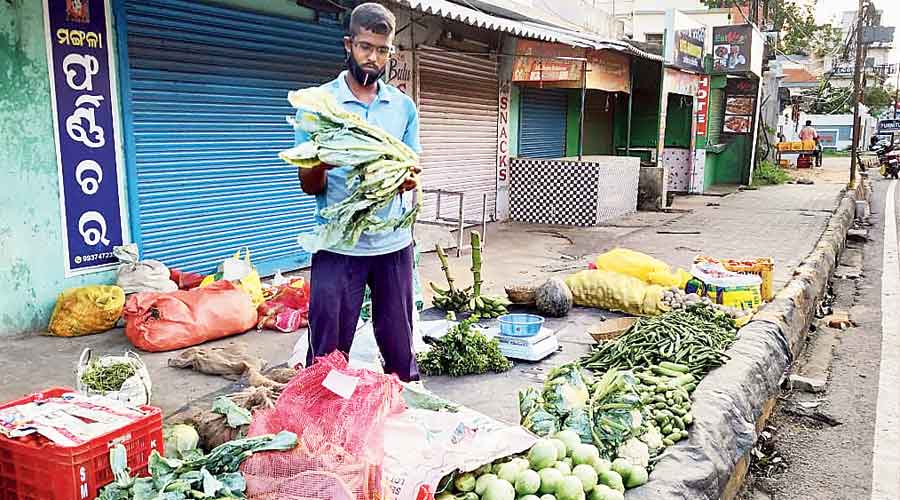 ---
---
Nilachala Parida, 26, lost his job during the lockdown but not his will to surmount obstacles and lend a helping hand.
Parida, a mountaineer who earns his living as a taxi driver, lost his job during the lockdown, but not one to be cowed down he took to selling vegetables. The mountaineer's spirit in him not only helped him to pick up the pieces of his life but also to come to the aid of others to whom the lockdown had dealt a more cruel blow.
Parida has started a free delivery service, carrying vegetables and groceries to the homes of elderly people and others restricted by the pandemic and the lockdown. He has also been paying from his pocket to sanitise the houses of Covid patients.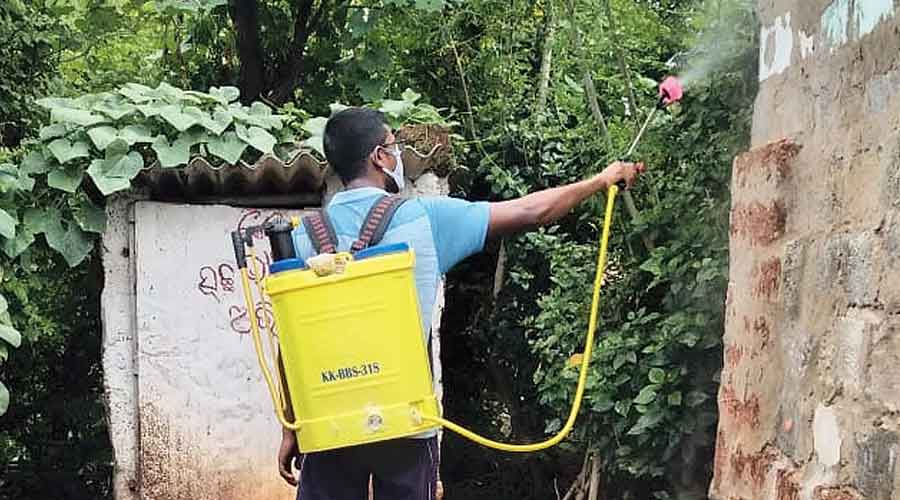 In the process, the youth caught the eye of Royal Challengers Bangalore (RCB), the IPL team led by Virat Kohli that is honouring "Covid heroes". Gestures such as that of Parida would not hurt the IPL in case it feels squeamish about going out of its way to stage the jamboree in the middle of the pandemic.
On Monday, RCB's South African all-rounder Chris Morris sported a jersey that had Parida's name embossed on it during the match against Sunrisers Hyderabad. Before the start of this IPL, RCB had announced they would honour the efforts and sacrifices of the Covid-19 warriors with "My Covid Heroes" inscribed on the back of their jerseys while training as well as during matches.
Parida told The Telegraph on Tuesday: "I was so happy to see his (Morris's) jersey embossed with my name. At least my work for the people has been recognised. I don't want anything but recognition, which will motivate me to move ahead. It's also a kind of recognition of the good work being done by thousands of Covid warriors who are helping people in their respective areas without any self-interest."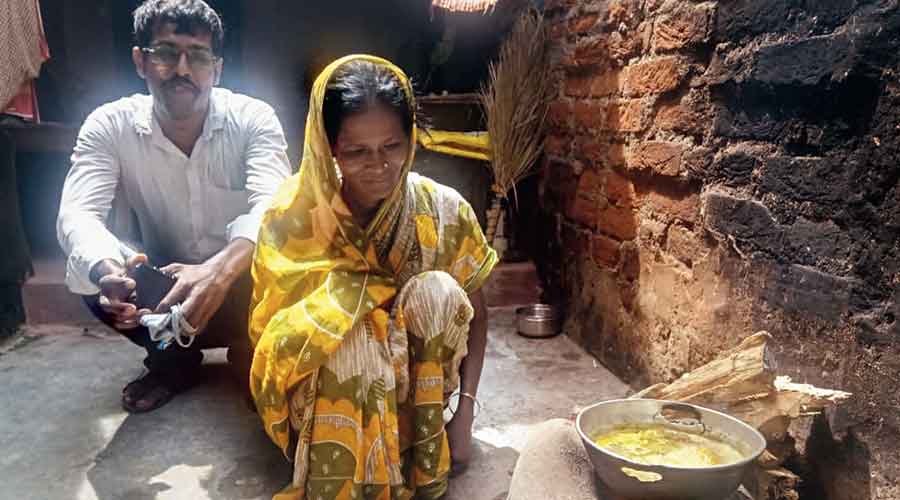 Sitting with his widowed mother Urmila in his ramshackle hut near Delta Square in Bhubaneswar, Parida said: "First I could not believe when I saw Morris wearing a jersey with my name on it. To be sure, I asked my friends to check. Morris not only wore the jersey, he also changed his Twitter handle to my name. I was overwhelmed. No money can buy this happiness."
Morris, a pacer who is also known for his lusty blows with the willow down the order, tweeted on Monday, along with a picture of him wearing a jersey with Parida's name embossed on it: "Nilachala Parida set up a vegetable shack during lockdown and offered free delivery to senior citizens. Saluting Nilachala's spirit, I'll be wearing a jersey dedicated to him and all such challengers!"
Morris did not play Monday's match and Parida would have seen him during pre-match.
Parida said he lost his job during the lockdown.
"Suddenly, the Janata Curfew was announced in March. I became jobless like thousands of others. The car owner for whom I worked asked me not to come. I was depressed for three-four days. Then I decided to fight back. I have learnt this as a mountaineer," he said.
Parida has scaled more than eight peaks in India and attended various national adventure camps. He had been selected to climb Mount Elbrus in Russia in August. However, the mission had to be postponed due to the pandemic.
Parida said he could not sit idle, seeing the sufferings of people during the lockdown.
"Me and my friends from my adventure club Go India Adventure plunged ourselves into social service. With the help of my volunteers, I am sanitising homes of Covid patients. I fund the service with the profit I make from selling vegetables," he said.
"I have also started a free delivery service. My volunteers and I deliver vegetables and groceries to people's doorsteps," Parida added.
On how he was spotted by RCB, Parida said: "When I started selling vegetables by the roadside it caught the attention of people. Some people posted about my work (to help people) on social media. On August 6, I got a call from RCB business head Simran Duggal who said they were impressed with my work and wanted to honour me."
"Duggal asked me about my background and the details of my work and achievements. The RCB management called me eight to nine times to check various facts. Fifteen days back, they sent two photographers (from Odisha) to click my pictures and those of my house and work place," Parida said.
His mother, Urmila, said: "He is my youngest son. Let him live happily. May Lord Jagannath bless him."
Parida's elder brother Seemachal supports him in his social work. "My ultimate ambition is to see him climb Mount Everest," Seemachal said.
Parida's work has also been recognised by Himachal Pradesh's APG Shimla University that has selected him for admission to a law course on a scholarship.