States seek trains, Centre cites bus order
Kerala, Bihar, Punjab, Telangana and Rajasthan have echoed the demand made 24 hours earlier by Jharkhand for the special trains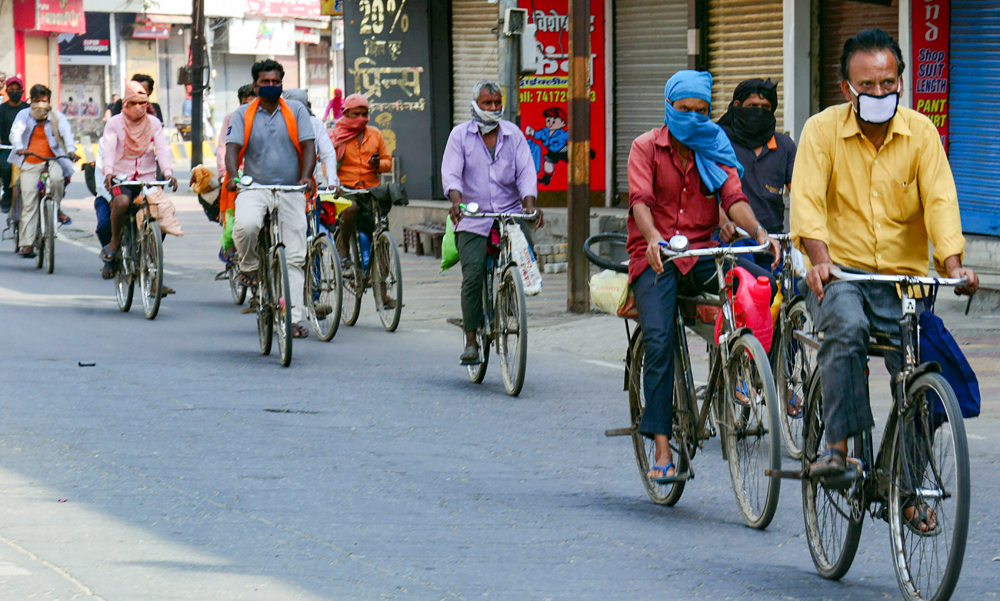 ---
---
Multiple states on Thursday asked the Centre to run special trains to ferry the lakhs of migrants back home after the Union government allowed their conditional travel and set up a logistics challenge in the middle of the Covid-19 outbreak.
Till late on Thursday night, the Centre had not responded specifically to the demand.
In the afternoon in Delhi, a joint secretary from the Union home ministry, Punya Salila Srivastava, had said the orders at present were for "using buses and for group of persons".
The official had been asked whether special trains and private vehicles would be allowed to transport the migrants.
Kerala, Bihar, Punjab, Telangana and Rajasthan have echoed the demand made 24 hours earlier by Jharkhand for the special trains.
BJP-ruled Uttar Pradesh has deployed buses for the migrants. Uttar Pradesh alone is expected to take back around 10 lakh migrants.
In Kerala, more than 100 migrant workers marched in a Covid-19 red zone on Thursday morning with the sole demand that they be allowed to return home.
Kerala has asked for non-stop special trains as it would be difficult to send back 360,000 migrants by bus.