Lockdown extended in Odisha till April 30
The Odisha government has also urged the Centre to suspend airline and railway services till April 30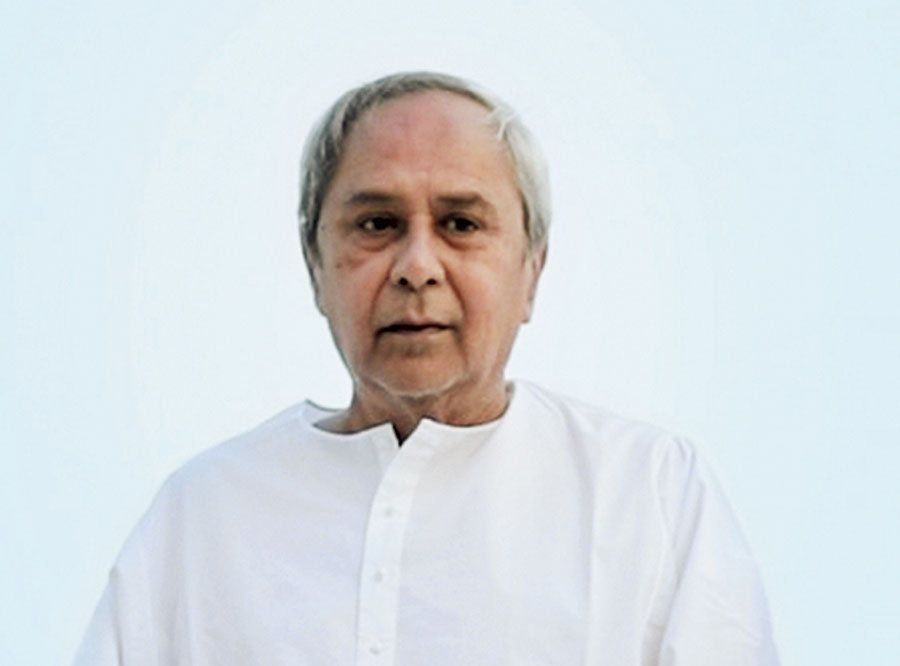 Odisha chief minister Naveen Patnaik
(PTI)
---
Bhubaneswar
|
Published 09.04.20, 10:58 PM
|
---
The Naveen Patnaik government on Thursday extended the Covid-19 lockdown in Odisha till April 30 and suggested that the Centre too continue the nationwide lockdown till the same date.
The ongoing nationwide lockdown is scheduled to end on April 14.
The Odisha government has also urged the Centre to suspend airline and railway services till April 30.
"We have decided to extend the lockdown till April 30," chief minister Naveen Patnaik said in a video message after a cabinet meeting.
Odisha on Thursday reported two positive cases, taking the total number to 44 so far.
According to the cabinet's decision, all educational institutions in the state will remain closed till June 17.
The cabinet also decided that one lakh rapid tests would be conducted as early as possible in the state.
"As regards people from Odisha who are stranded in various parts of the country, our intervention for their well-being will be through the concerned state governments. Odisha will take care of all the people who are stranded in Odisha," Naveen said.
Officials said the Odisha government would reimburse the food bill of state governments and organisations taking care of Odia labourers stranded in their respective areas.
The state has been providing food to nearly 65,000 labourers from across the country now stranded in the state because of the lockdown.
Naveen cited the example of the US while announcing the lockdown extension. "The United States has lost more people to Covid-19 than all the wars and 9/11 attacks put together. They have still not locked down the country as a whole."
He added: "At this crucial juncture one has to decide between protecting the lives of people and economic activity."
The coronavirus, he added, is the biggest threat the human race has faced in more than a century. "Life will not be the same ever. All of us must understand this and face it boldly together."
The state cabinet decided that activities related to agriculture, animal husbandry and the Mahatma Gandhi National Rural Employment Guarantee Scheme would be facilitated during the lockdown period keeping in line with social-distancing norms.
Naveen thanked the 4.2 crore people of the state for their support. "I know it involves a lot of sacrifice, hardship and uncertainty but this is the only way to face this crisis," the chief minister said.
According to the state health department, a woman, 51, from Dhenkanal town tested positive on Thursday.
A 69-year-old man from Midnapore, admitted to a Bhubaneswar-based private hospital after being brought in an ambulance from Bengal, also reported positive.
The first case of coronavirus was reported in the state on March 15.