Citizenship fire delays Yediyurappa plan
Yediyurappa has despite several attempts failed to secure an appointment with Amit Shah, whose approval is a must before any new minister is inducted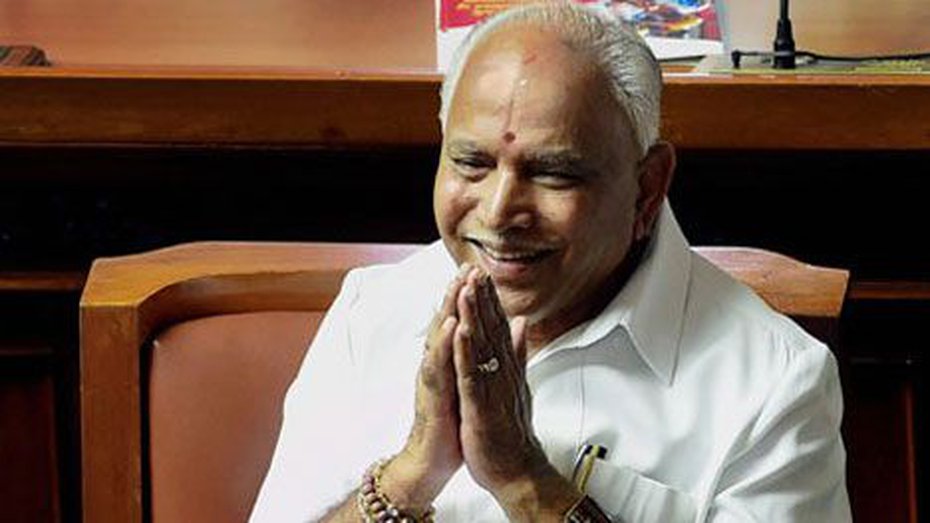 ---
---
The countrywide protests over the Citizenship (Amendment) Act and National Register of Citizens are preventing Karnataka chief minister B.S. Yediyurappa from expanding his cabinet.
Yediyurappa has despite several attempts failed to secure an appointment with BJP national president Amit Shah, whose approval is a must before any new minister is inducted. Shah, also the Union home minister, has been busy fighting the fires lit by the enactment of the new citizenship law.
The chief minister had promised ministry berths for all the defectors from the Congress and Janata Dal Secular who won the December 5 Assembly by-elections. Eleven of the defectors have done so.
A senior BJP functionary, who declined to be named, said it would be at least 10 days before Shah found the time to consider and approve the cabinet appointments. "We all know that his hands are full because of the protests," he said.
There's a second reason, he added, why an immediate cabinet expansion would not happen.
"Yediyurappa's popularity is now sky high after he has won the party 12 of the 15 by-election seats. No central leader would, naturally, like a state leader to rise so high," he said, implying the central leadership was delaying the cabinet expansion to show Yediyurappa who was the boss.
If the delay was turning the newly elected MLAs restless, senior minister K.S. Eshwarappa would have added to their worries on Saturday by hinting at "uncertainty" over the cabinet expansion.
"I can't say what will happen when we expand the cabinet. There could be fewer deputy chief ministers or there could be more. But there's still some uncertainty over who will make it," he told reporters.
With three deputy chief ministers, Yediyurappa is already grappling with a lot of heartburn among seniors like B. Sriramulu, who feel slighted over the elevation of Laxman Savadi, C.N. Ashwath Narayan and Govind Karjol.
However, the leader of the defectors and a by-election winner, Ramesh Jarkiholi, has already signalled he would settle for nothing less than a deputy chief minister's post.
Originally, Yediyurappa had promised ministry berths for each of the 17 defectors who helped him form the government in July. But the party later put its foot down and said only the by-election winners would be accommodated in the cabinet.
One of the losing defectors, M.T.B. Nagaraj, met Yediyurappa at the chief minister's private home on Saturday. A party source said Nagaraj was pitching for a legislative council seat so that he could be inducted into the cabinet.
Another losing defector, A.H. Vishwanath too has sent feelers to Yediyurappa to explore a similar possibility, sources said.
Several of the victorious defectors on Saturday met Congress leader P.C. Siddaramaiah at a private hospital where he is recovering after an angioplasty.
An aide said these MLAs — all former party colleagues of Siddaramaiah who was once in the JDS — posed for pictures with him. Jarkiholi had described Siddaramaiah as "my guru" after meeting him on Friday.