BAN-galore on protest day
'No restrictions on schools, colleges, malls, public transport'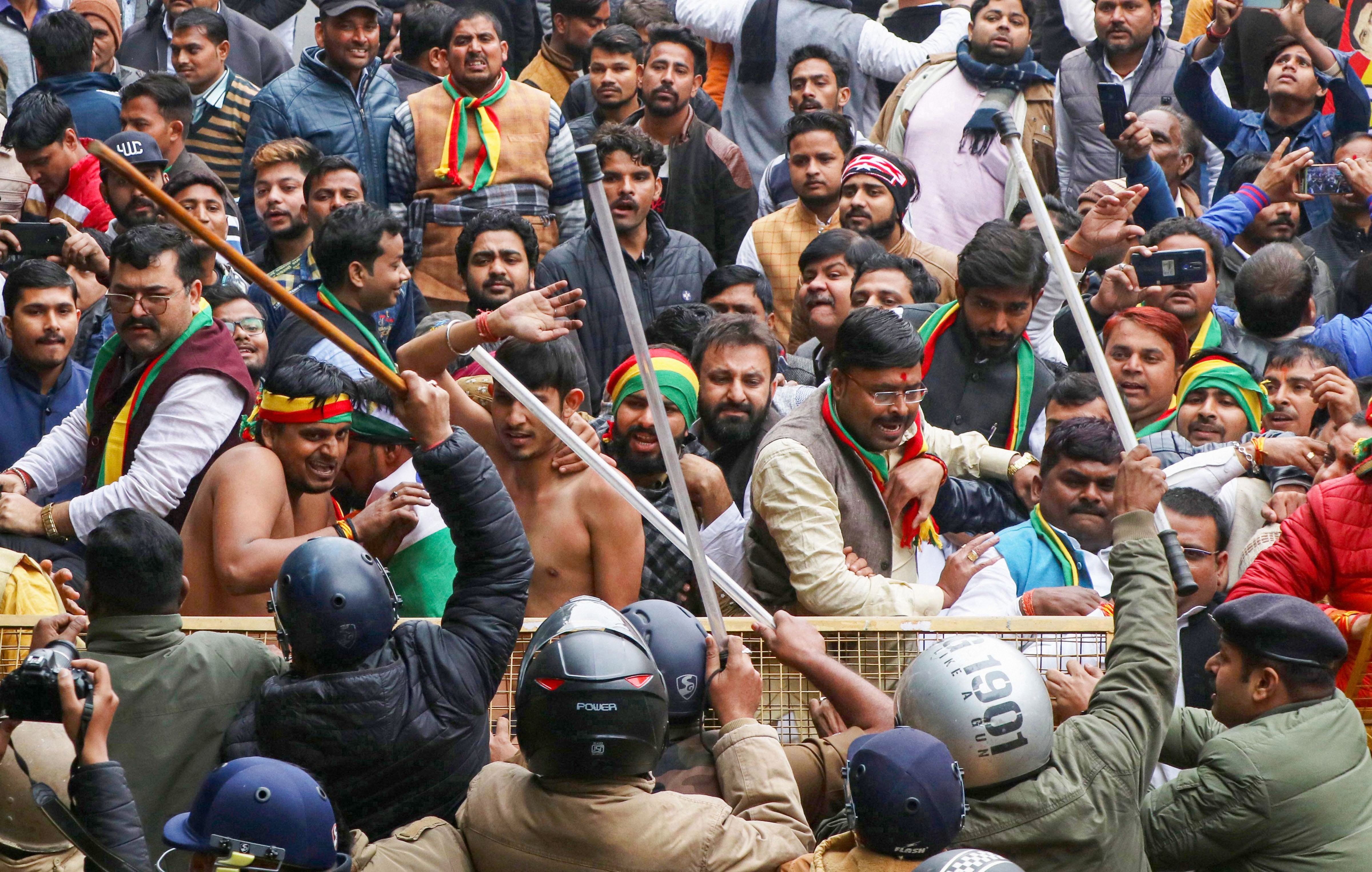 ---
---
India's IT capital and its largest state were brought under prohibitory orders on Wednesday night ahead of nationwide protests called against the amended citizenship law on Thursday.
In Bangalore, Section 144 of the CrPC, which prevents assembly of four or more people, was imposed on Wednesday night. At least two other cities in Karnataka have been brought under the restrictions.
In Uttar Pradesh, the same section has been imposed in the entire state. Police have advised parents not to let their children take part in protests.
Both Karnataka and Uttar Pradesh are ruled by the BJP. The restrictions came less than 24 hours after Union home minister Amit Shah had claimed that the protests had been limited to just four universities in the country and "in a democracy, people have the right to protest".
Before the orders were imposed, the Bangalore police chief had said sit-ins would be allowed but not marches.
The curbs in Bangalore came into force at 9pm on Wednesday and would continue to be in place till midnight on Saturday. Mangalore and Gulbarga in north Karnataka, which have a considerable Muslim population, are also under the ambit of the prohibitory spell.
Police said there would be no restrictions on schools, colleges, malls and public transport.
Karnataka home minister Basavaraj Bommai said the move was a "precautionary measure". "It is just a precautionary measure as we don't want to risk any violence," he said.
Under the umbrella of Hum Bharat Ke Log, over 60 organisations had called for a protest against the legislation on Thursday. A students' march was scheduled to be held on Friday evening in Bangalore, with similar protests scheduled in Mangalore and Gulbarga.
Uttar Pradesh police said on Wednesday night that no permission had been given for protests as prohibitory orders were in place in the entire state.
"Section 144 of the CrPC is in force and no permission for any gathering has been given for December 19. Please do not participate. Parents are also requested to counsel their children," DGP O.P. Singh said in a tweet.
The Samajwadi Party and some other organisations had announced they would protest against the Citizenship (Amendment) Act on Thursday.
On Tuesday, the police in Varanasi had issued a notice to students of the Banaras Hindu University (BHU), asking them to not take out a march outside the campus premises to protest the amended citizenship law.
The notice had been issued under Section 149 (preventing commission of a cognisable offence) of the CrPC, an official said.
The students had been warned that action would be taken against them if they disobey the notice issued by police, he said.