Army chief told government: Ready for Pakistan war
The Indian Army was prepared for a conventional war with Pakistan that would have included entering Pakistan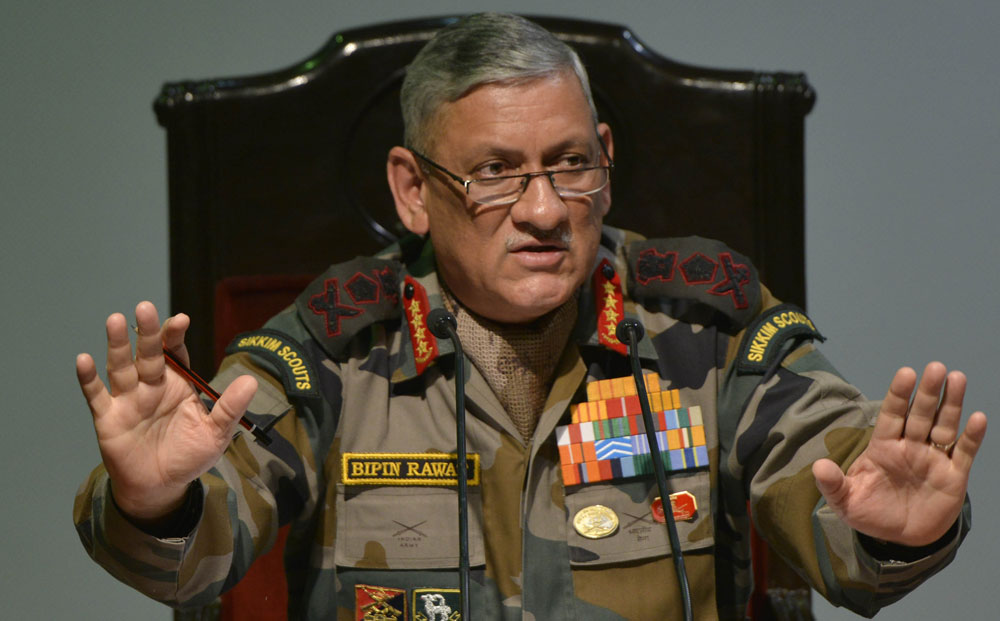 ---
New Delhi
|
Published 19.08.19, 11:25 PM
|
---
In the run-up to the Balakot strike, army chief General Bipin Rawat conveyed to the government top brass that his force was ready to deal with any ground offensive by Pakistan and take the battle into enemy territory, military sources said.
The Indian Army was prepared for a conventional war with Pakistan that would have included entering the neighbouring country, the sources told PTI.
The army chief informed the government about the preparedness of his force when it was considering various options, including carrying out an aerial raid, after the Pulwama terror attack in which 40 CRPF troopers were killed.
Gen. Rawat, at a closed-door interaction with a group of retiring army officers on Monday, said the force was combat-ready for any hostilities from the Pakistan Army after the Balakot strike, the sources said.
The sources said the Indian Army had finalised contracts to procure ammunition worth Rs 11,000 crore after the Uri terror attack in September 2016, and had received 95 per cent of the total order. 
Water war: Pak
Accusing India of waging "fifth-generation warfare", Pakistan said on Monday that New Delhi had failed to inform it about the release of water into River Sutlej from a dam that could cause flooding across the border.
India, however, rejected the claim saying that under the terms of a water treaty between the two nations it had informed Pakistan about the release of excess water late on Monday when it crossed a certain threshold.