Agra BJP leader held for gang rape of job-seeker
Lal Singh was picked up on Monday evening after police came in possession of evidence that substantiated the woman's allegations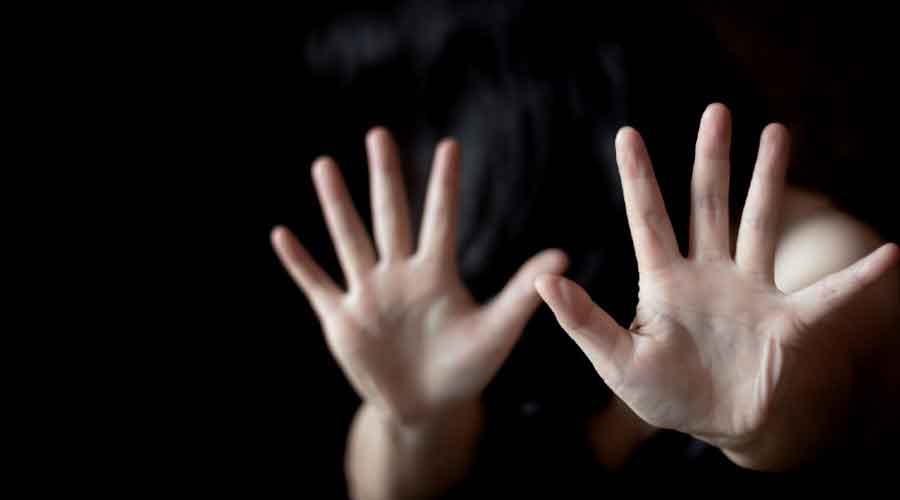 ---
Lucknow
|
Published 12.01.22, 09:12 AM
|
---
A BJP leader in Uttar Pradesh has been arrested on the charge of gang-raping a woman twice, filming the crime on the first occasion when he had called her on the pretext of giving her a job and then blackmailing her into submission the second time by threatening to make the video viral.
Lal Singh, 48, the BJP block pramukh (chief) of Bah in Agra, was picked up on Monday evening after police came in possession of evidence that substantiated the woman's allegations, officers said.
The police said the 23-year-old woman, who is married and hails from Khurja in Bulandshahr district, had stated in her complaint submitted with Tajganj police station in Agra city that a man had called her on her cellphone a few days ago and said he wanted to "make friendship" with her.  
"I didn't know the caller and cut the line. A few days later, a man identifying himself as Lal Singh, the BJP block pramukh of Bah, called me up and said it was he who wanted to be friends with me. He said he knew I was looking for a job and promised to hire me as an Asha (Accredited Social Health Activist)," the woman said in her complaint.
"I went to meet him on December 21, 2021. He took me to a farmhouse where he and his friends Dev Singh and Jitendra Singh gang-raped me and shot a video on a mobile phone. Lal Singh also threatened me with consequences. He said he was close to influential leaders of the BJP and he would destroy my family if I went to the police. I remained silent for fear of losing my family," the woman, who now lives in Agra, was quoted as saying in her complaint submitted on Sunday.
"Lal Singh called me again the next day and told me to meet him at the farmhouse. He sent me the video clip when I refused to obey his command and threatened that he would make it public. 
"Lal Singh kept calling me over the next few days. I went to meet him again on Sunday as I feared he would make the video viral. He took me to a hotel in Tajganj where he and Jitendra again gang-raped me. Then they took me to Fatehabad Road in the city in a red car and pushed me out. I suffered injuries on my hands, legs and back, and approached the police in that condition," she said.
Rajiv Kumar, the circle officer of Sadar police, said: "We have arrested Lal Singh and found some evidence that corroborate the allegations of the woman."
Lal Singh told reporters before his arrest he was innocent. "Someone is trying to tarnish the image of my party by implicating me in a false case before the Assembly elections. This woman had met me a few days ago for a few minutes for a job," he said.