The tiger and the nightingale
With Lata Mangeshkar and Bal Thackeray in the news for different reasons, a story that involves both of them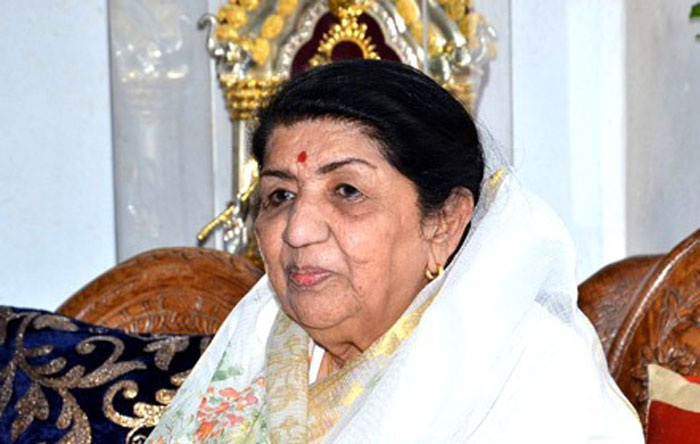 ---
Published 23.11.19, 03:41 PM
---
With Lata Mangeshkar and Bal Thackeray in the news for different reasons, a story that involves both of them.
Sometime in the early 90s, in the halcyon days of T-Series' boss Gulshan Kumar's grand "partnership" with Anuradha Paudwal, he would flood the market with mounds of cassettes, in which the original singer's voice would be removed and replaced with hers. There would be much heartburn like the time Alka Yagnik did a tandav when her chartbusters in Dil were dubbed and put into the market.
And so, when a Govinda-Juhi Chawla-starrer called Radha Ka Sangam came along in 1992, and composer Anu Malik recorded all the songs in the gold standard voice of Lata Mangeshkar on the insistence of the hero, who was also producing it, Gulshan Kumar got into the act right away. His company had bought the music rights of Radha Ka Sangam and Anuradha felt that her younger voice suited heroine Juhi Chawla better than Lata's did. Before its release, this Govinda film was considered hot property and everything connected with it was labelled prestigious. It was a prestige issue therefore to release the music with Anuradha leading the team. In Gulshan Kumar's mind, there was no question of putting out the music of Radha Ka Sangam in anybody's voice but Anuradha's.
However, the partners had not reckoned with a force called Balasaheb Thackeray. When news of what was brewing in the recording rooms of the music company reached Balasaheb's ears, he sat up incensed. Lata Mangeshkar was the pride of Maharashtra. How could anybody commit the sacrilege of erasing her voice and replacing it with another? It was said in the 90s that when Thackeray (the original, not the current paper tiger) roared, the whole of Mumbai trembled. So when he roared, "How dare you?" Gulshan Kumar quaked. The music of Radha Ka Sangam was thus one of the rare films of those times that was released without Anuradha dubbing all the songs. If you go on the Net, you'll find Lata Mangeshkar's originals of Radha Ka Sangam and Anuradha's version of all the numbers. Gulshan Kumar did ultimately do justice by his partner — she did get to dub the songs. But only after the music was officially released in Lata Mangeshkar's voice.
Politics, power and passion, thus, played their parts in Maharashtra in the naughty 90s too.
"I am here because of her, feeling helpless and restless," said Nitin Mukesh, who was on a concert tour of the US when Lata Mangeshkar was hospitalised for a lung infection last fortnight. It was because she was so prone to infection that the 90-year-old never stepped out of her Prabhu Kunj apartment to meet anybody.
"I've been in love with her since I was a child," enthused Nitin over the mobile phone. "There's a picture of Lataji with my parents and me in my mother's stomach. That's how close our families have been and for so long. I can't imagine a life without her, I don't even want to think about it," he said when Lata was in hospital.
It was Lata who was by Nitin's side when his father, legendary singer Mukesh, had collapsed and died in Detroit in 1976, when they were on a concert tour. Lata and Mukesh had a rakhi relationship. "Lataji was with me at the worst point of my life," remembered Nitin as he pointed out, "I inherited my father's name but it was Lataji who held my little finger and gave me platforms across the world. She has shown me the world, taken me to countries one wouldn't even have heard of. She'd introduce me to audiences as Mukesh bhaiya's son who's so talented. That's how I am in the US today on a concert tour. I owe my existence to her. I spoke to her at length before I came on this tour. She was all there, alert and lively."
And, say her relatives, she's been throwing a tantrum that she wants to go home. Tathastu!
Bharathi S. Pradhan is a senior journalist and author