Lata Mangeshkar : Ageless Nightingale
As Lata Mangeshkar turns 90, a look-back at how her singing defined the decades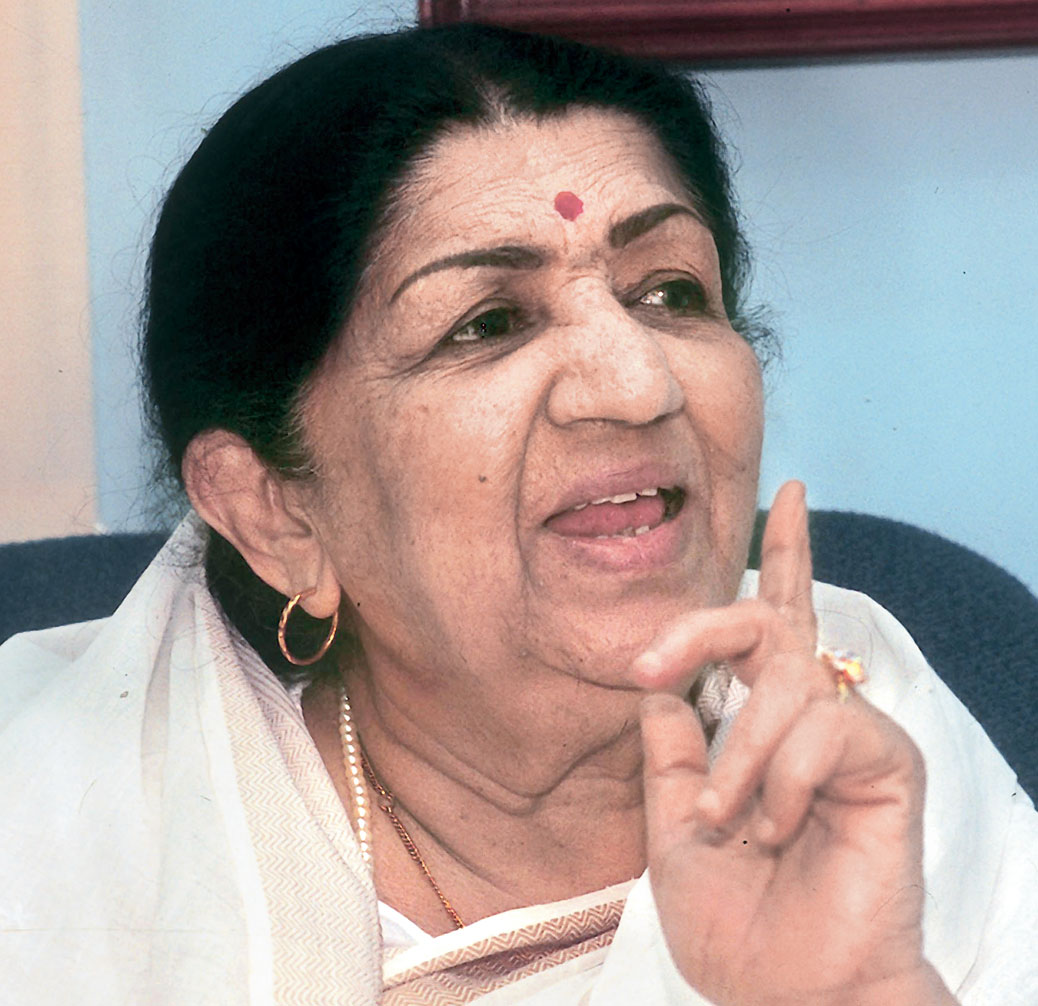 ---
Calcutta
|
Published 28.09.19, 12:12 AM
|
---
The 1970 ceremony boasted of some novel shows. The Director's Dilemma and The Grandfathers' Ghost were skits directed by Deven Varma and acted by fresh FTII passouts, including Asrani, Suresh Chatwal, Baldev Khosa (who later became an MLA from Bombay) and Subhash Ghai. Of great interest to the audience was a cabaret performance by Padma Khanna, choreographed by Gopi Krishna. Khanna's best-known dance item, the striptease choreographed by Suresh Bhatt in Johny Mera Naam, was yet to hit the screens.

But the pièce de résistance was reserved for the grand finale, when there would be music. Lata Mangeshkar, who had won the best female singer award for Aap mujhe aache lagne lage (Jeene ki Raah) would sing. Minutes after she had left the stage, it was announced, to the surprise of the 3,000 and odd people present — including Laxmikant and Pyarelal who were on stage conducting the orchestra — that Lata, henceforth, had decided to retire from being nominated at the Filmfare awards.
Why did Lata, who had won four best singer Filmfare awards by then, decide to call it a day? Nobody knows, but the official version remains that she wanted to create space for the appreciation of fresh voices. On the flipside, the story which had spread was that Lata was not the great singer she was in her prime. After all, she had crossed 50 and was on a tipping point.
The 1970s, as per some senior music critics and aficionados, saw the downfall of Lata. Many still feel she should have retired before the 1970s.
How Lata has proved them all wrong. Horribly off beam.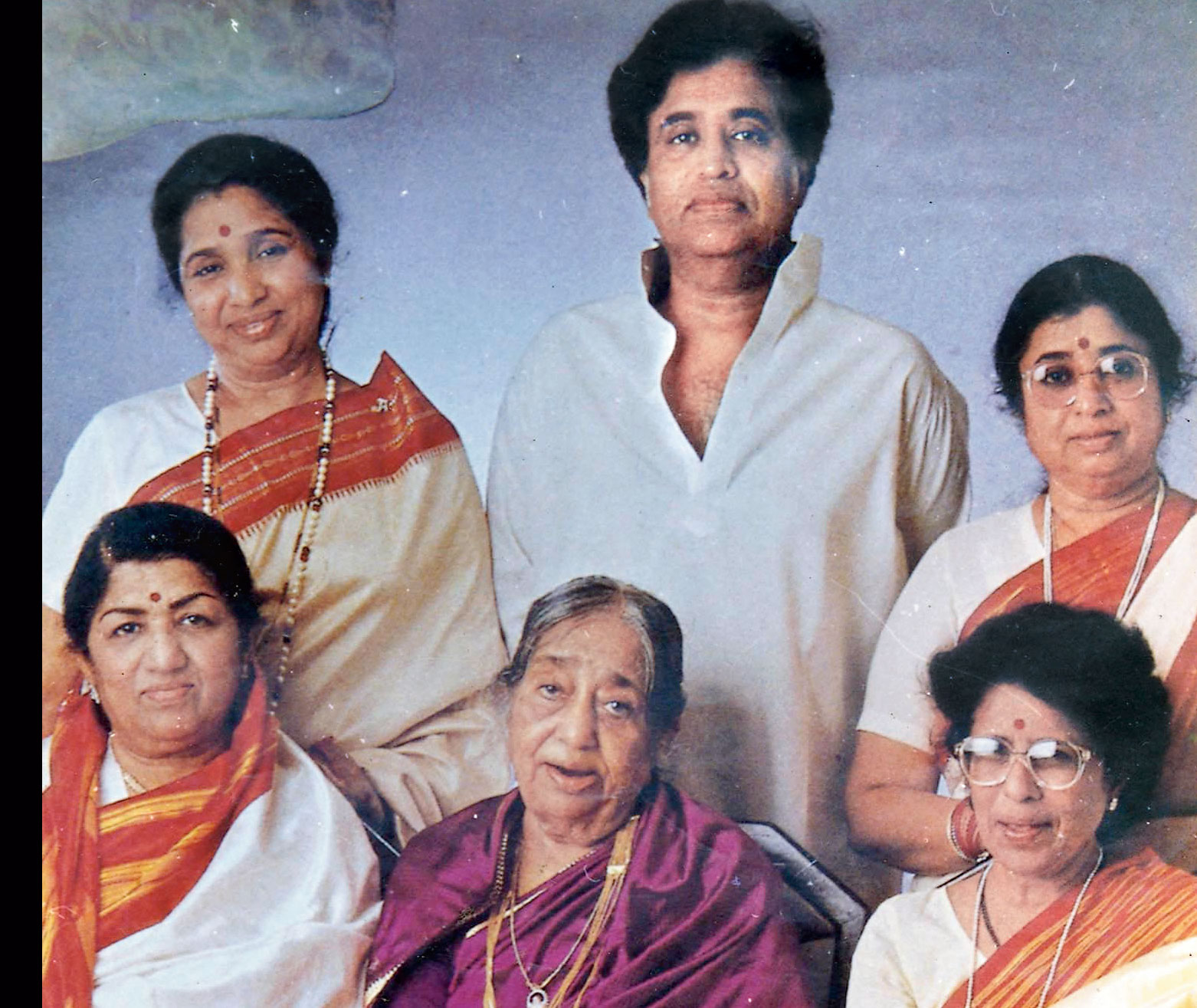 To appreciate the Lata of the 1970s, one first needs to recognise that cinema, on the whole, had improved. It was not filmed theatre anymore. No longer was emoting beyond a point essential. A Rajnigandha phool tumhare (Rajnigandha, 1974, composer Salil Chowdhury) was shot entirely in the background. Or an Apne aap raaton mein (Shankar Husain, 1977, composer Khayyam), where the shots keep changing, from close to medium to long, and later to an establishing one, with music playing its part in the scheme of things. These songs are among the best melodramatic songs of Lata, yet they are minus the mushiness which used to be the major ingredient in the 1950s.
Arrangement styles in Hindi cinema were changing, too. Large orchestras continued, but the emphasis was on clarity. The definition of taboo was also under the radar, and women's sexuality was not something to be ashamed of. Hence you had the sanctimonious heroine (not the spirited free soul of Anjali in Jewel Thief, 1967) singing something as direct as Bahon mein chale aao (Anamika, 1973, composer RD Burman). In a way, Lata was competition to Asha, as she had entered her domain and by most accounts, defined the gold standard in the genre Asha habitually dominated.
If her gayaki in the 1950s was of someone not yet out of her teens, and the 1960s was like of a happy-yet-teary-eyed soul (most evident in her pathos-laden songs of Madan Mohan), the 1970s found a Lata who had seen the world. Her emotions were more controlled. Hai tere saath meri wafa (Hindustan ki Kasam, 1973) is a perfect example of a sad song where emotions are never over the top. While the credit goes to Madan Mohan for the soulful composition, Lata's no-nonsense style of emoting and holding on to long notes deserves no lesser applause.
Long notes were gradually getting acceptance as part of mainstream music. In as much that composers Laxmikant Pyarelal who prided themselves on a genre which was a mix of Madan Mohan, C. Ramchandra and Shankar Jaikishan, in a deviation from their normal style, composed many songs for Lata with long and sometimes fast-changing notes. Roz sham aati thee (Imtihaan, 1974) is one such composition, robustly and interestingly structured, where you tend to run out of breath between phrases. Lata negotiated the notes with a skill so divine that it is nigh difficult to imagine anyone replicating the same — without taking resort to a false voice.
Suffice to say, there was hardly any limitation in the Lata of the 1970s. From the devout (Tera mera saath rahe, Saudagar, 1973, composer Ravindra Jain) to the sensuous (Pal bhar me ye kya ho gaya, Swami, 1977, composer Rajesh Roshan); from the haunting (Sun man ke meet, Mrig Trishna, 1975, composer Shambhu Sen) to the spirited (Abhi abhi thee dushmani, Zakhmee, 1975, composer Bappi Lahiri); from the panoramically romantic — Nainon mein darpan hai (Aarop, 1974, composer Bhupen Hazarika) to the overly teasing (one just needs to hear her modulation in Aaja ke kho jaye khwabon khayalon mein in Yeh mausam aaya hai, Aakraman, 1975, composers Laxmikant Pyarelal), she ran the entire gamut of emotions in a dazzling manner.
With the perceptive mind of a 40 something but with the heart modulated to the colour of the song. One must admit that the voice, with age, had become slightly brittle. One cannot defy nature. But Lata's natural ability was at such a high level that mere physical constraints failed to become arduous barriers. A song like Yeh dil aur unki nigahon ke saaye (Prem Parbat, 1973, composer Jaidev) could have been one of the most visited videos on YouTube ever had the film not been destroyed in a fire.
Nostalgia is like a soothing balm for restive nerves. However, it could be criminally imperceptive in places where objective vision is mandated. The critics, blindfolded by political correctness, were badly mistaken in their estimation of Lata's prowess. The voice of Lata which they identify with was the voice of the schoolgirl, or the young wife. They wanted it to remain that way. Instead, Lata pushed back the boundaries of music with her mind-boggling skill. And dedication. Her 1970s songs remain among the most heard ones, and incidentally, among the most loved ones too. Even today, when she steps into her 90s.
That Filmfare event had one of the best musical shows ever. Lata, draped in customary white, sang a few songs, including the raging hit around that time, Bindiya Chamkegi (Do Raaste). The male singer on stage was the Filmfare award winner that year, Kishore Kumar. Apart from Roop tera mastana (Aradhana), his award-winning song, he also sang Mere naseeb mein ae dost (Do Raaste). Lata and he presented a study in contrast. Lata, the disciplinarian, had her song book in her right hand. Kishore sang without lyrics and made a mistake too in Mere naseeb mein. Except during the interludes, Lata hardly moved away from the mike, holding on to the stand with her left hand. Kishore carried the mike with him, and moved around on the stage, especially during Roop tera mastana. After the parting song, Accha toh hum chalte hain (Aan Milo Sajna, 1970, a film not yet released then), Kishore left from the right side of the stage, Lata from the left. Lata's decision to quit Filmfare awards was announced just after that.
Kishore, who was dressed in a maroon kurta and a white dhoti, had changed to a suit and a tie and was later found signing Vijay Merchant's autograph book. Merchant was not only a cricketing great, he was a very close friend of Lata's. It was as if Lata was passing on the baton to her co-singer, who would, in a few years, host continuous shows at Shanmukhananda Hall.
And always charge one rupee less than Lata for playback assignments.
(The writer thanks Dr Mandar Bichu and Kaustubh C. Pingle for additional information)
The months of April and May are touted to be hottest of the year in Bombay. Dreadfully humid as well. It was probably no different on the evening of April 19, 1970. However, bad weather was hardly a deterrent for half of the Bombay film fraternity to land up at the Shanmukhananda Hall. It was the Annual Filmfare awards, and barring a few like Shammi Kapoor and chief guest Satyajit Ray, most men were in suits. Unlike the Oscars, the winners were no secret, but that hardly mattered to the folks who would congregate. Being at the Filmfare awards night was then a matter of prestige.