Salmaan Can
A lot of factors have given Dulquer that vital second jab at stardom in Mumbai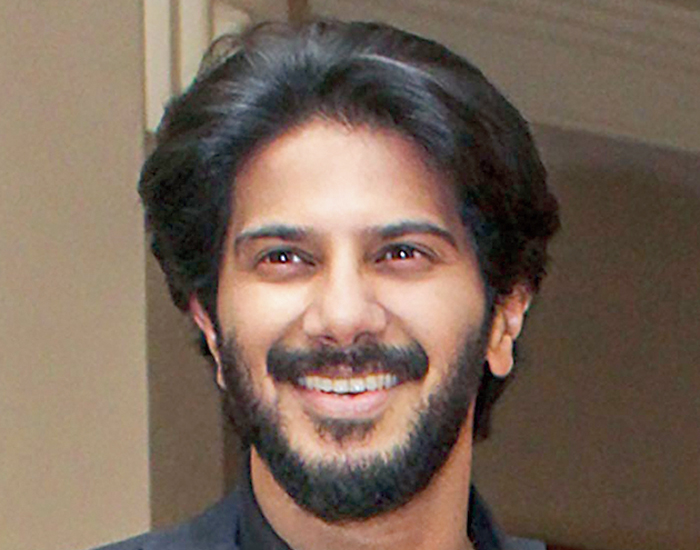 ---
---
Guess who's going to be the next big thing in Hindi cinema? Strangely, he's from Kerala. How quickly scenes shift. A fortnight ago, one lamented the collapse of yet another south Indian star's dream of making it big in Hindi cinema. After Saaho fell, and took its muscular hero Prabhas down with it, one had commented here that no actor from any of the southern states could replicate regional stardom on an all-India platform.
This Friday, The Zoya Factor (TZF) has broken that jinx. The new craze in town is its hero, Dulquer Salmaan from Kerala. Son of Malayalam cinema superstar Mammootty (full name: Muhammad Kutty Paniparambil Ismail), Dulquer made a foray into Hindi films last year with Karwaan, one of those breezy road films that made zero impact. But it's second time lucky for him. TZF (co-starring Sonam Kapoor) is not only a delightful film, it is also a great take-off pad for the craze from Kerala.
His father, Mammootty, who has been a legend for over four decades in his state and has acted in over 400 films, couldn't make an impact in Hindi films though he was signed up for a few that either remained unreleased or were duds at the box office.
It was the same right from the days of MGR, Sivaji Ganesan and Gemini Ganesan who were all superstars in Tamil Nadu but couldn't boast of all-India charisma. The generations that followed like Rajinikanth and Kamal Haasan from Tamil cinema, Anant Nag from Kannada and Chiranjeevi from Telugu made very concerted efforts to break into the national scene but not one could bag that kind of stardom in Hindi cinema. It was ditto with Nagarjuna, Rana Daggubatti and Dhanush. All of them tried in the Hindi film industry but none of them succeeded in becoming a huge star even if some of their movies did well.
Veterans from Kerala like Mohanlal and Nasser were accepted in a bunch of cameo or character roles but never as a hero. And they could never be accepted the way they were in their respective states.
Even young and much gym-toned Prithviraj, a huge draw in Kerala, made a forgettable debut as Rani Mukerji's hero in Aiyyaa and was soon dropped from Farah Khan's Happy New Year.
But Dulquer Salmaan is going to rewrite the box office story of south Indian actors in Hindi cinema. The 33-year-old sports a six-pack, he has the charm and charisma that has pan-India appeal, and he can act. Most of all, he speaks Hindi without a trace of a Malayali accent. Surprisingly, that's because he spent years in the US where his father wanted him to study business management (he did at Purdue University) and that's when he began to speak fluently in Hindi — with his circle of Indian friends, learning choice abuses too along the way.
Dulquer also learnt acting at Barry John's in Mumbai, and stayed in the city for quite a while. He lived in a house that belonged to Manmohan Shetty, a big name in the Hindi film trade. Coincidentally, TZF has been produced by Shetty's daughters, Pooja and Aarti. Pooja, by the way, is married to politician Milind Deora.
So a lot of factors have come together to give Dulquer that vital second jab at stardom in Mumbai. One of these is lucky charm Sonam Kapoor (who goes by the name Sonam K. Ahuja now). Somehow, she's the one who gets to work with hunks who ooze charisma.
Five years ago, a Lahore-born singer-actor called Fawad Khan got a break in Hindi films with Sonam's home production, Khubsoorat. That was lucky for him as he charmed his way into India with other films like Kapoor & Sons.
Most of us know how Fawad's love story with this country ended — with him refusing to condemn terror in India while he merrily tweeted against attacks elsewhere in the world. Well, who needs Fawad when pucca Indian Dulquer (who too is a singer-actor) is available and willing?
Bharathi S. Pradhan is a senior journalist and author